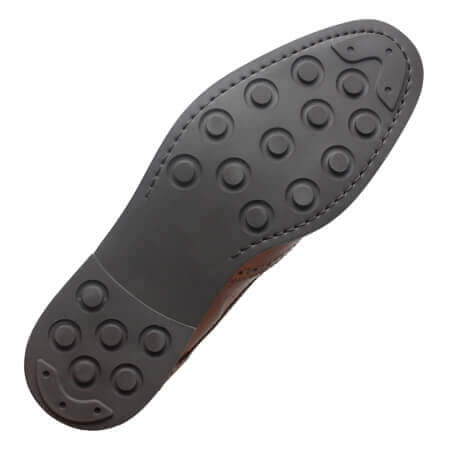  
Full Golf Sole Repair
Allows you to replace the original outsole with a new identical rubber one to keep the shoe waterproof and durable. Shoemaker service available anywhere in France.
Details
This product is
Tested . Checked . Approved
You may also like.
Here are our recommendations that you may need in addition to this product to ensure optimal results.
How to use this product.
Our workshop manager carries out the complex shoe repair service in accordance with our charter of requirements to preserve the quality and aesthetics of your shoes.

This reshoeing service includes :

- The complete change of the original sole.
- The replacement of the toe cap. The shoemaker disassociates it from the shoe before changing it for the new one.
- Fitting of the new sole and a new toe cap that respects the shape of the original sole and the shoe, the height of the heel.
- The shoemaker sews the new Golf sole to respect the waterproofness of the sole.

Our product team will send you a pre-paid label by email after order confirmation to send us your pair of shoes.

Make sure you protect your shoes when you send them to us to limit the impact. As soon as we receive it, you will be notified by email. We send you an email at each stage. Our workshop manager will carry out the requested service and then we will send your pair of shoes back to you in a protective cover and the package will be signed for.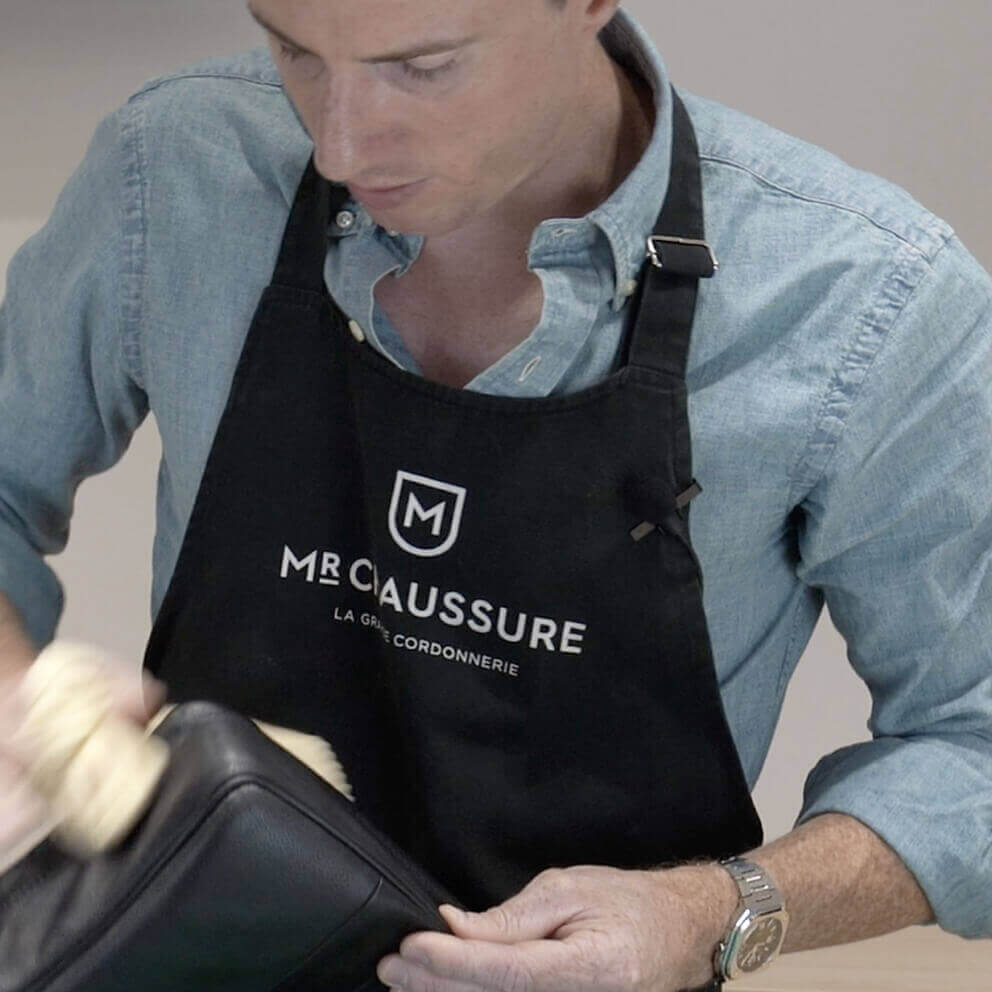 Details.
Find all the details for the product:
Full Golf Sole Repair.
For more information on the use of this product you can consult the associated tutorials
Category :

Shoe Repairs

Goal :

Sole Repair

Work Area :

Sole

Semelle :

Caoutchouc

Support :

Shoe