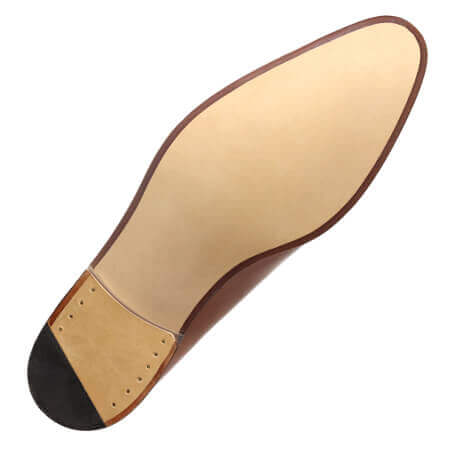  
Full Bonded Leather Sole Repair
Allows you to give new life to your shoes by changing the old sole entirely with a new custom-made sole in high quality leather. Shoe repair service available anywhere in France thanks to our home shoe repair service.
Details
This product is
Tested . Checked . Approved
You may also like.
Here are our recommendations that you may need in addition to this product to ensure optimal results.
Description.
Made in our workshop by our workshop manager with more than 25 years of experience.

1. You buy the glued leather resealing.
2. Your shoes travel to our workshop. After your order, our team sends you a delivery note so that you can send us your shoes.
3. Our workshop manager performs the service by carefully removing the old, worn sole. He cleans the midsole and refurbishes it. Finally, he glues the new insole precisely to the shape of the shoe.
4. We send your shoes back to you in a protective cover and give them to you against signature.

We inform you by e-mail of the progress of your order at each stage.

Shoe repair services are carried out exclusively in Monsieur Chaussure workshops in Paris by salaried shoemakers Monsieur Chaussure.

Your shoes are checked by the workshop chief.
If we need more information, a manager will call you, otherwise the requested work will begin.

The time required to perform this service depends greatly on the condition of the shoes and the type of assembly.
Note that the usual lead time is 2 to 4 weeks.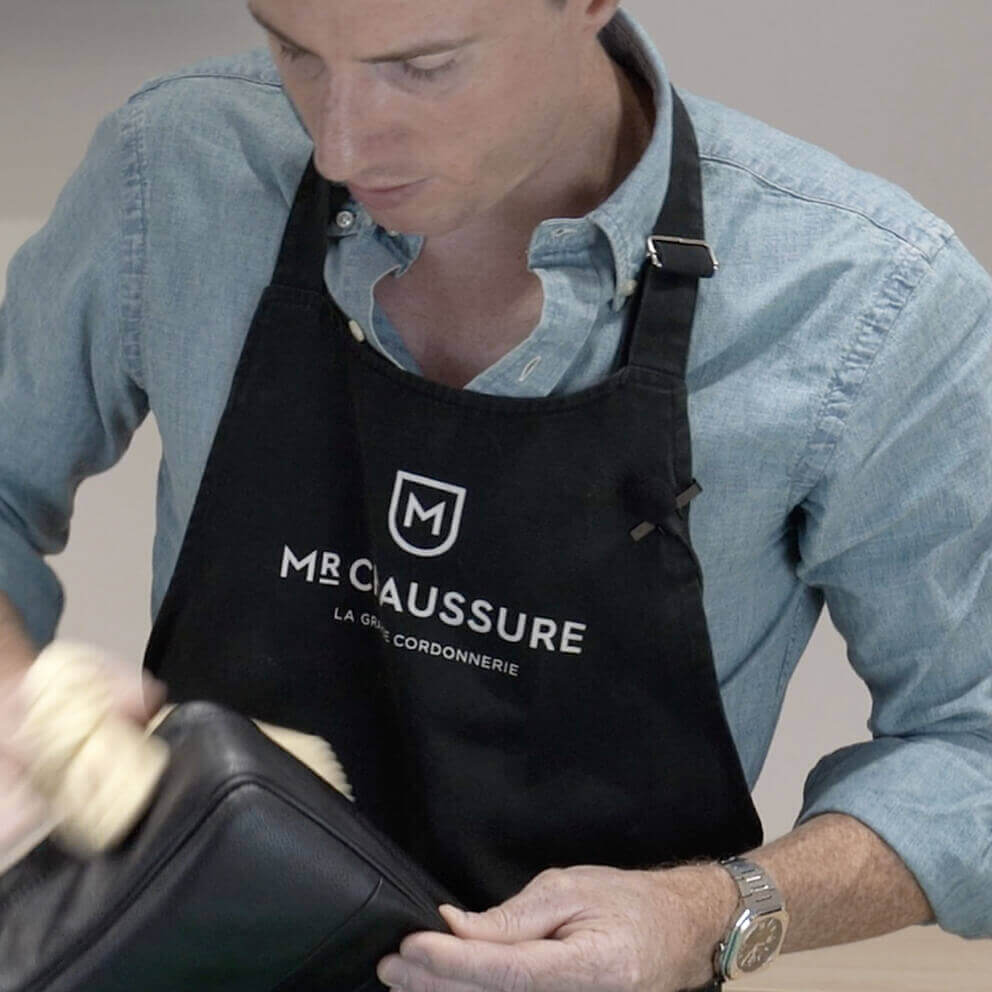 Details.
Find all the details for the product:
Full Bonded Leather Sole Repair.
For more information on the use of this product you can consult the associated tutorials
Category :

Shoe Repairs

Goal :

Sole Repair

Work Area :

Sole

Sole :

Cuir

Support :

Shoe