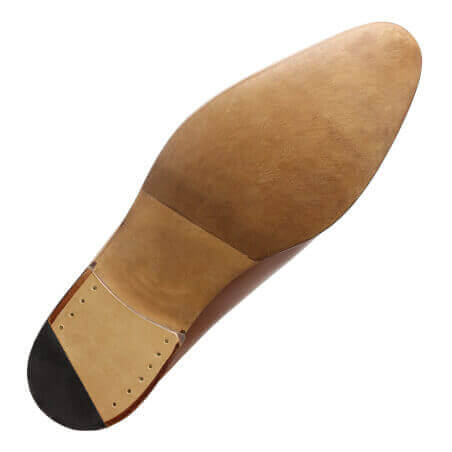  
Half Bonded Leather Sole Repair
Home shoe repair service available throughout France to replace the quickly worn part of the sole without touching the heel of your shoe.
Details
This product is
Tested . Checked . Approved
You may also like.
Here are our recommendations that you may need in addition to this product to ensure optimal results.
How to use this product.
Shoe repair service available anywhere in France at no extra cost. This service is carried out in our workshop according to the traditional know-how and by our workshop manager with more than 25 years of experience, and includes different steps, all carried out by our workshop manager. The steps are:

- Cut the old sole to cut the seams and remove it carefully.
- Once the sole has been removed, he will level the sole of the shoe with cork to increase walking comfort.
- Create the new sole in a high quality leather selected according to our quality charter.
-Glue the new leather sole, respecting the original assembly.
- Add deformation to harmonize the sole and respect the aesthetics of the model.

We send you back your shoes protected in a Mr Shoe protective cover.
Our workshop manager recommends that you put in front runners and irons to protect the new sole and to space out the resealing.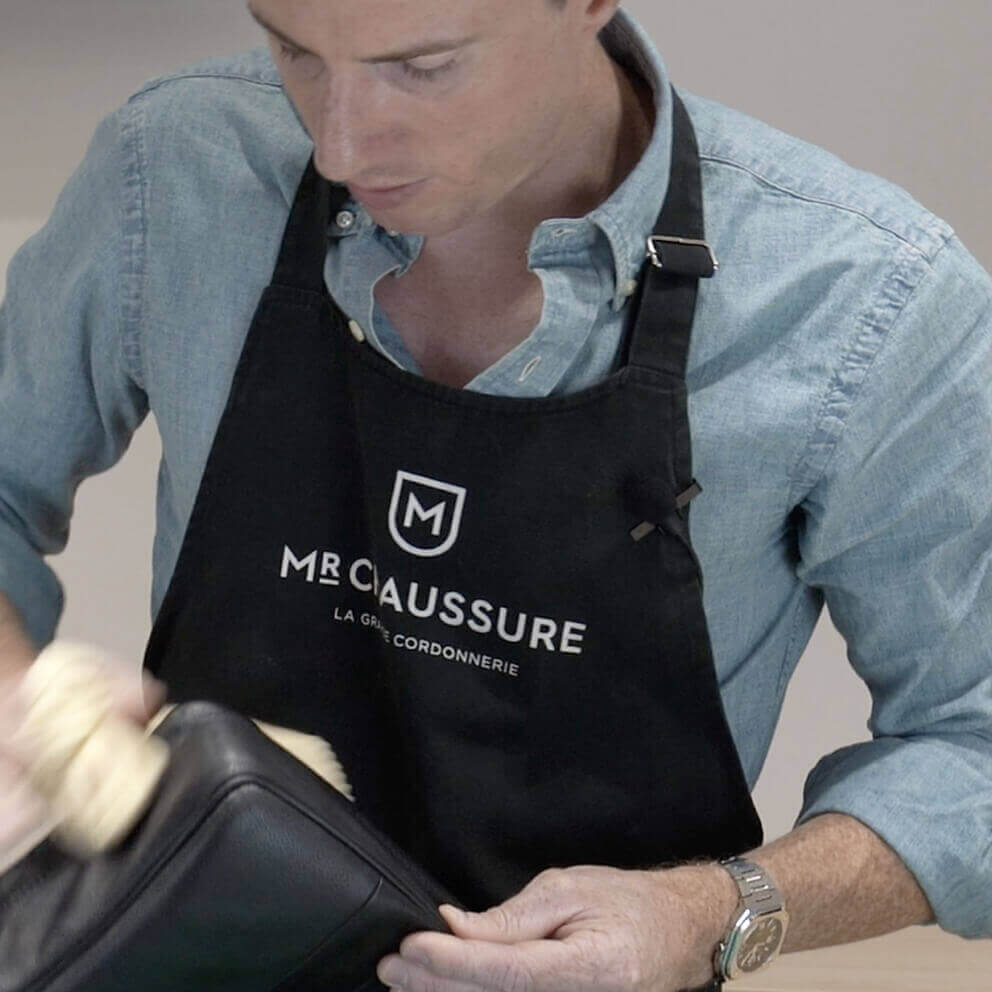 Details.
Find all the details for the product:
Half Bonded Leather Sole Repair.
For more information on the use of this product you can consult the associated tutorials
Category :

Shoe Repairs

Goal :

Sole Repair

Work Area :

Sole

Semelle :

Cuir

Support :

Shoe