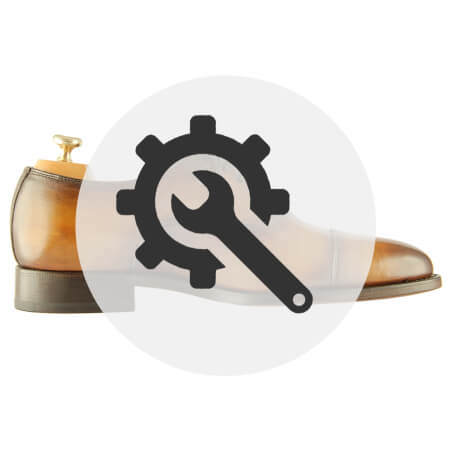  
Leather Shoe Restoration
Carried out in our workshops, the renovation allows us to clean the leather thoroughly and to restore its original beauty. Carried out with Monsieur Chaussure products under the supervision of our workshop manager.
Details
This product is
Tested . Checked . Approved
You may also like.
Here are our recommendations that you may need in addition to this product to ensure optimal results.
Description.
This shoe repair service keeps your shoes looking like new by deep cleaning the leather before repigmenting and protecting your shoes.

This service is offered online via our online shoemaker service available everywhere in France. You place your order via our website and our customer service department sends you a delivery note to send us your shoes. After receiving your package and inspection by our workshop manager, we will carry out the requested service. If your pair needs extra attention, we send you an email with the services suggested by our workshop manager for validation. After a few days, we send your pair back to you in a Monsieur Chaussure protective bag.

Shoe repair services are carried out exclusively in Monsieur Chaussure workshops in Paris by salaried shoemakers Monsieur Chaussure.

Your shoes are checked by the workshop chief.
If we need more information, a manager will call you, otherwise the requested work will begin.

The usual deadline for this service is from one week to 10 days.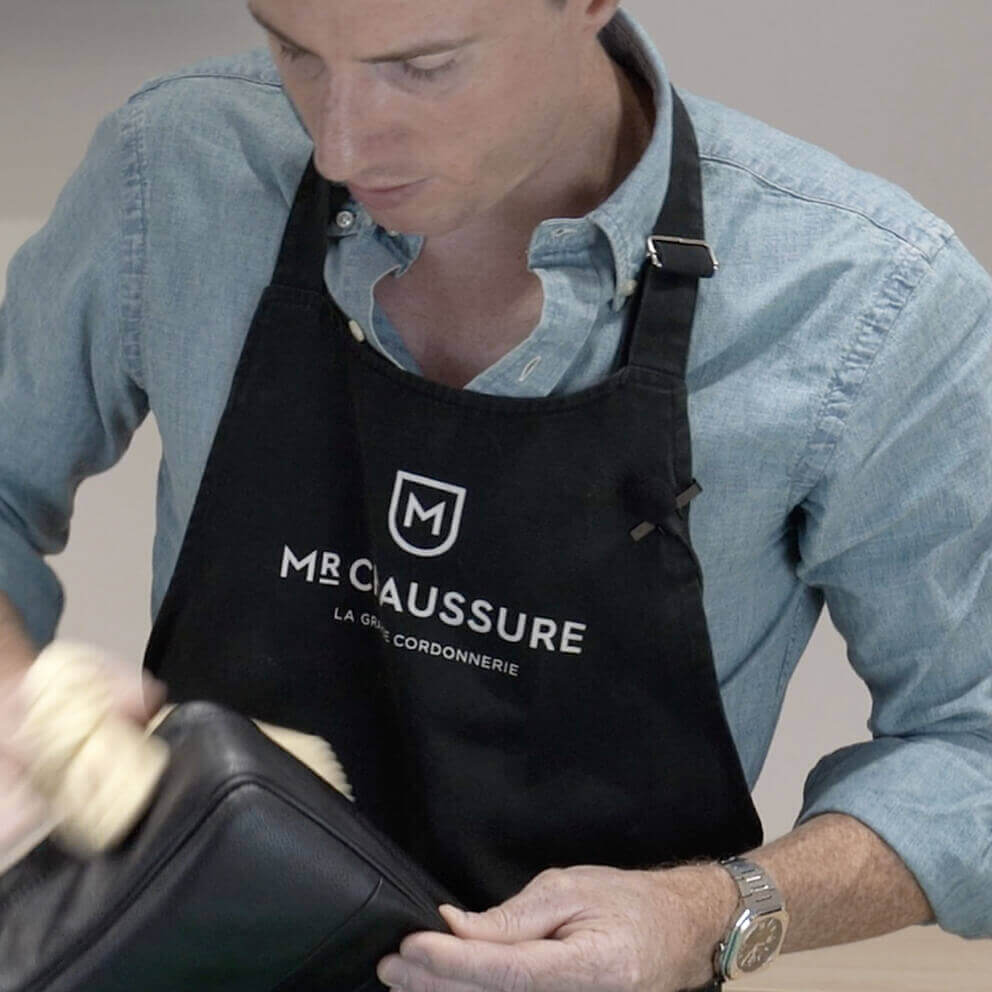 Details.
Find all the details for the product:
Leather Shoe Restoration.
For more information on the use of this product you can consult the associated tutorials
Category :

Shoe Repairs

Goal :

Restoration

Work Area :

Overall

Support :

Shoe