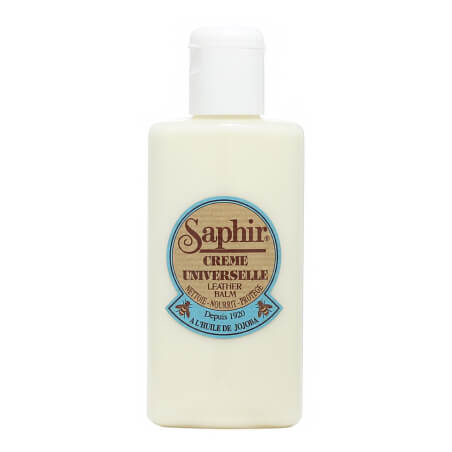  
Saphir Leather Cleaner
Cleans the non-delicate leather of your shoes by removing the old layers of shoe polish to expose it before receiving other shoe polish products. The 150ml allows you to maintain your shoes for several months. Quantity validated by Monsieur Chaussure workshops.
Details
This product is
Tested . Checked . Approved
You may also like.
Here are our recommendations that you may need in addition to this product to ensure optimal results.
How to use this product.
Precautions for use: when using for the first time, do a test 15 minutes beforehand by cleaning a small area such as the tongue or the heel to check that the milk does not damage the patina of your shoe.

Before applying the universal cream, make sure you dust the whole shoe properly. After dusting with a boar's hair scraper. Shake the bottle and place a dab of milk on a clean chamois cloth wrapped around your fingers. Apply the product to the area to be cleaned using circular motions to remove stains and dirt. Repeat the process until you have an almost clean chamois. This means that you have removed all the old layers of shoe polish and impurities. The Monsieur Chaussure workshops recommend completing the cleaning phase with the nourishing and shining phases, respectively with a shoe polish cream and a shoe polish paste.

The steps of a complete maintenance is presented in our video "Lesson 1 - shining your leather shoes".

Storage tip: Store the product in a cool place or in a shoe polish box or case.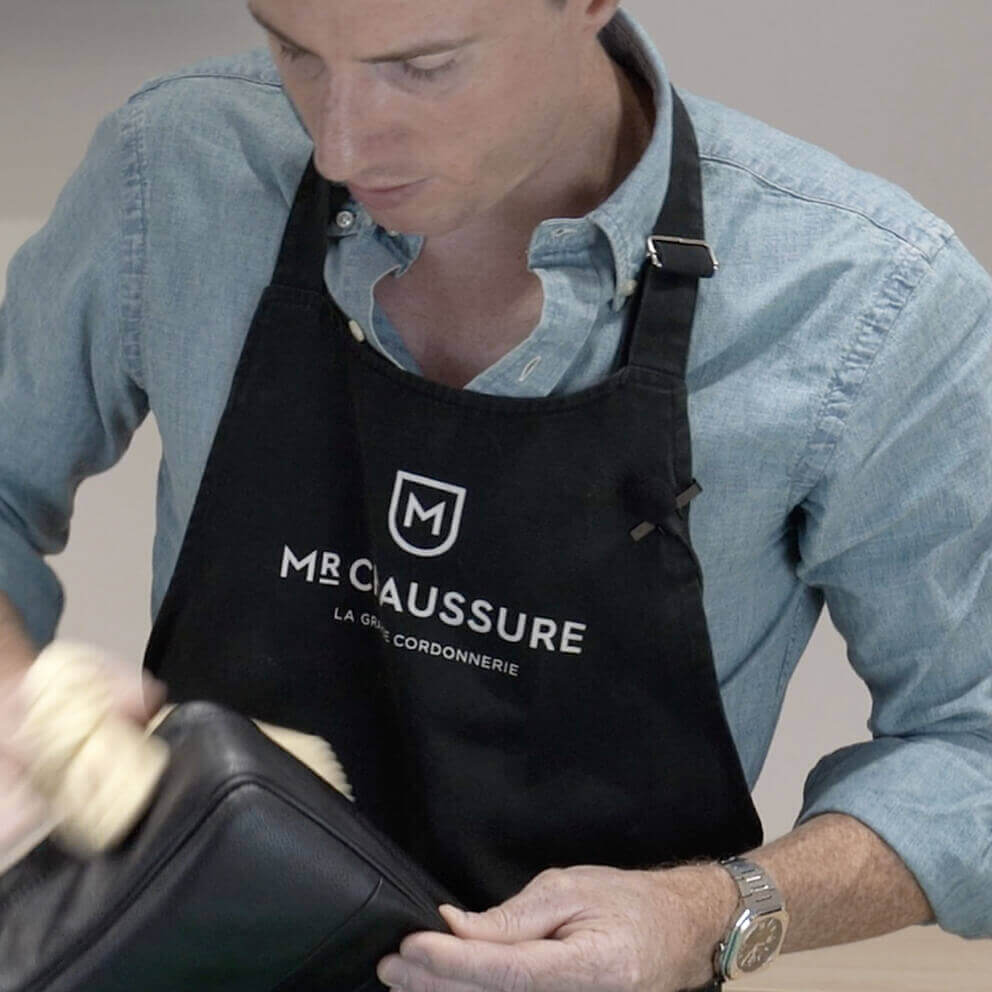 1 review / 5 stars
The rating for this product is 5 out of 5 stars.
We collected nearly 1 reviews from verified buyers.
Mike M.
Verified buyer
Jan 25 2016
Excellent leather treatment!
There is no better leather cleaner than the Saphir Crème universelle leather balm. A very effective product that helps all leathers to soften up.
Details.
Find all the details for the product:
Saphir Leather Cleaner.
For more information on the use of this product you can consult the associated tutorials
Colour range :

All Colours

Category :

Care Products

Materials :

All Leathers

Type :

Liquid

Volume :

150 ml

Use :

Cleaner

Weight :

0,179 g

Length :

3,4 cm

Width :

5,8 cm

Height :

14,7 cm