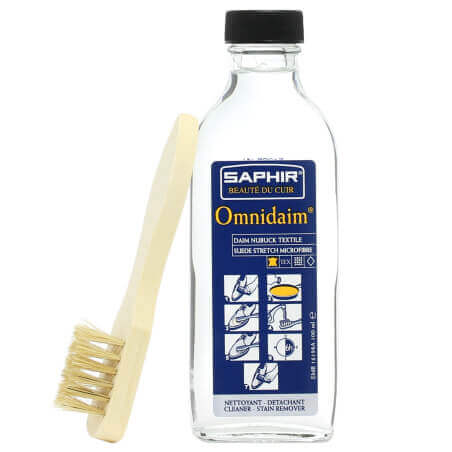  
Saphir Omnidaim Suede Cleaner
To effectively clean your suede without the risk of damaging it. This product removes greasy stains from your suede shoes. The cleaner ticks all the boxes of our Monsieur Chaussure quality charter.
Details
This product is
Tested . Checked . Approved
You may also like.
Here are our recommendations that you may need in addition to this product to ensure optimal results.
How to use this product.
Use the cleaner occasionally, only for stubborn stains on your shoes, suede boots or on a suede jacket. Dust your suede beforehand using a scraper.

Apply the cleanser using the applicator provided in the box. Gently rub the entire surface, then rinse the applicator with lukewarm water, use it again on stubborn stains. Then wipe the shoe with a clean cloth and let it dry.

We advise you to finish your maintenance with a renovator and a brass brush in order to obtain an optimal result.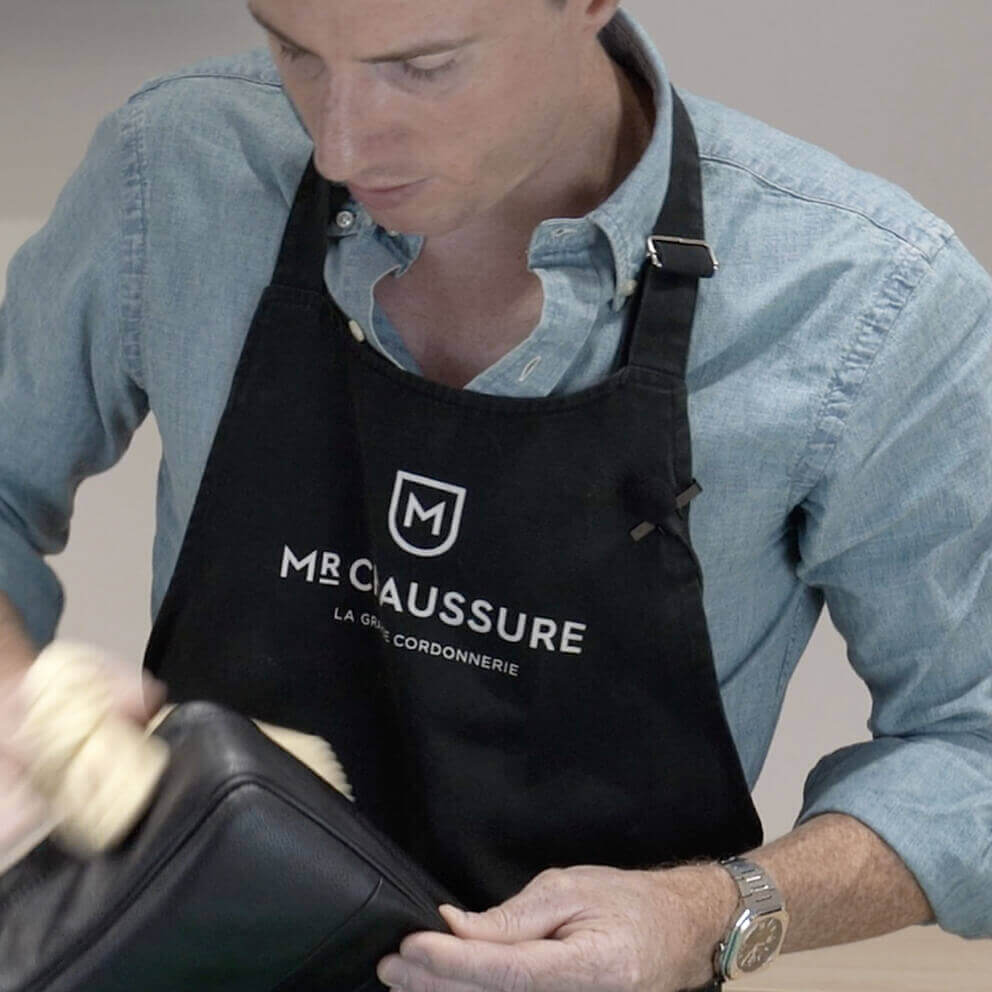 4 reviews / 5 stars
The rating for this product is 5 out of 5 stars.
We collected nearly 4 reviews from verified buyers.
Evangeline N.
Verified buyer
Fresnes, May 28 2023
Miks B.
Verified buyer
Ropazi, Sep 05 2021
Excellent product, recommended
Cleaned my Nike suede sneakers right up. Had a lot of brown stains from general use, dirt, other people stepping on them and etc. Simple and quick application and the included brush works great.
Katy W.
Verified buyer
Kinmel Bay, Mar 10 2016
Excellent product
Had a very dirty pair of expensive tan suede boots, brought them up like new. Didn't get 1 stain out but I did rush the job. Would recommend
William D.
Verified buyer
Jan 26 2016
Amazing product!
Perfect product to remove a stubborn oil stain on my suede shoes. You can barely see the damage. So glad to have found this product!
Details.
Find all the details for the product:
Saphir Omnidaim Suede Cleaner.
For more information on the use of this product you can consult the associated tutorials
Colour range :

All Colours

Category :

Care Products

Materials :

Suede & Nubuck

Type :

Shampoo

Volume :

100 ml

Use :

Cleaner

Weight :

0,235 g

Length :

4 cm

Width :

6,5 cm

Height :

15,2 cm