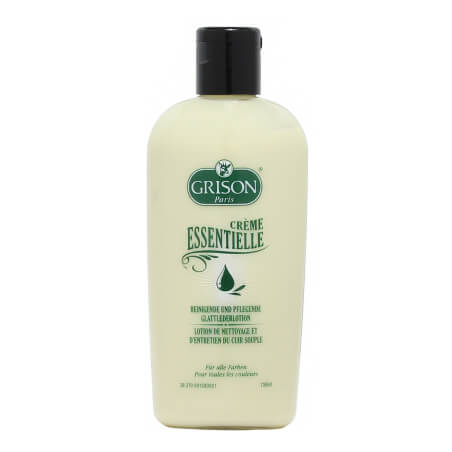  
Grison Leather Cleaner 150ml
Gently cleans smooth leathers as well as delicate leathers. The softness of this cream allows the cleaning of sensitive leathers without compromise.
Details
This product is
Tested . Checked . Approved
You may also like.
Here are our recommendations that you may need in addition to this product to ensure optimal results.
How to use this product.
Before using the cream, it is important to dust your leather first. Then apply the cream in small quantities using a chamoisine on the entire area you want to cleanse.

Do not rub the leather too hard so as not to distort it. Once done, let sit for 15 minutes.

It is essential to continue the maintenance of your leathers with a shoe polish to nourish and protect your leathers.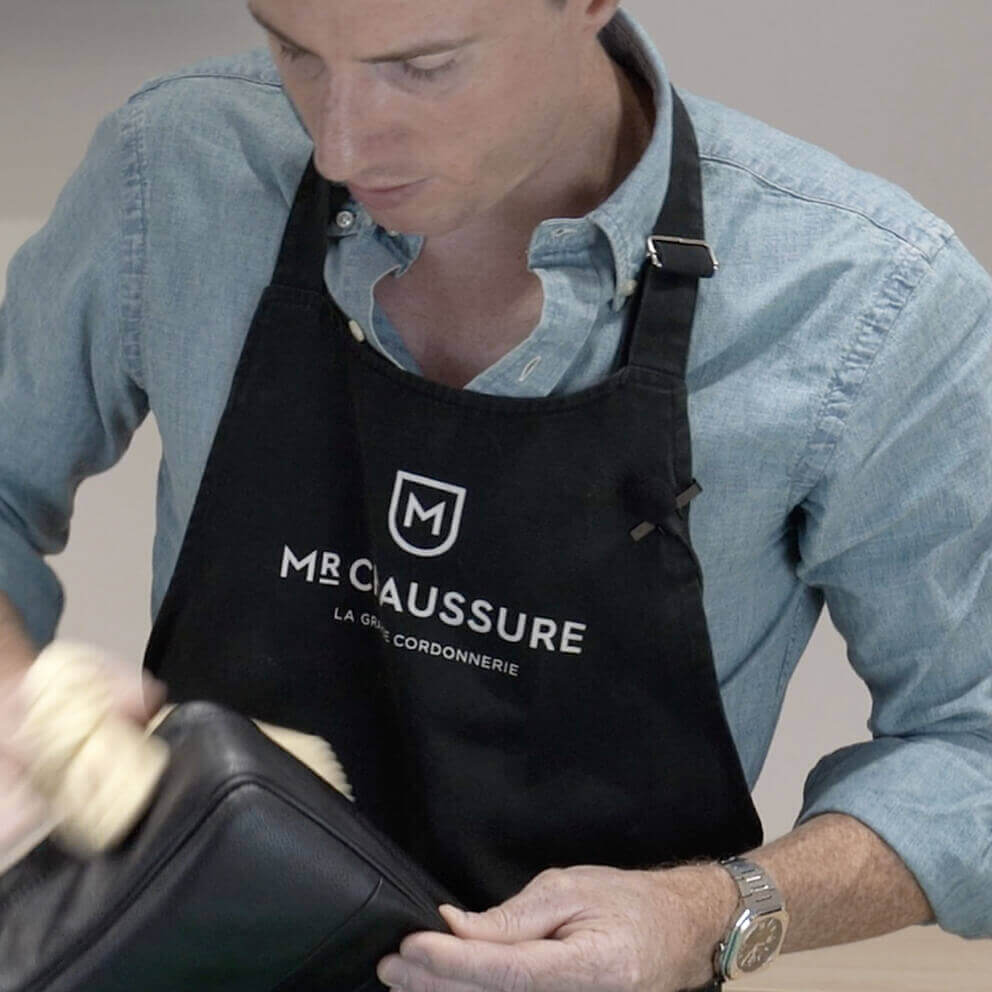 2 reviews / 5 stars
The rating for this product is 5 out of 5 stars.
We collected nearly 2 reviews from verified buyers.
Christian Z.
Verified buyer
Zittau, Nov 15 2019
This product take care about your leather
Nice quality product. Make the leather soft and revitalized.
Peter S.
Verified buyer
Jan 25 2016
Will order again!
High quality product. Quick and efficient service. Very good experience.
Details.
Find all the details for the product:
Grison Leather Cleaner 150ml.
For more information on the use of this product you can consult the associated tutorials
Colour range :

All Colours

Category :

Care Products

Materials :

All Leathers

Type :

Liquid

Weight :

150ml

Use :

Cleaner