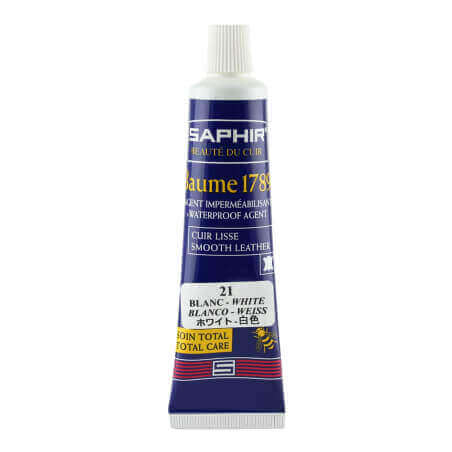  
Saphir White Deluxe Shoe Cream in a Tube
3-in-1: it nourishes, recolours damaged areas and waterproofs your shoes in one pass. Perfect for keeping your shoes out of the spotlight. The container allows you to do several touch-ups on shoes, leather sneakers or your leather goods.
Details
This product is
Tested . Checked . Approved
You may also like.
Here are our recommendations that you may need in addition to this product to ensure optimal results.
How to use this product.
Monsieur Chaussure recommends occasional use to avoid saturating the leather between maintenance sessions.

Be sure to dust your pair of shoes with a Monsieur Chaussure cleaning brush before applying the product. Take a small amount of Roduit from the tube and place it on a chamois cloth. After applying the desired amount, rub the shoe polish into the leather using circular movements. Cover the area to be treated with the product until the leather no longer absorbs it and your shoes are smooth again. To finish, polish your shoes with a Monsieur Chaussure polishing brush or a leather polishing glove, depending on your preference.

Your shoes are once again impeccable and ready to walk the streets on your feet.

For a better conservation of the tube keep it in a room protected from the sun and humidity.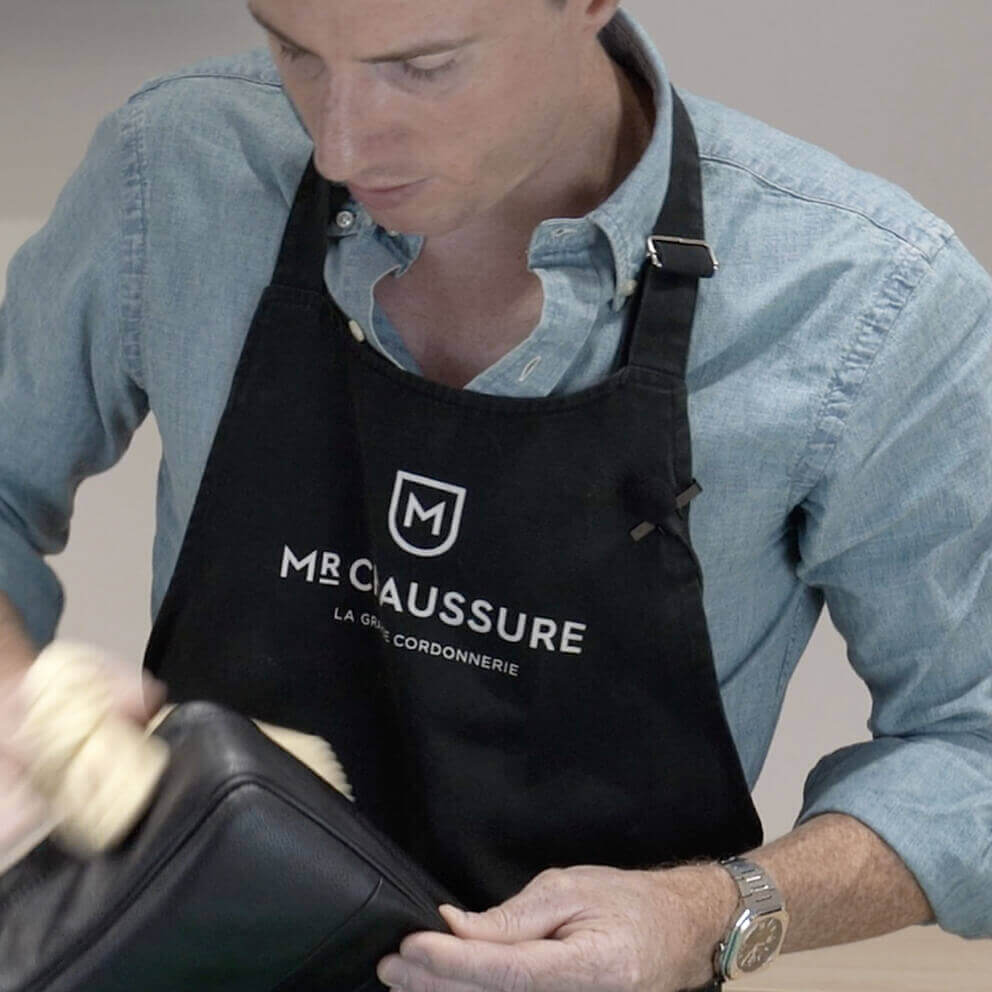 Details.
Find all the details for the product:
Saphir White Deluxe Shoe Cream in a Tube.
For more information on the use of this product you can consult the associated tutorials
Colour range :

Beige / White

Category :

Care Products

Materials :

Smooth Leather

Type :

Tube

Volume :

50 ml

Use :

Hydrating & Recoloring

Weight :

0,60 g

Length :

3,4 cm

Width :

5 cm

Height :

14 cm