Famaco Havana Shoe Cream
This Havane coloured shoe polish has a double objective, it nourishes and recolours the whole of your leather shoes during a complete maintenance. The capacity of the jar allows for several treatments. Tested and approved by Monsieur Chaussure.
Details
This product is
Tested . Checked . Approved
You may also like.
Here are our recommendations that you may need in addition to this product to ensure optimal results.
How to use this product.
The shoe must be completely cleaned before applying the shoe polish. To clean your shoes, we recommend using the Monsieur Chaussure scraper to remove dust and the cleaning milk to unclog the pores of the leather.

Once the shoe has been cleaned, take a small amount of product with a chamois directly from the shoe polish jar. Apply the shoe polish to the shoe, massaging it in gently and evenly. When the cream is applied, slight defects such as walking creases are reduced. Your shoe will look like new and the leather will be nourished. To complete the care of your smooth leather shoes, we recommend applying a Monsieur Chaussure shoe polish paste, used in our workshop, to shine the leather in combination with a Monsieur Chaussure polishing brush.

You will find all the steps in our advice sheet on our website.

For a better conservation of the product, make sure to close the jar by screwing the iron lid after each use.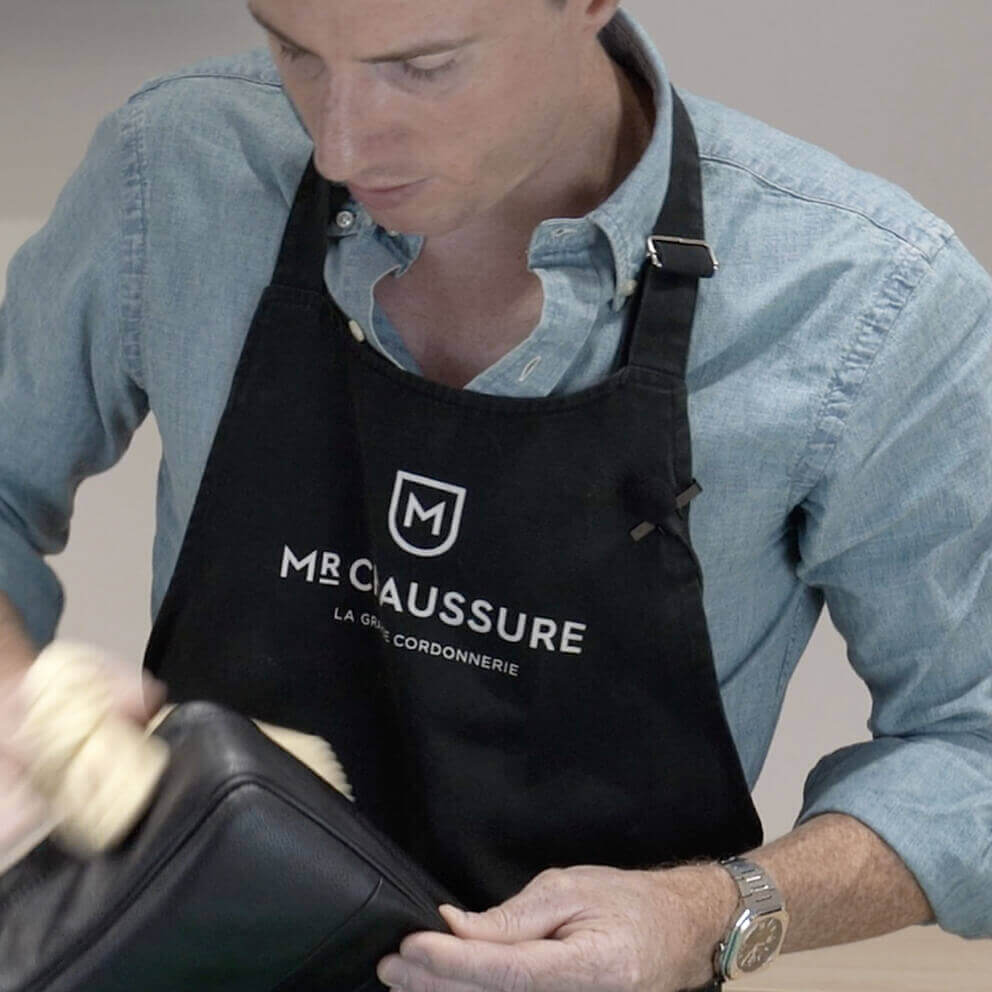 Details.
Find all the details for the product:
Famaco Havana Shoe Cream.
For more information on the use of this product you can consult the associated tutorials
Colour range :

Brown / Burgundy

Category :

Care Products

Materials :

Smooth Leather

Type :

Jar

Volume :

50 ml

Use :

Hydrating & Recoloring

Quick Access :

The Workers' Choice

Weight :

0,136 g

Length :

6,2 cm

Width :

6,2 cm

Height :

4,1 cm