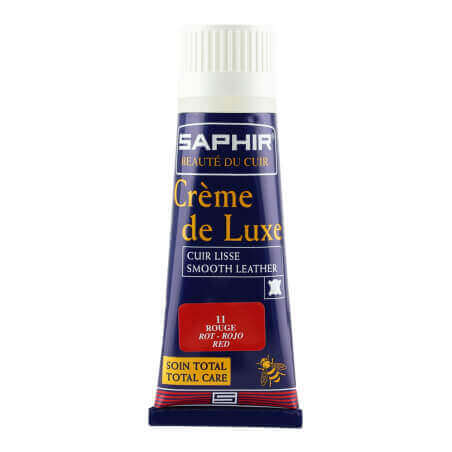  
Saphir Red Deluxe Shoe Cream with Applicator Sponge
Shoe polish in cream form for your smooth leathers with an applicator to facilitate the application of shoe polish on the whole shoe. The container allows for several touch-ups on your shoes. Meets the requirements of Monsieur Chaussure's coverage.
Details
This product is
Tested . Checked . Approved
You may also like.
Here are our recommendations that you may need in addition to this product to ensure optimal results.
How to use this product.
This cream is recommended for occasional use to keep the leather looking good for a few more days.

Before applying the shoe polish to your shoe, brush it with the Monsieur Chaussure scraper to remove any accumulated dust. Apply a dab of product to the area to be touched up. Rub the product into the leather in circular motions. Apply product until the shoe leather can no longer absorb it.

To finish the touch-up and make your shoes shine, rub the area and the entire shoe with the Monsieur Chaussure shine brush.

Store away from sunlight and moisture.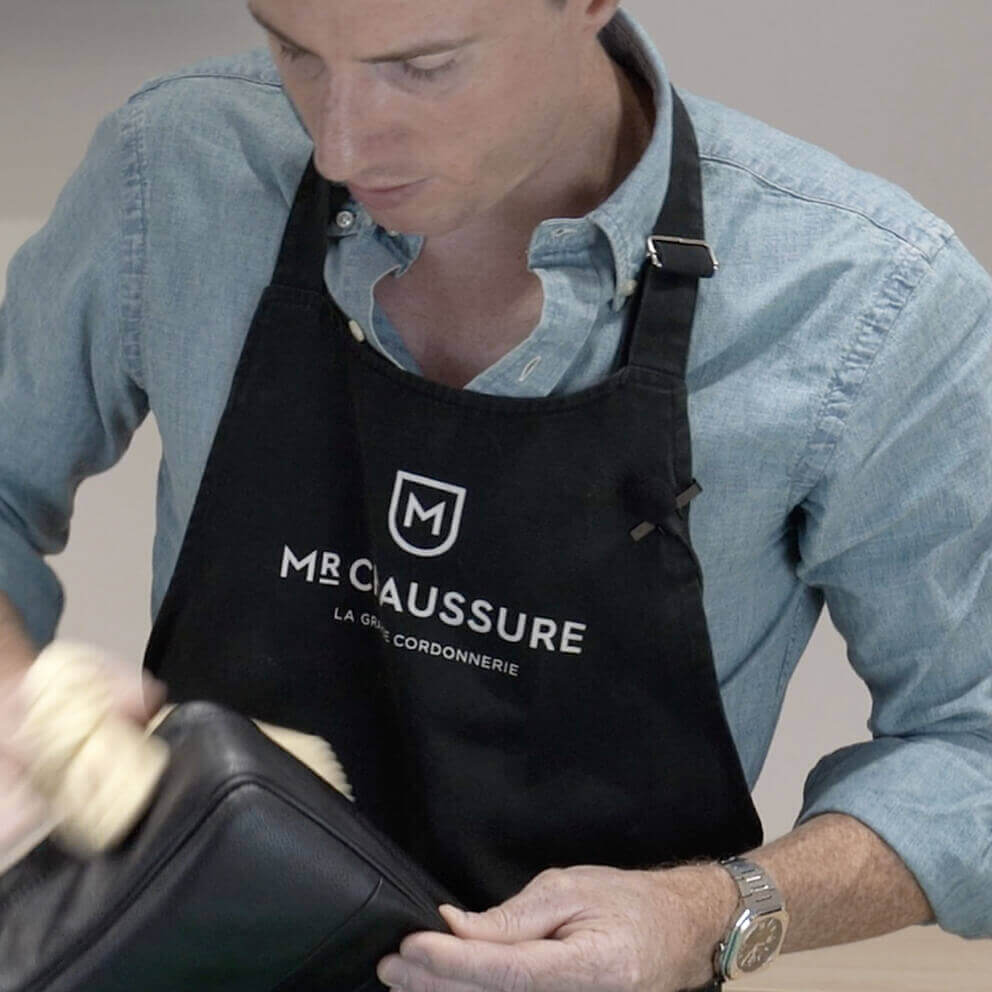 Details.
Find all the details for the product:
Saphir Red Deluxe Shoe Cream with Applicator Sponge.
For more information on the use of this product you can consult the associated tutorials
Colour range :

Red / Orange / Pink

Category :

Care Products

Materials :

Smooth Leather

Type :

Tube with Applicator

Volume :

75 ml

Use :

Hydrating & Recoloring

Weight :

0,90 g

Length :

5,6 cm

Width :

3,8 cm

Height :

16 cm