Monsieur Chaussure Teal Blue Shoe Cream
To moisturize and protect your smooth leathers, this cream based on beeswax, carnauba wax and lanolin is the essential element to carry out your maintenance. Our Monsieur Chaussure workshops use this cream for all our maintenance on smooth leathers.
Details
This product is
Tested . Checked . Approved
You may also like.
Here are our recommendations that you may need in addition to this product to ensure optimal results.
How to use this product.
Before using the cream, make sure you have first dusted and cleaned your leather with a scraper and cleaning milk.

Use a chamoisine to take a small amount of cream then make small circular movements on the whole leather until the cream penetrates. This operation is repeated until your leather can no longer absorb the cream. Leave to rest for 30 minutes then, using a clean chamoisine, remove the excess cream.

We advise you to use a shoe polish afterwards to perfect the maintenance of your smooth leathers.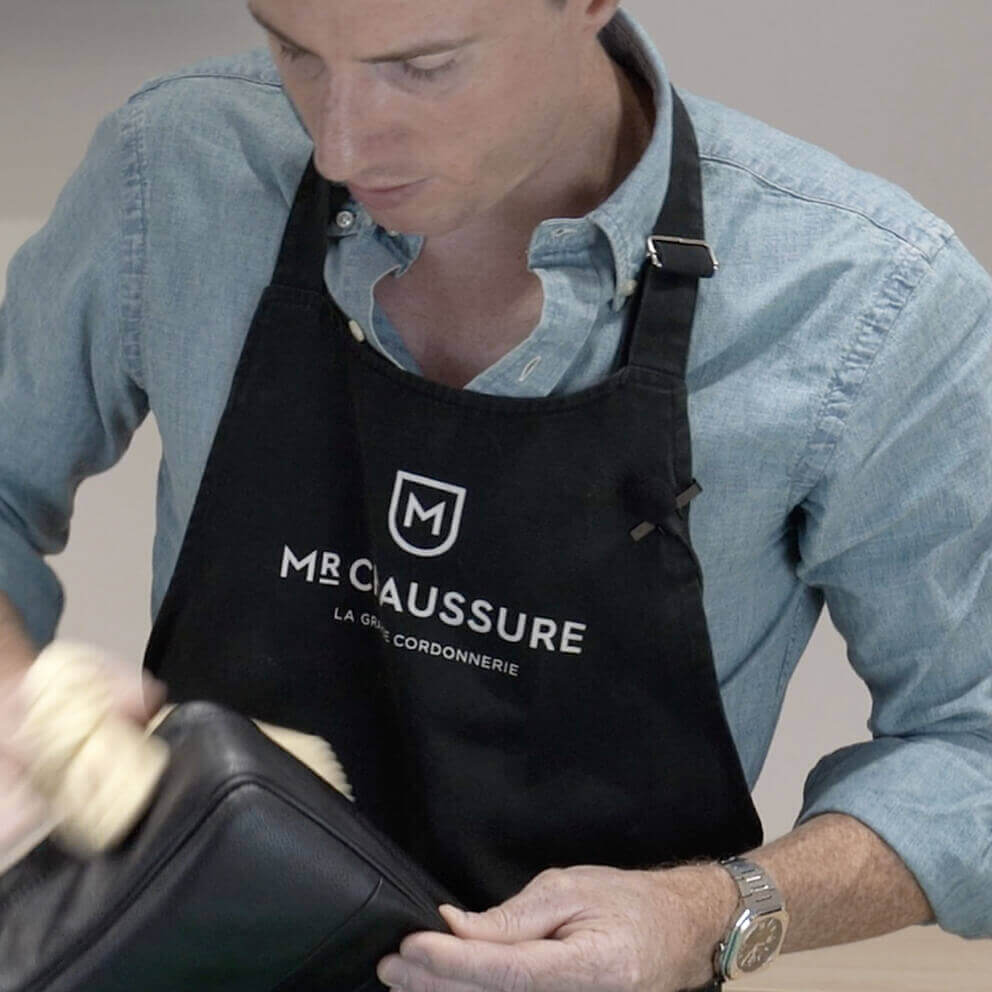 3 reviews / 5 stars
The rating for this product is 5 out of 5 stars.
We collected nearly 3 reviews from verified buyers.
Christine C.
Verified buyer
Bath, Jan 18 2023
Ms Cox
Perfect colour for my Teal boots - I couldn't find this colour anywhere else online or locally (Bath - UK).
Amanda R.
Verified buyer
Stroud, Oct 23 2022
Perfect
I ordered this online as I could not obtain this unusual colour anywhere in the shops in the UK. I am very pleased, it is the exact colour I wanted.
Angela T.
Verified buyer
CAERPHILLY , Oct 13 2019
Angela
I like this product because it is exactly the colour I have searched for. I have not used it yet.
Details.
Find all the details for the product:
Monsieur Chaussure Teal Blue Shoe Cream.
For more information on the use of this product you can consult the associated tutorials
Colour range :

Blue / Purple

Category :

Care Products

Materials :

Smooth Leather

Type :

Jar

Weight :

50

Use :

Hydrating & Recoloring

Quick Access :

Bestsellers