Famaco Praline Shoe Cream
Nourishes and recolours smooth leather to give it a new appearance by removing walking creases. The capacity of the jar allows for multiple treatments on several pairs of shoes. Quantity approved by Monsieur Chaussure's shoemaker.
Details
This product is
Tested . Checked . Approved
You may also like.
Here are our recommendations that you may need in addition to this product to ensure optimal results.
How to use this product.
Suitable for frequent use.

Famaco shoe polish cream is used exclusively on smooth leather that has been dusted with a Monsieur Chaussure scraper and cleaned with a cleansing milk, preferably Monsieur Chaussure's with carnauba wax. To apply the product to your shoes, take a dab of cream with a chamois directly from the jar. Spread the shoe polish on the upper of the shoe without touching the sole. To make the shoe polish penetrate, make circles on the leather with the shoe polish pad. For a better result, let your shoes dry for 15 minutes and then complete the maintenance with a polishing paste and a polishing brush to make your shoes shine.

Storage advice: close the jar of cream with the iron lid and store your product in a dry and temperate room.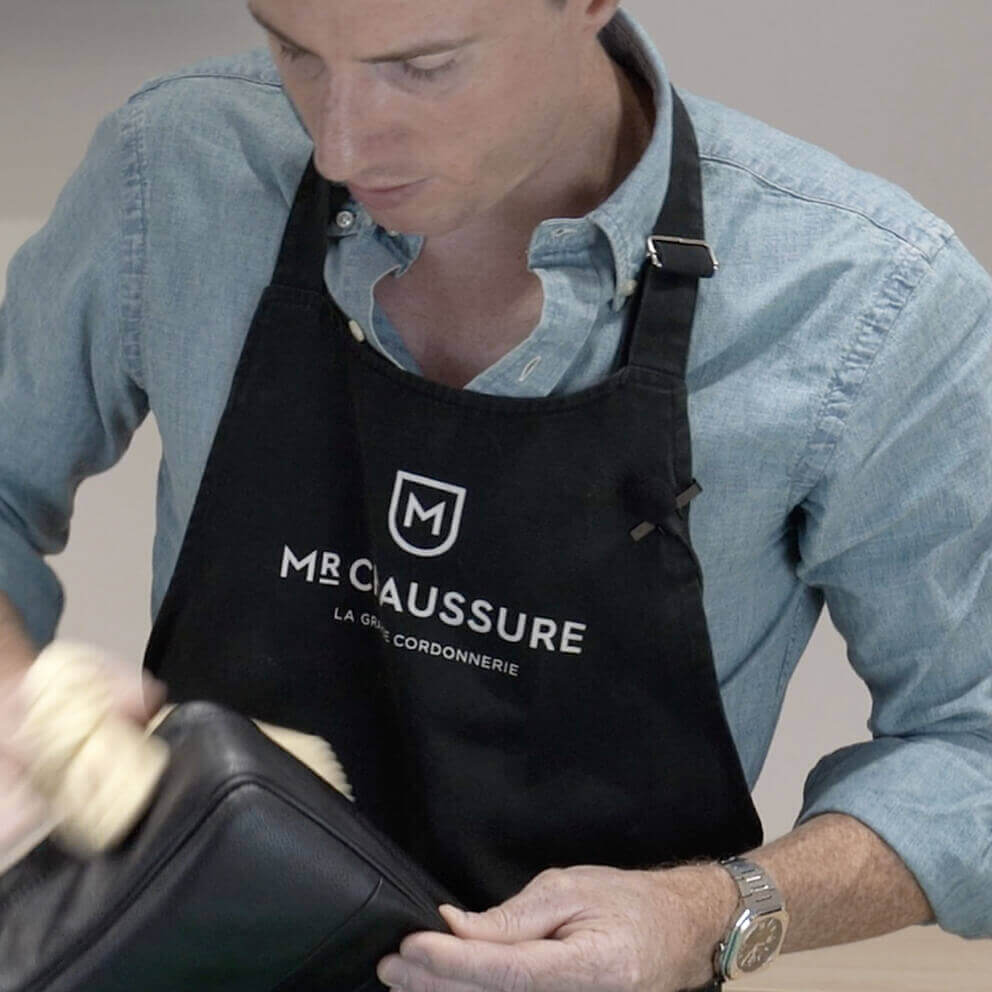 1 review / 5 stars
The rating for this product is 5 out of 5 stars.
We collected nearly 1 reviews from verified buyers.
Anne W.
Verified buyer
Blackpool, Jan 03 2019
Helen
Very good quality product. Excellent colour match. Thank you for a speedy service and a carefully packaged shipment.
Details.
Find all the details for the product:
Famaco Praline Shoe Cream.
For more information on the use of this product you can consult the associated tutorials
Colour range :

Red / Orange / Pink

Category :

Care Products

Materials :

Smooth Leather

Type :

Jar

Volume :

50 ml

Use :

Hydrating & Recoloring

Quick Access :

The Workers' Choice

Weight :

0,136 g

Length :

6,2 cm

Width :

6,2 cm

Height :

4,1 cm