Saphir Kiwi Garden Green Superfine Shoe Cream
This cream repigments and nourishes your damaged leather, the capacity of the pot of cream is designed to maintain your pairs several times. This product complies with the Monsieur Chaussure quality charter, we guarantee its reliability.
Details
This product is
Tested . Checked . Approved
You may also like.
Here are our recommendations that you may need in addition to this product to ensure optimal results.
How to use this product.
The cream can only be used on leather that has been dusted and washed beforehand with a cleansing milk and a scraper.

Apply the cream by making small circular movements using a chamoisine. You can, at your convenience, use a palot or welt brush instead of the chamoisine. Apply the cream until your leather can no longer assimilate it. Once done, wait about 30 minutes to let it dry, then run a clean cloth over the leather to absorb any shoe polish residue.

In order to complete your maintenance, we advise you to use a polishing paste and a waterproofing agent afterwards.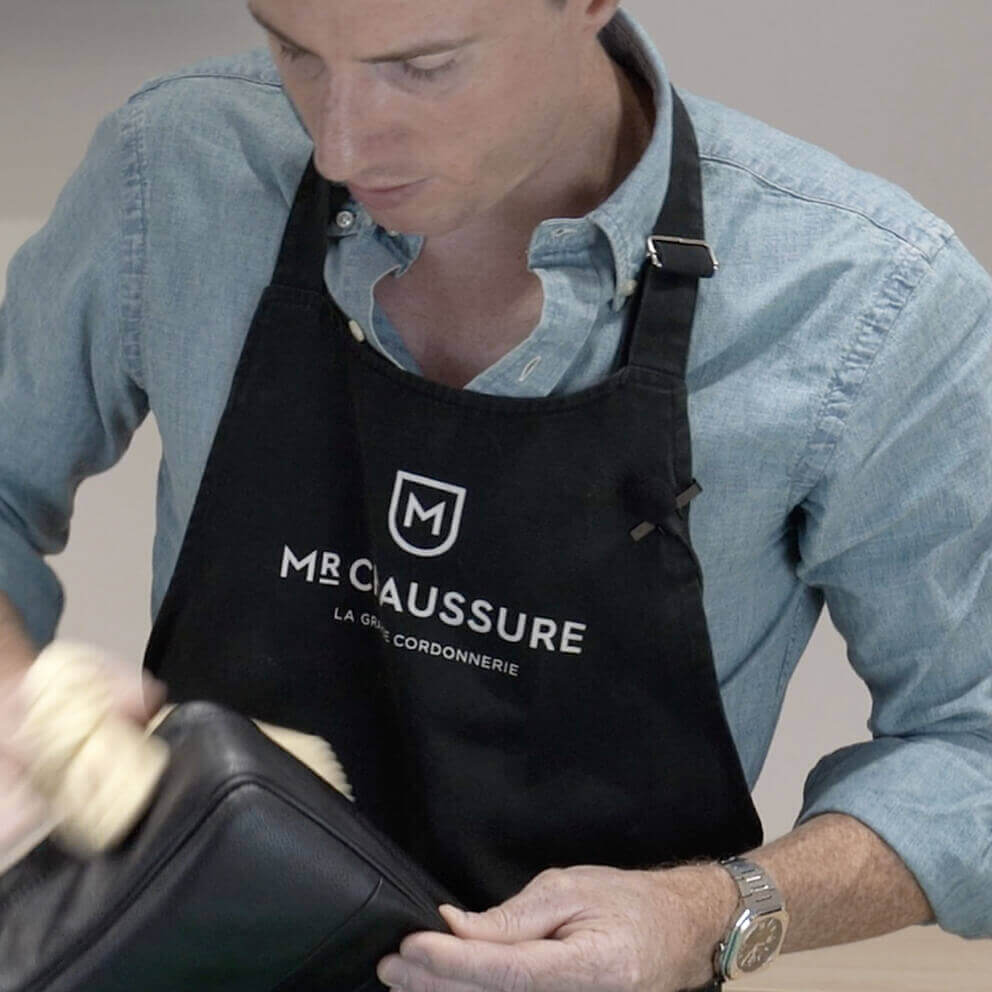 2 reviews / 5 stars
The rating for this product is 5 out of 5 stars.
We collected nearly 2 reviews from verified buyers.
Fahid R.
Verified buyer
Bradford, Mar 18 2020
Lovely green
The green is fantastic, real strong deep pigment, one of the best on the market
Terrence L.
Verified buyer
Cholsey, Feb 08 2017
Thank you
Product arrived well packed. Shoes polished and look fantastic, colour is just right. Thank you. Now I need new laces!!
Details.
Find all the details for the product:
Saphir Kiwi Garden Green Superfine Shoe Cream.
For more information on the use of this product you can consult the associated tutorials
Colour range :

Green / Yellow

Category :

Care Products

Materials :

Smooth Leather

Type :

Jar

Volume :

50 ml

Use :

Hydrating & Recoloring