Saphir Dark Green Superfine Shoe Cream
Thanks to its nourishing and repigmenting properties, the shoe polish is suitable for smooth and weakened leathers. The quantity of product contained in the jar offers the possibility of carrying out several maintenance operations on your pairs of shoes. This product complies with the quality guidelines established by Monsieur Chaussure shoemakers and we guarantee its reliability.
Details
This product is
Tested . Checked . Approved
You may also like.
Here are our recommendations that you may need in addition to this product to ensure optimal results.
How to use this product.
The cream is always used on a completely dusted and washed leather with a cleansing milk and a scraper.

You should apply the cream in small circular movements as if you were massaging it with a chamois. You can replace the chamois with a paddle brush or a welt brush, depending on your preference.
Apply the cream until your leather can no longer absorb it. Once this is done, wait about thirty minutes to let it dry, then pass a clean chamois over the leather to absorb any residual shoe polish.

To complete your maintenance, we recommend that you shine your shoes with a polishing paste coupled with the action of a polishing brush.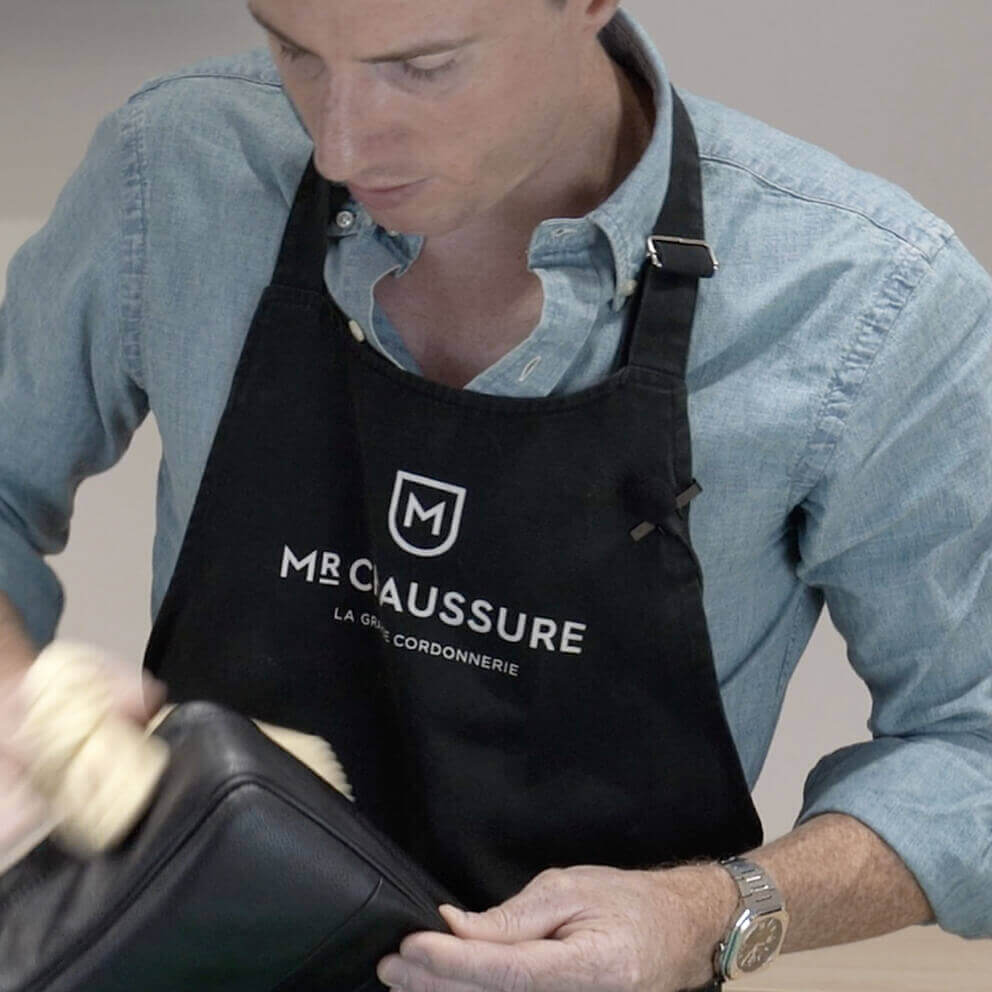 3 reviews / 5 stars
The rating for this product is 5 out of 5 stars.
We collected nearly 3 reviews from verified buyers.
Bulat A.
Verified buyer
Dripsey, Feb 28 2021
Very good
Fast delivery. Highly recommend.
David C.
Verified buyer
Ballymena, Jan 19 2020
Shoe Cream Excellent Quality.
Excellent Quality just the right texture to enhance and recolor your shoes and the lasting effects stay on the shoes for a long time even if wet from the elements Recommend highly for a lasting job.
Gloria W.
Verified buyer
Hazel Grove , Mar 01 2018
New boots
The cream covered the scuffs and made my boots look like new again. Very pleased.
Details.
Find all the details for the product:
Saphir Dark Green Superfine Shoe Cream.
For more information on the use of this product you can consult the associated tutorials
Colour range :

Green / Yellow

Category :

Care Products

Materials :

Smooth Leather

Type :

Jar

Volume :

50 ml

Use :

Hydrating & Recoloring