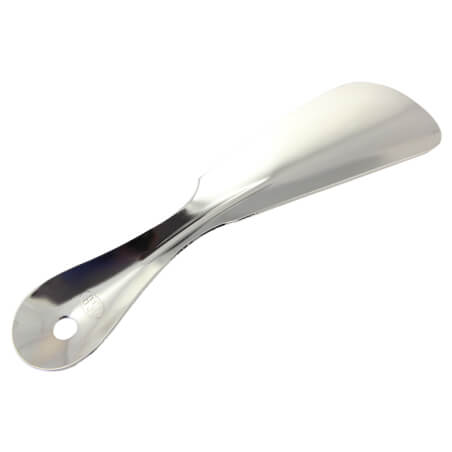  
Small Stainless Steel Shoe Horn
This small size is the perfect size to help you get your low shoes on in seconds. The stainless steel used makes it sturdy so you can lean on it to get your foot into your stiffest shoes.
Details
This product is
Tested . Checked . Approved
You may also like.
Here are our recommendations that you may need in addition to this product to ensure optimal results.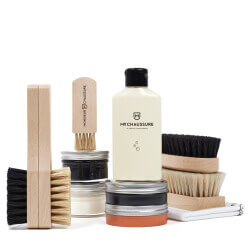 Description.
To keep your pair of shoes in good condition, don't neglect the shoehorn step. The shoemakers at Monsieur Chaussure encourage its daily use and for all types of shoes.

To avoid damaging your shoe, put the shoehorn in your shoe first by sticking it against the back and sole. When your shoe is correctly placed, insert your foot until you feel resistance. Then press your heel against the top of your shoe while sliding in at the same time.

The shape of the shoehorn accompanies the sliding of your foot. When your foot feels comfortable in your shoe, you can remove the shoehorn. Repeat the procedure for the second foot.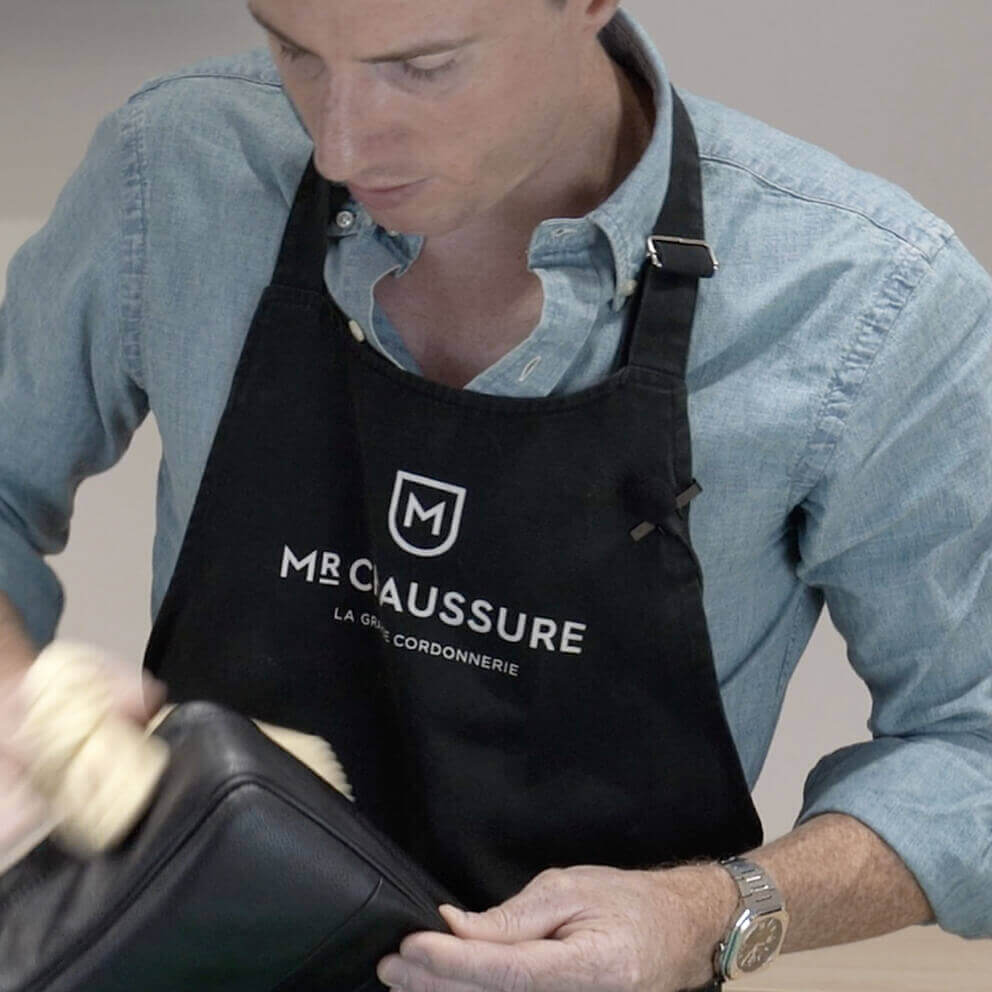 Details.
Find all the details for the product:
Small Stainless Steel Shoe Horn.
For more information on the use of this product you can consult the associated tutorials
Category :

Shoe Horns

Materials :

Metal

Use :

Seated

Quick Access :

The Workers' Choice

Weight :

0,60 g

Length :

19 cm

Width :

4,7 cm

Height :

1,3 cm