Monsieur Chaussure Bordeaux Shoe Polish
Burgundy shoe polish paste produced in France to bring shine and revive the colour by supporting the patina of your smooth leather shoes. Sufficient capacity to carry out numerous maintenance operations.
Details
This product is
Tested . Checked . Approved
You may also like.
Here are our recommendations that you may need in addition to this product to ensure optimal results.
How to use this product.
The polishing paste is not used alone, it is applied with a Monsieur Chaussure shoe brush and is activated with a Monsieur Chaussure polishing brush or a polishing glove. It is applied as the last step in a smooth leather maintenance program after the entire shoe has been cleaned and nourished with Monsieur Chaussure's bee cream polish.

Take some material directly from the jar of shoe polish paste with the palot brush. Apply the paste to the entire shoe. After applying the product to the entire shoe, allow it to dry for a few minutes before activating the shine effect with a polishing brush or polishing glove. If you want to make the toe of your shoe shinier, you can emphasise this area by applying a glaze.

To do this, you can consult the tip sheet in the "Tips and Videos" section. It was written with the collaboration of our workshop manager.

In order to guarantee a good conservation of the polishing paste, we advise you to store it in a room protected from heat and humidity.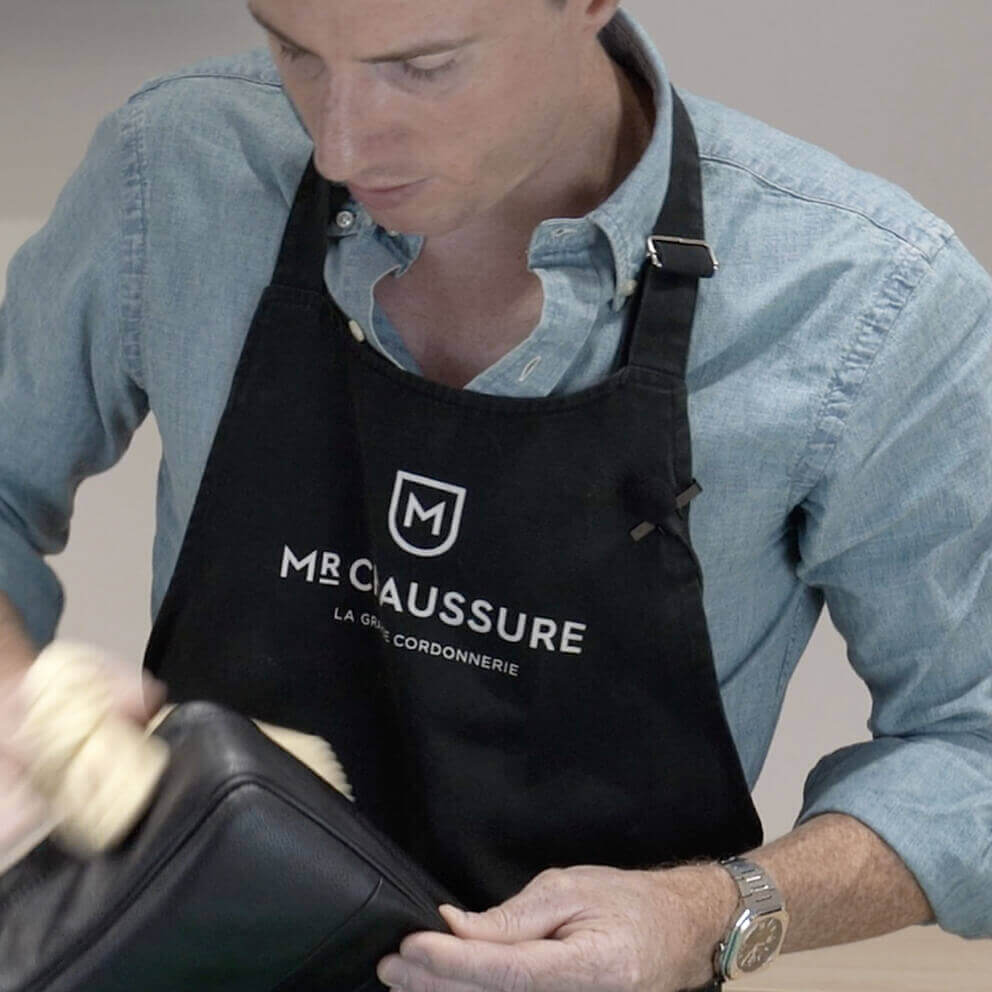 Details.
Find all the details for the product:
Monsieur Chaussure Bordeaux Shoe Polish.
For more information on the use of this product you can consult the associated tutorials
Colour range :

Brown / Burgundy

Category :

Care Products

Materials :

Smooth Leather

Type :

Jar

Volume :

100 ml

Use :

Shining

Quick Access :

The Workers' Choice

Weight :

0,115 g

Length :

8,6 cm

Width :

8,6 cm

Height :

2,6 cm