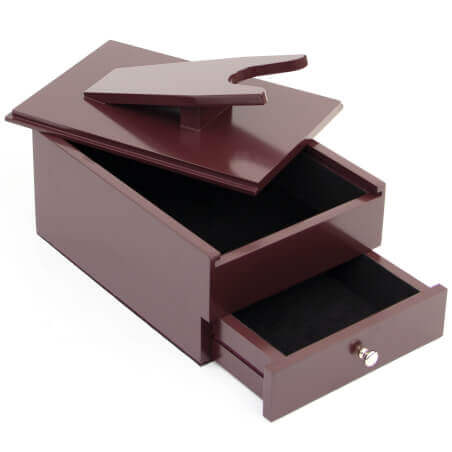  
Classic Shoe Shine Box
Elegant and durable mahogany wood case to store all your leather, suede or sneaker care products and brushes. Suitable for medium collections of cleaning products. Ideal for a gift.
Details
This product is
Tested . Checked . Approved
You may also like.
Here are our recommendations that you may need in addition to this product to ensure optimal results.
Description.
Suitable for both amateurs and beginners to avoid losing products.

Our product manager advises you to use the first compartment for your brushes, such as the scraper or the brushes for the palms. You can also put the cleaning milk or the cleaning spray in this compartment. The second compartment is the ideal size for creams and polishing pastes.

The footrest at the top of the case allows you to position your shoe correctly so that you can see it from all angles when cleaning. This all-in-one storage and polishing box is an essential part of your collection.

Fits easily into a cupboard. Best kept in a cool, low light room to prevent wood deterioration. To restore the shine of your case, dust it with a cloth and nourish it with mahogany wood wax.

Width: 22cm
Height: 20cm
Depth: 31cm
Weight: 2.5kg
Colour: Reddish brown
Material: Varnished wood/felt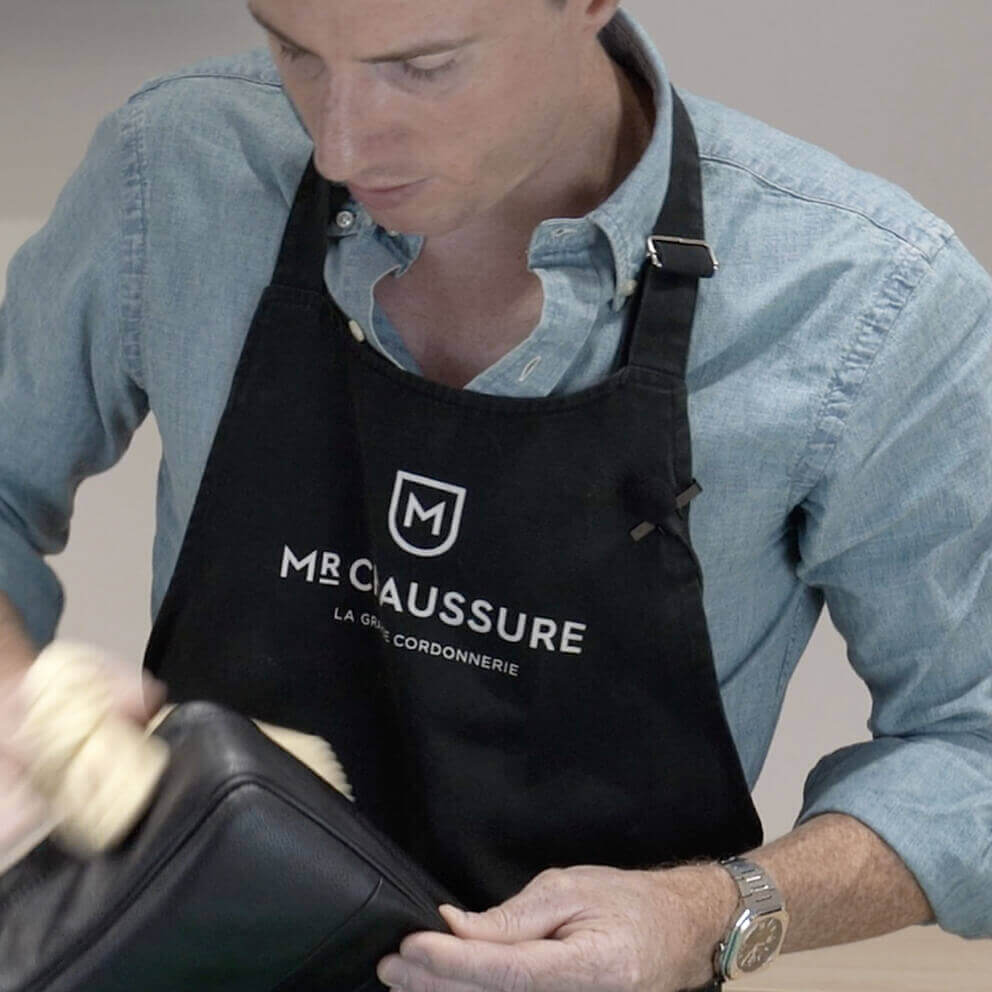 1 review / 5 stars
The rating for this product is 5 out of 5 stars.
We collected nearly 1 reviews from verified buyers.
Samantha P.
Verified buyer
Jan 25 2016
The perfect gift
I bought this kit for my husbanf for his birthday. He loved it! The kit comes with everything he needs to keep his shoes looking their best. Thank you!
Details.
Find all the details for the product:
Classic Shoe Shine Box.
For more information on the use of this product you can consult the associated tutorials
Category :

Shoe Shine Boxes

Type :

Kits

Products included :

Empty

Weight :

2,703 kg

Length :

35,5 cm

Width :

26,5 cm

Height :

26,7 cm