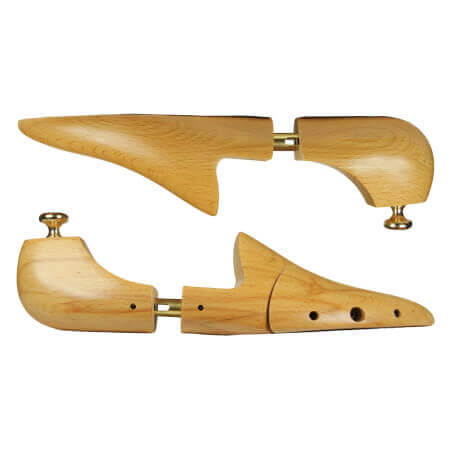  
Varnished Beechwood Shoe Trees
Shoe trees in varnished beech wood, keeps your shoes in shape and absorbs moisture. Composed of three parts, this product adapts to most shoes.
Details
This product is
Tested . Checked . Approved
You may also like.
Here are our recommendations that you may need in addition to this product to ensure optimal results.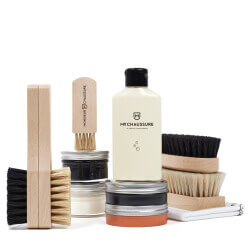 Description.
To slide your shoe trees into your shoes without damaging the leather, you must push the front part of the shoe tree into your shoe, without forcing it.

Then exert pressure on the spring of the front and rear parts of the shoe tree in order to push the shoe tree in and place it at the bottom of the heel.

To remove the shoe tree from your shoes, push gently on the heel to exert a little pressure on the spring and thus slide the shoe tree out of your shoe.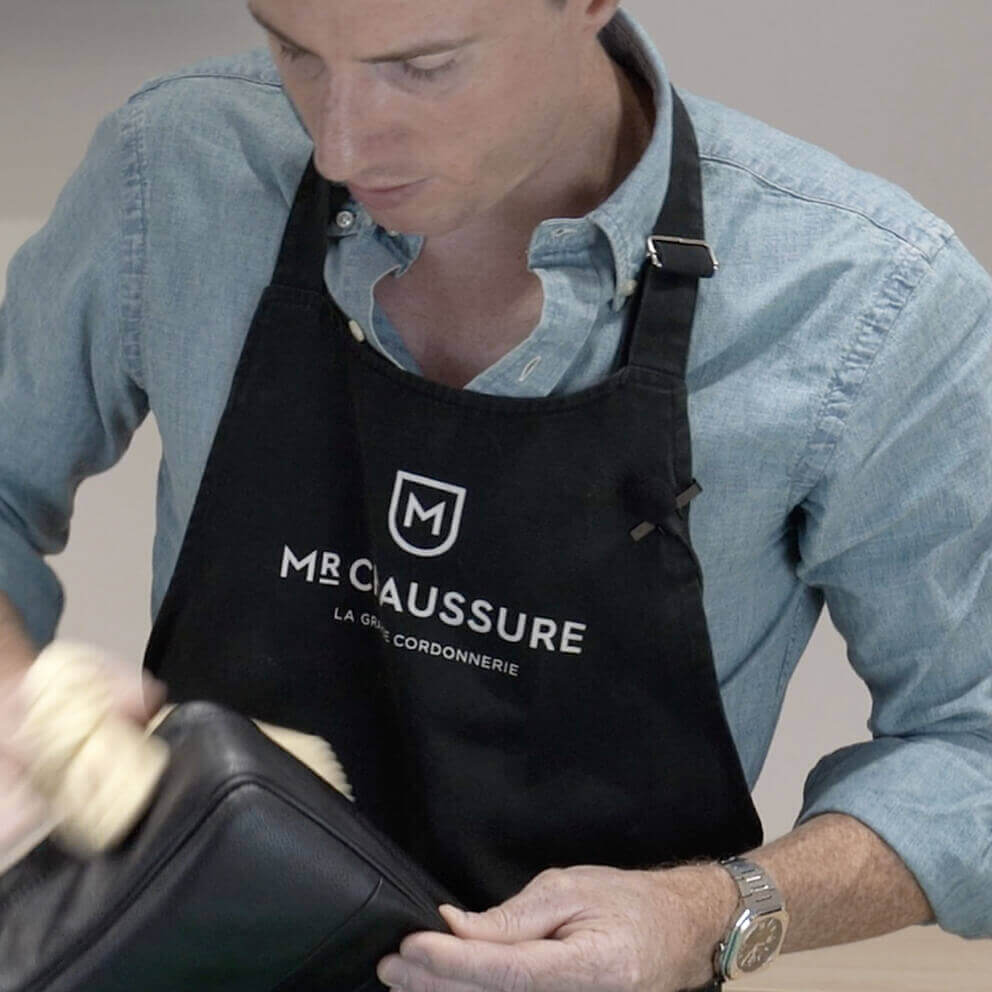 Details.
Find all the details for the product:
Varnished Beechwood Shoe Trees.
For more information on the use of this product you can consult the associated tutorials
Shape :

Classic

Category :

Shoe Trees

Use :

Shoe Care