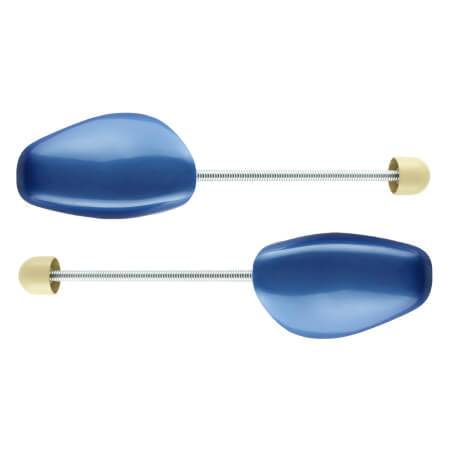  
Plastic Unisex Shoe Stretcher
Travel accessory to replace shoe trees, highly recommended by our shoemakers. Allows you to reduce surface creases while travelling.
Details
This product is
Tested . Checked . Approved
You may also like.
Here are our recommendations that you may need in addition to this product to ensure optimal results.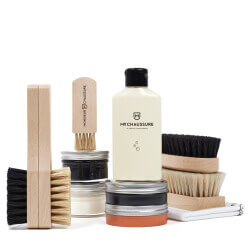 Description.
Suitable for occasional use when travelling and for low shoes. Lightweight and durable, it fits perfectly in a suitcase.

When you take them out of your suitcase and put them in your shoe, make sure you open your shoe wide enough to fit the tensioner easily. Place the blue curved part at the front of your shoe until it touches the front toe. Apply pressure to the spring to shrink and bend it. Once you have achieved the required bend, you can place the white toe against the shoe's counter. Now that the tensioner is in place, you can repeat the process for the second one.

Store in a protective cover or directly in a cupboard when not in use.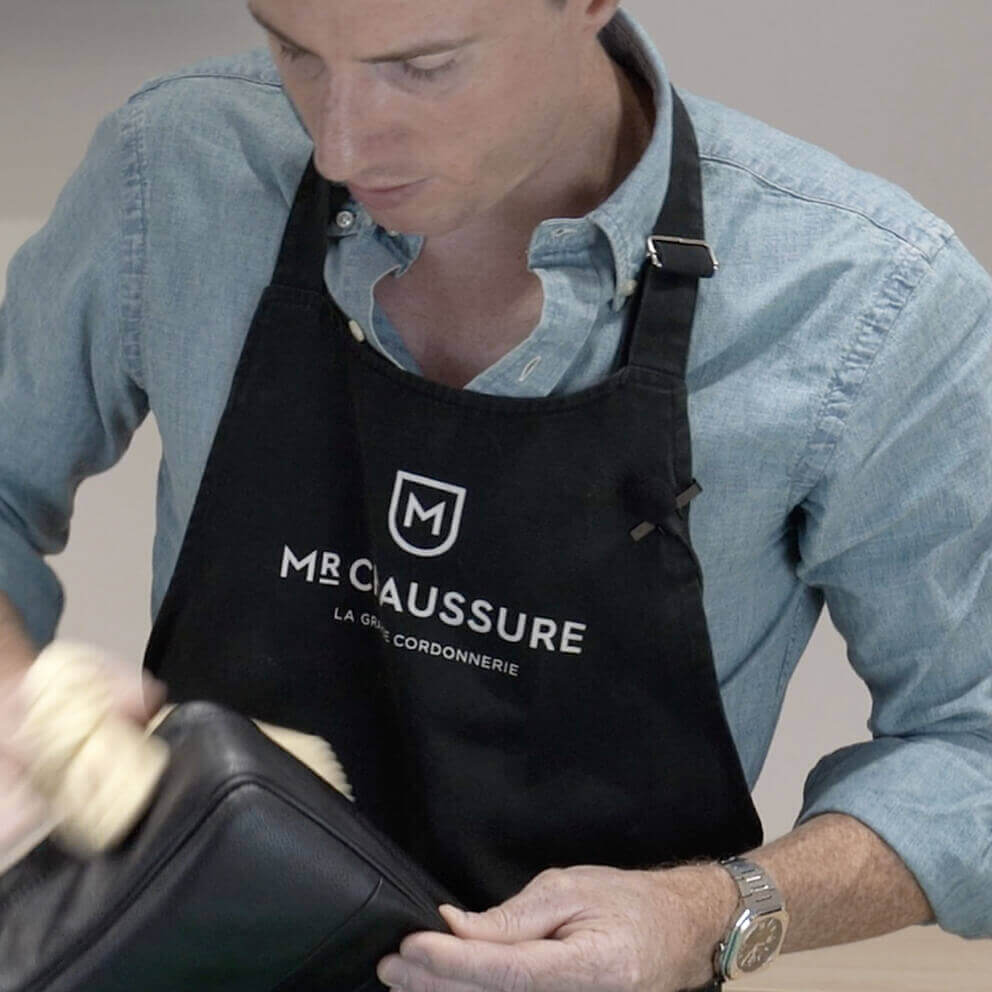 1 review / 5 stars
The rating for this product is 5 out of 5 stars.
We collected nearly 1 reviews from verified buyers.
Evangeline N.
Verified buyer
Fresnes, May 28 2023
Satisfaisant
Léger, remplit sa mission !
Details.
Find all the details for the product:
Plastic Unisex Shoe Stretcher.
For more information on the use of this product you can consult the associated tutorials
Shape :

Classic

Category :

Shoe Trees

Use :

Travel