Monsieur Chaussure Leather Sneakers Cleaning Gel
Fluid cleaning gel dissolves dirt and stains on all sneaker leathers and sneakers without damaging or altering the material, thanks to its formula of natural origin. All colors are revived and bright.
Details
This product is
Tested . Checked . Approved
You may also like.
Here are our recommendations that you may need in addition to this product to ensure optimal results.
How to use this product.
The cleaning gel is quick and easy to use and is suitable for regular use.

Take a dab of product directly from the jar on a clean chamois cloth wrapped around two fingers to create a flat surface. After dusting the whole upper with a Monsieur Chaussure universal brush and insisting on the seams and corners, apply the cleaning gel. Apply the gel to the area to be treated using gentle circular movements. Repeat the operation as many times as necessary to cover the entire stem. You can insist on treating stubborn stains without the risk of damaging the leather of your trainers.
Note that you do not need to rinse your shoes with this gel product.

To complete the maintenance, we advise you to apply a Monsieur Chaussure waterproofing product in summer and winter. It leaves a light protective film against water and other liquids.

Keep your gel in a ventilated, temperate room and away from light for better conservation.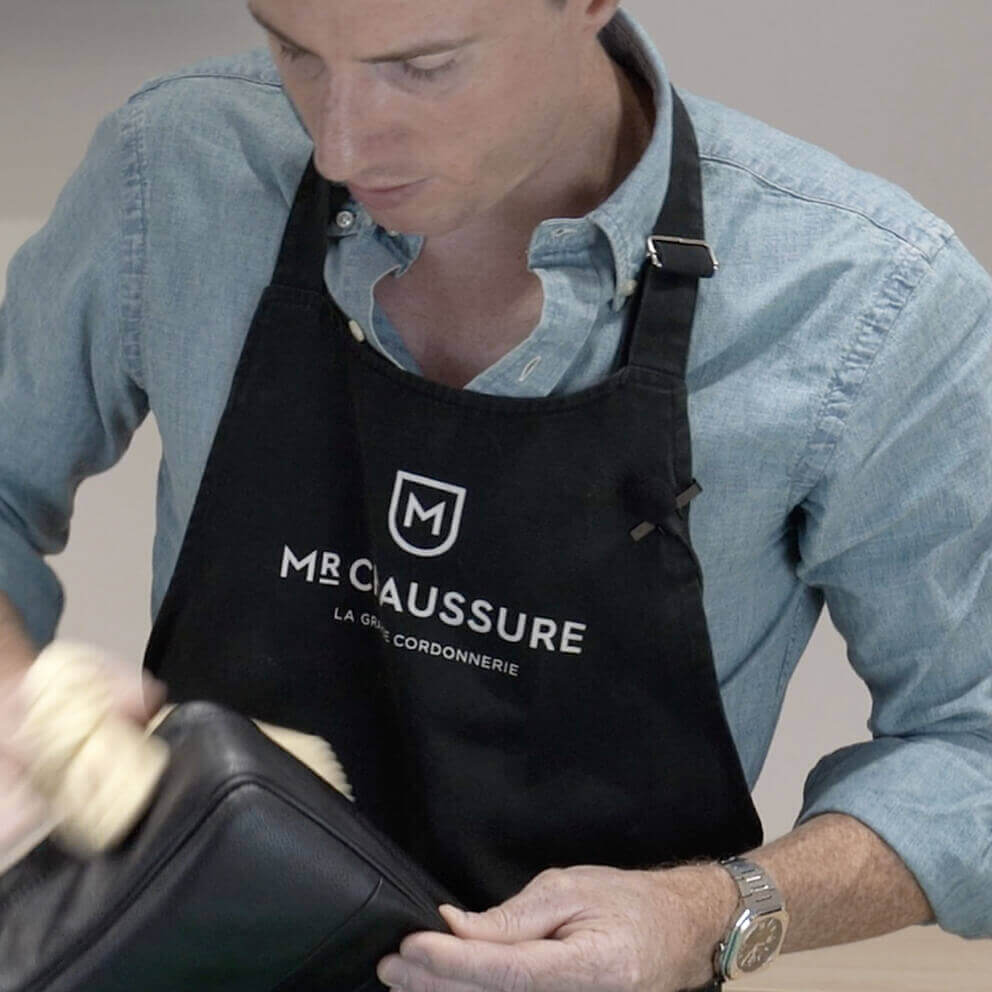 2 reviews / 5 stars
The rating for this product is 5 out of 5 stars.
We collected nearly 2 reviews from verified buyers.
Jean-Baptiste S.
Verified buyer
Oct 11 2022
Easy to use
Texture fluid, easy to apply on sneakers with a polishing cloth
Steven S.
Verified buyer
Oct 11 2022
Details.
Find all the details for the product:
Monsieur Chaussure Leather Sneakers Cleaning Gel.
For more information on the use of this product you can consult the associated tutorials
Colour range :

All Colours

Category :

Care Products

Materials :

Sneakers Only

Use :

Cleaner

Quick Access :

The Workers' Choice