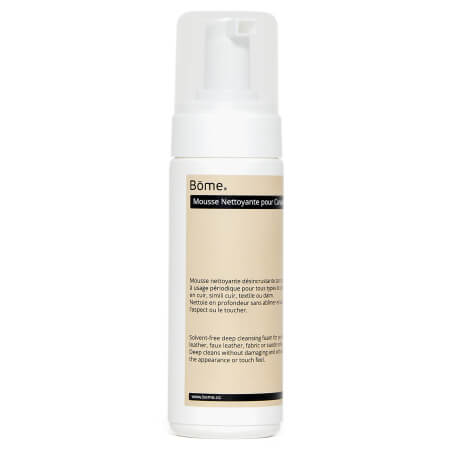  
Bōme Sofa Deep Cleansing Foam
Designed to unclog leather pores with an odorless and colorless formula that will not alter the look or feel of your sofa and chair leather. Each pump delivers the quantity and intensity of the product needed to treat a large surface.
Details
This product is
Tested . Checked . Approved
You may also like.
Here are our recommendations that you may need in addition to this product to ensure optimal results.
How to use this product.
Apply to a previously dusted area with the Bōme scraper to remove dust and other residues from the surface of your leathers. It has the same function as a shampoo but acts more deeply for more intense cleaning.

Apply a generous dab of product to the scraper and rub vigorously all over the leather to be treated. Rub in a circular motion to cover and treat the entire seat of your sofa or armchair. Repeat as many times as necessary to clean the whole of your sofa and armchair. Remember to insist on the corners and seams for a thorough cleaning. Wipe with the Bōme microfiche towel to remove excess foam.

Our team recommends applying a solvent-free protective gel to leave a light protective film and facilitate future maintenance to complete the cleaning.

Store the product in a dry room away from heat.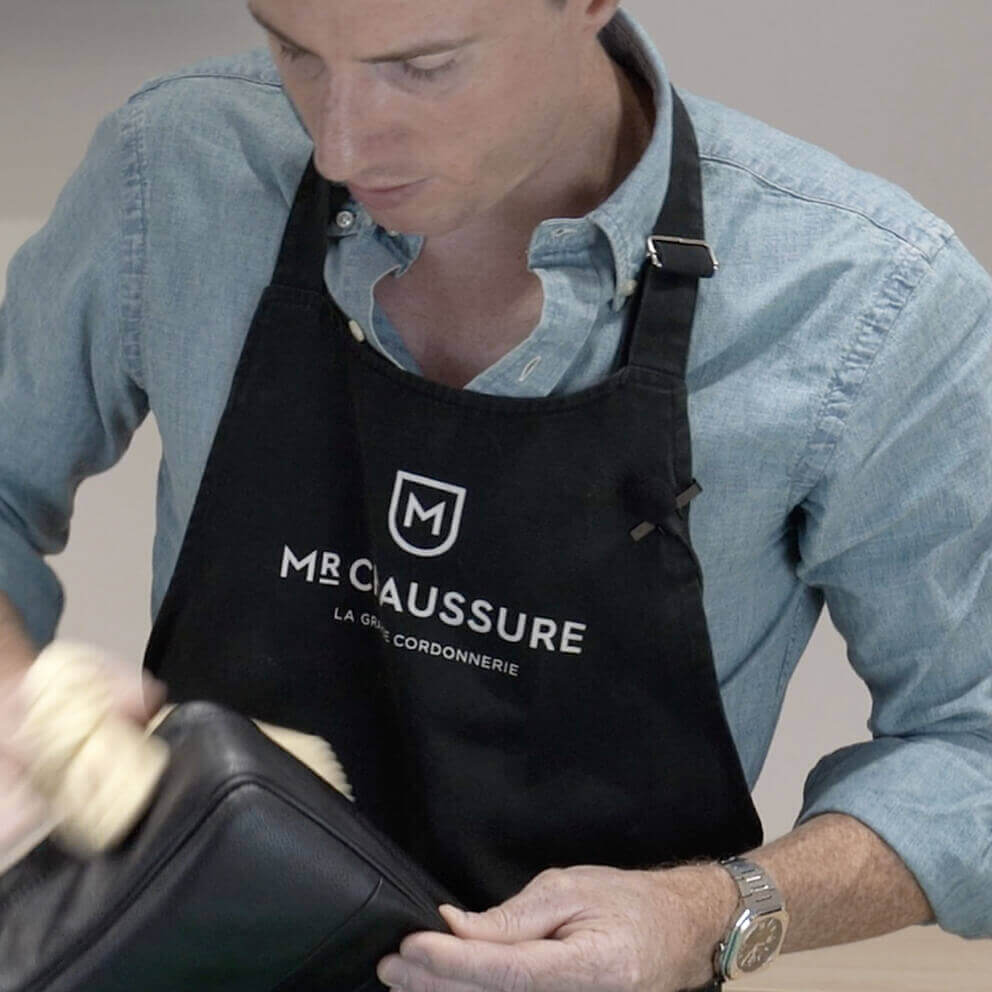 2 reviews / 5 stars
The rating for this product is 5 out of 5 stars.
We collected nearly 2 reviews from verified buyers.
Michael P.
Verified buyer
Oct 12 2022
Conforms to the presentation.
Clean perfectly every leather sofas
Honore V.
Verified buyer
Oct 10 2022
Perfect
Perfect to clean big areas quickly
Details.
Find all the details for the product:
Bōme Sofa Deep Cleansing Foam.
For more information on the use of this product you can consult the associated tutorials
Colour range :

All Colours

Category :

Care Products

Materials :

Sofa Only

Use :

Cleaner

Quick Access :

The Workers' Choice