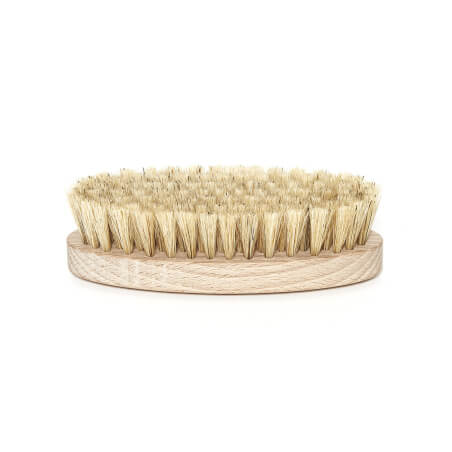  
Bōme Sofa Cleaning Brush
White boar bristle cleaning brush to dust and clean gently, without scratching or damaging the leather of your sofas and armchairs. Made in France according to the Monsieur Chaussure quality charter.
Details
This product is
Tested . Checked . Approved
You may also like.
Here are our recommendations that you may need in addition to this product to ensure optimal results.
How to use this product.
The materials used in its design are the perfect combination of strength and flexibility to get into every corner of your sofa without damaging or scratching the leather.

It is mainly used in the preparatory phase for the maintenance of the leather of your sofas and armchairs. It quickly removes dirt and dust embedded in the material to avoid blocking the pores of the leather during the cleaning phase. Not only that, but it can also be used during the cleaning phase to unclog the pores with the shampoo and give your sofas and armchairs a new look.

Monsieur Chaussure's care tip: brush the brushes together to clean them without using any cleaning product or water.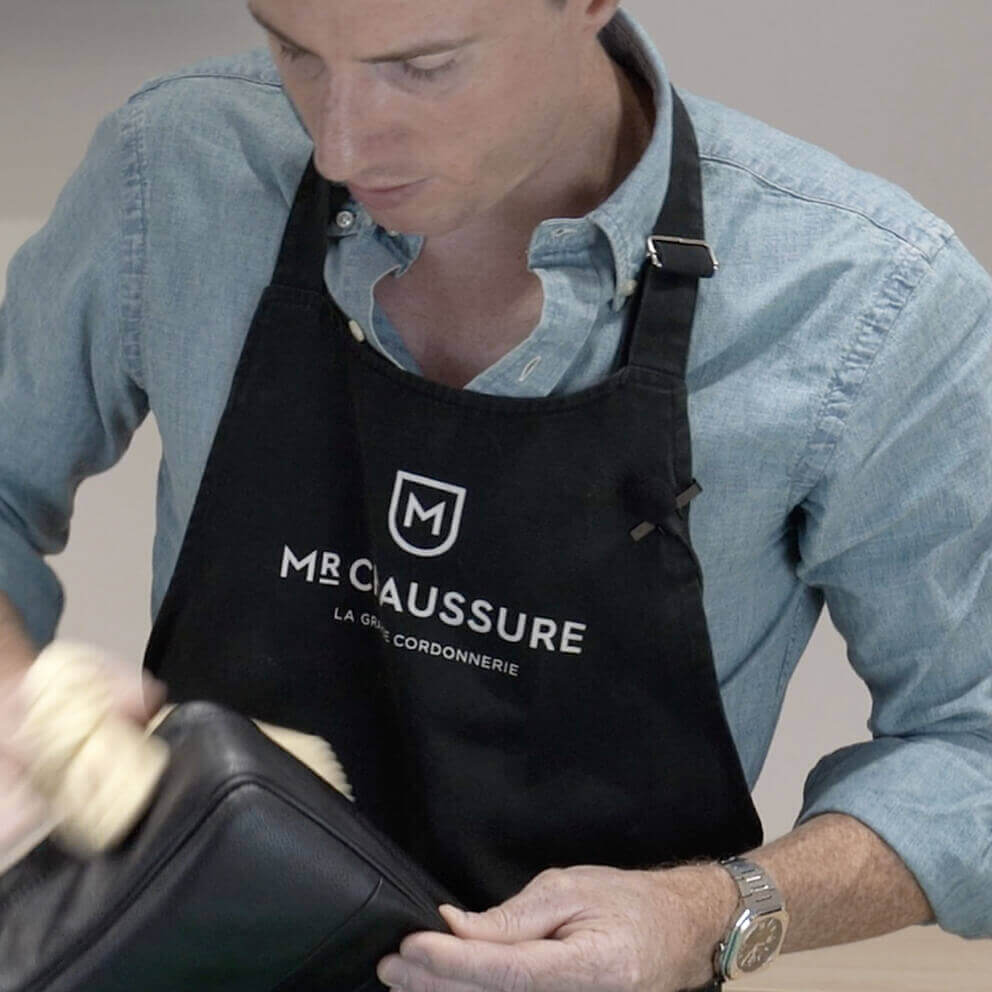 2 reviews / 5 stars
The rating for this product is 5 out of 5 stars.
We collected nearly 2 reviews from verified buyers.
Pascal P.
Verified buyer
Oct 12 2022
Ael Q.
Verified buyer
Oct 12 2022
Perfect
Easy to use and gets into every areas of your sofas.
Details.
Find all the details for the product:
Bōme Sofa Cleaning Brush.
For more information on the use of this product you can consult the associated tutorials
Colour range :

All Colours

Category :

Shoe Brushes

Materials :

Sofa Only

Use :

Cleaner

Quick Access :

The Workers' Choice