Oiled Nubuck Cream
Helps protect and nourish your greasy nubuck. Its lanolin-rich formula provides effective protection and hydration without losing the look of greasy nubuck.
Details
This product is
Tested . Checked . Approved
You may also like.
Here are our recommendations that you may need in addition to this product to ensure optimal results.
How to use this product.
In order to use the cream in the best conditions, dust your leather beforehand with a soft cloth or chamois.

Once this is done, using a chamoisine, make small circular movements until the cream penetrates the leather well.

We advise you to polish your leather afterward using a polishing brush, thus allowing you to obtain a relevant and optimal result.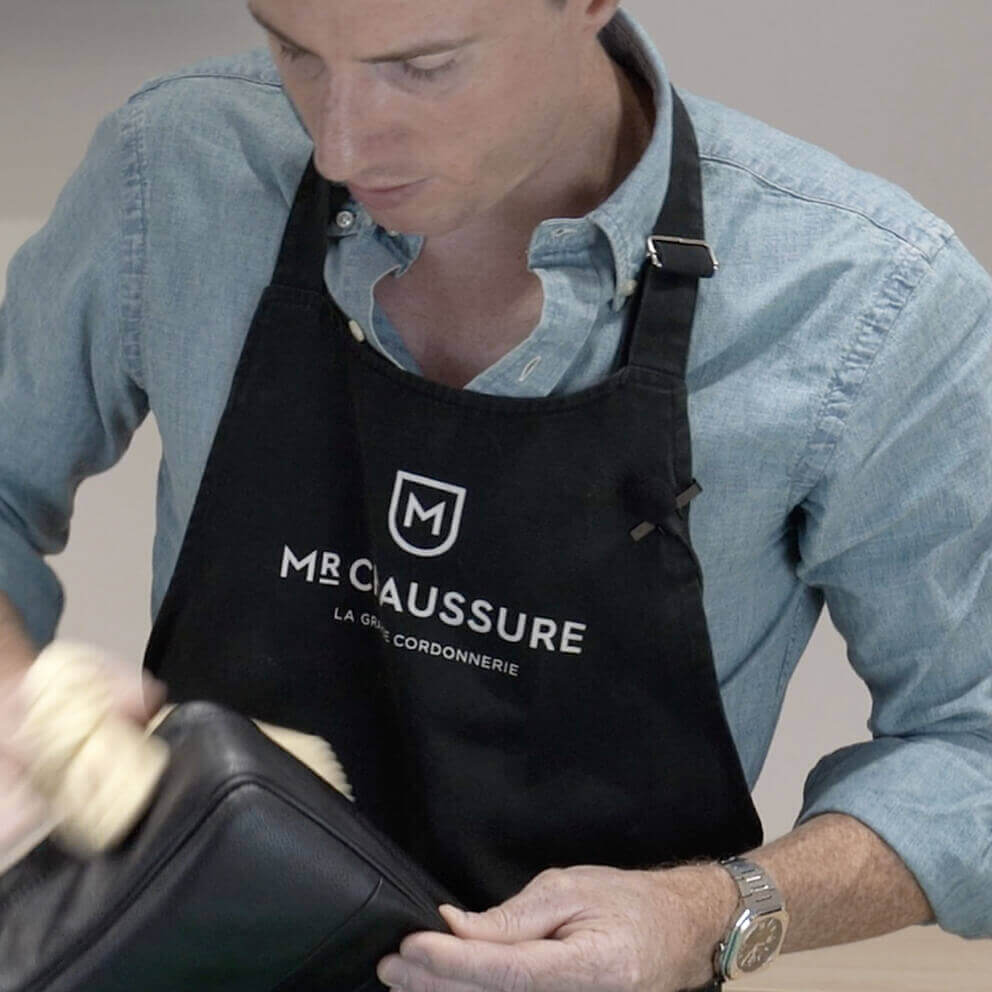 Details.
Find all the details for the product:
Oiled Nubuck Cream.
For more information on the use of this product you can consult the associated tutorials
Colour range :

All Colours

Category :

Care Products

Materials :

Oiled Leather

Volume :

50 ml

Use :

Hydrating & Recoloring

Quick Access :

The Workers' Choice

Weight :

0,145 g

Length :

6 cm

Width :

6 cm

Height :

4 cm