Saphir Plum Suede Renovator Spray
This spray protects and revives the color of your suede or nubuck. This renovator also acts as a bulwark against humidity.
Details
This product is
Tested . Checked . Approved
You may also like.
Here are our recommendations that you may need in addition to this product to ensure optimal results.
How to use this product.
Never use this product on a dirty surface, always clean your suede before using the restorer.

Spray the product about 30cm away in a ventilated room. Allow to dry for 15 minutes, then brush the suede with a crepe brush to allow the bristles to return to their normal appearance.

We advise you to finish your maintenance with a waterproofing agent in rainy weather in order to protect your suede well.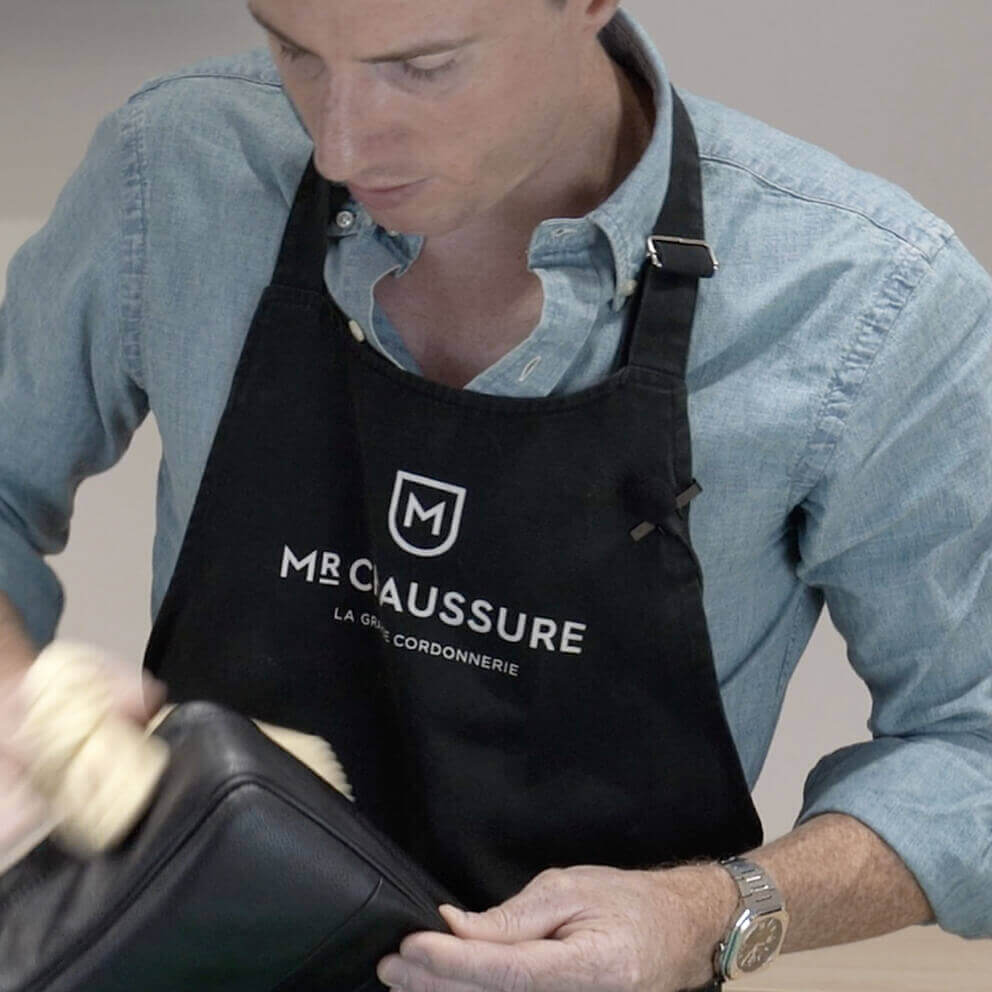 1 review / 4 stars
The rating for this product is 4 out of 5 stars.
We collected nearly 1 reviews from verified buyers.
Sarah T.
Verified buyer
London, Dec 06 2017
best renovator for suede etc
Really good product.from very good colour range. Arrived very quickly and works like a dream on old boots.
Details.
Find all the details for the product:
Saphir Plum Suede Renovator Spray.
For more information on the use of this product you can consult the associated tutorials
Colour range :

Brown / Burgundy

Category :

Care Products

Materials :

Suede & Nubuck

Type :

Spray

Volume :

200 ml

Use :

Hydrating & Recoloring