Saphir Antique Pink Suede Renovator Spray
This lightly pigmented spray revives the color of your suede or nubuck to intensify the original color. This renovator also protects by acting as a barrier against moisture.
Details
This product is
Tested . Checked . Approved
You may also like.
Here are our recommendations that you may need in addition to this product to ensure optimal results.
How to use this product.
The bottle allows for several treatments. Tested and approved in Monsieur Chaussure workshops.

Precaution for use: Place yourself in a ventilated room and also protect your work surface before starting to use the product.

Use on shoes that have been dusted with a Monsieur Chaussure scraper and thoroughly cleaned of dirt with Monsieur Chaussure cleaning spray. The purpose of the renovation spray is twofold: to nourish and to re-pigment the suede to hide the wear creases.

On a clean suede, spray the product 30 cm from the shoe and find it around it so that it is completely covered. If your pair has elastic bands, protect them with double-sided tape to avoid staining them. Make sure you spread the spray evenly and allow it to dry for 15 minutes before moving on to the next step. Brush the suede with the brass brush in both directions for a perfect finish. You can finish the care with Monsieur Chaussure waterproofing to protect it from external aggressions.

Keep your bottle in a dark and cool room.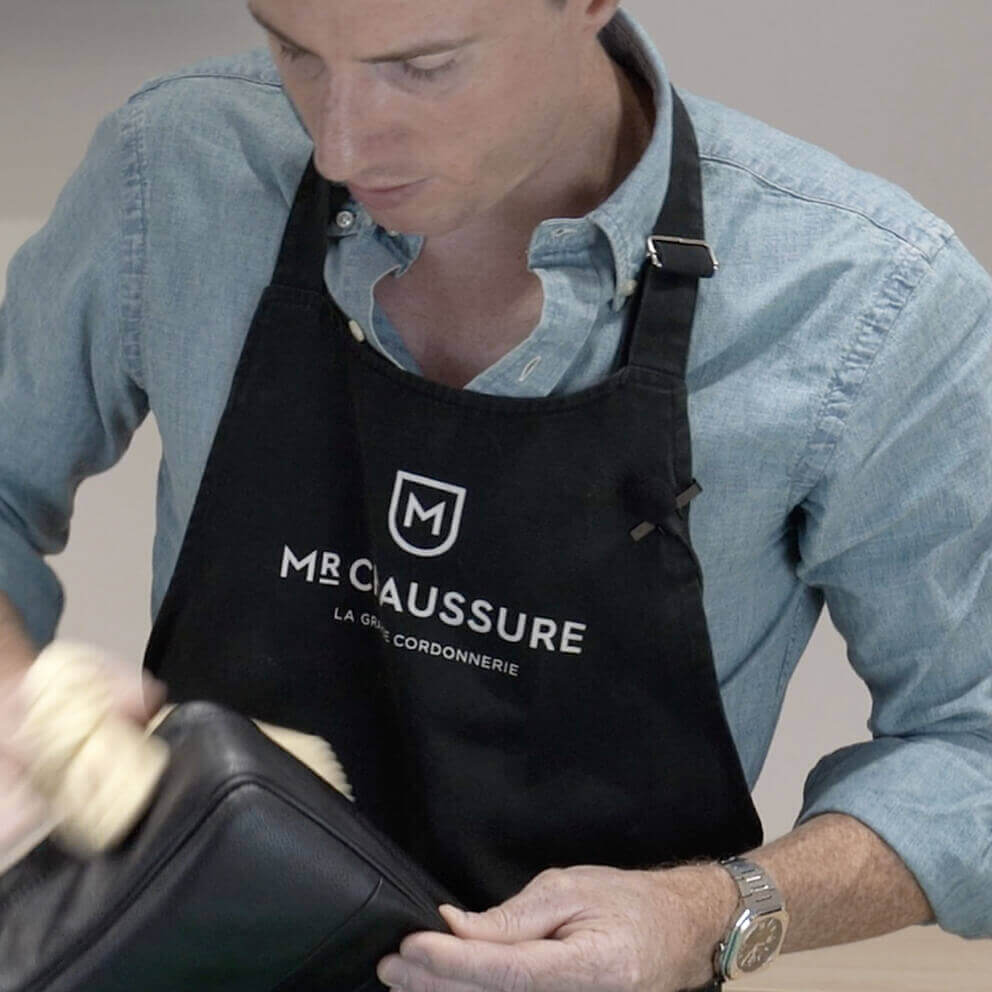 Details.
Find all the details for the product:
Saphir Antique Pink Suede Renovator Spray.
For more information on the use of this product you can consult the associated tutorials
Colour range :

Red / Orange / Pink

Category :

Care Products

Materials :

Suede & Nubuck

Type :

Spray

Volume :

200 ml

Use :

Hydrating & Recoloring

Weight :

0,175 g

Length :

5,1 cm

Width :

5,1 cm

Height :

18,7 cm