Techniques for waterproofing leather shoes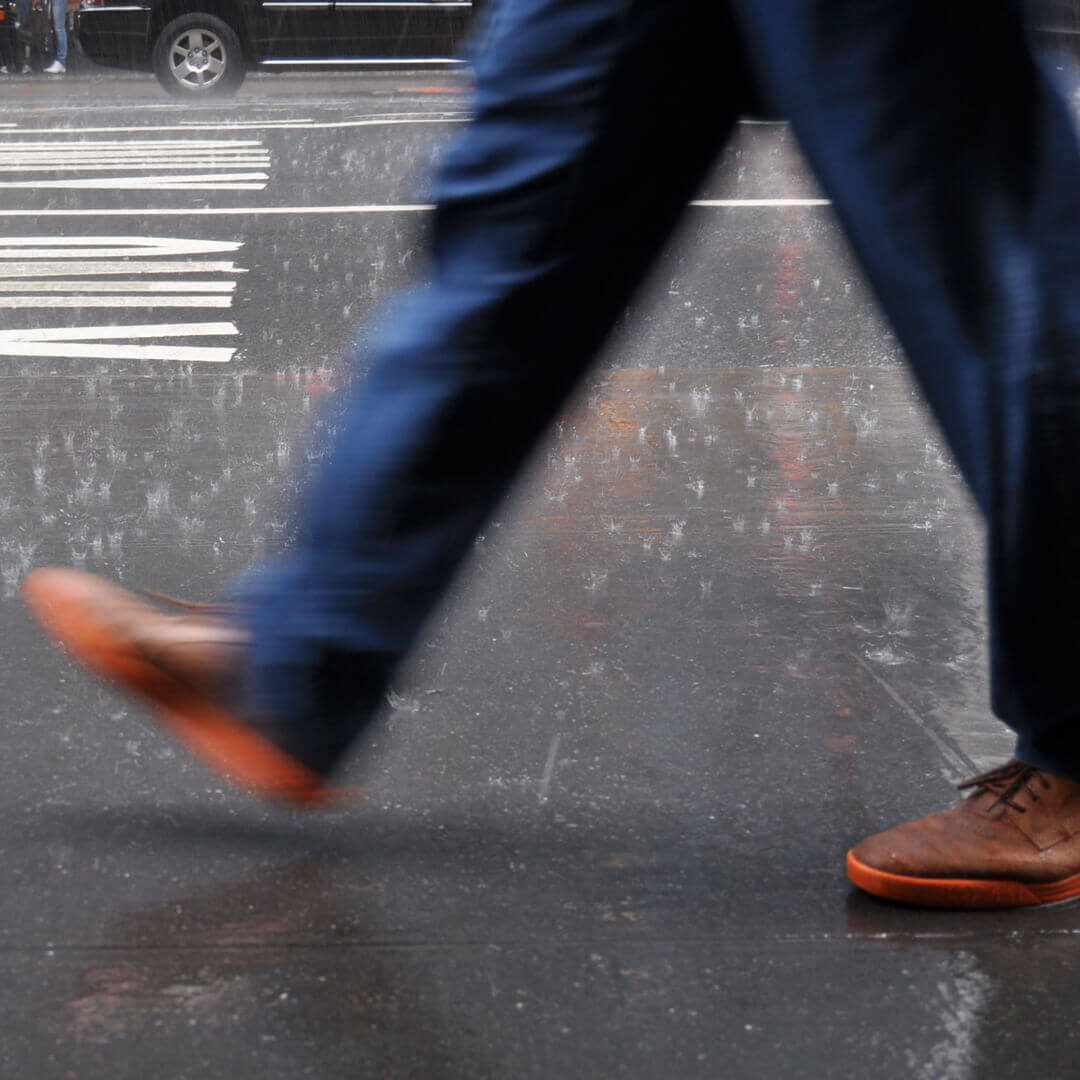 The step not to forget in winter against the elements.
Waterproofing smooth or grained leather shoes goes beyond simply protecting them from the elements. It shapes the longevity and aesthetics of your precious pair.
Return - Guides & advices
See the products used
This advice file reads in
4 min
Waterproofing leather shoes: Essential guide
Waterproofing your leather shoes is a crucial step in preserving their elegance and extending their life. We'll explore the crucial importance of protecting your shoes, especially in bad weather.

Untreated shoes can quickly lose their shine and become prone to stains. This is because rain carries dirt which, once on your leather, dirties it. In some cases, a high concentration of moisture can alter their structure.

Waterproofing your leather shoes is not just an act of preservation, but also an investment in their appearance and longevity.
Polish your leather shoes
Shine your smooth and grained leathers to waterproof them
Taking care of your pair of leather shoes in winter goes far beyond the aesthetic aspect of simple shining. It's an essential step in protecting your shoes from the vagaries of the weather. By investing in a shoe polish paste for all smooth and grained leathers, you add an invisible layer of defence against moisture.

This layer of polish paste protects against the elements by leaving a protective film on the leather. Water doesn't seep into the leather, it runs off your shoes. This effect ensures the longevity and durability of your shoes, even when exposed to the elements.

Regular use of a waterproofing product goes beyond simply preventing damp stains caused by bad weather. It prevents the appearance of mould and other fungi on the upper.
Polish your leather shoes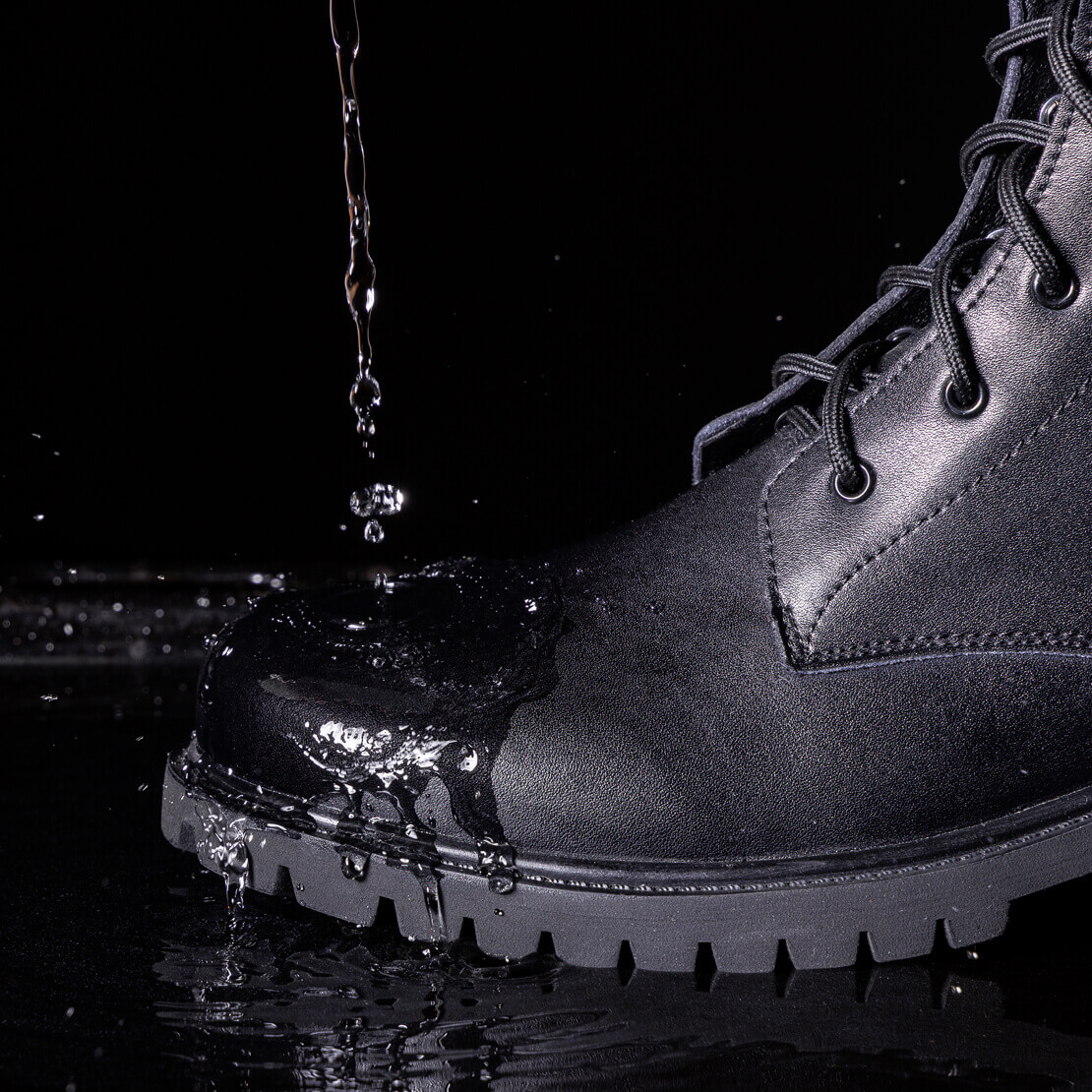 Waterproofing: shine and longevity for leather shoes
Waterproofing your leather shoes is essential for their longevity. It also makes your leather shoes shine. This not only keeps them looking like new, but also enhances their natural shine.

By caring for your shoes in this way, you not only ensure they look impeccable, but also make them more resistant to the elements. Waterproofing becomes a multifunctional gesture, combining protection and shine, for a pair of shoes that will stand the test of time with elegance.

By following these waterproofing tips, you're investing in preserving the look and durability of your leather shoes. A simple care routine can make all the difference. A care routine ensures that your shoes are ready to face all the elements that come your way.

Don't forget: waterproofing today will ensure the longevity and shine of your shoes tomorrow.

By following these tips, you can ensure complete protection for your leather shoes. Protection that ensures they stay stylish and durable in the face of winter's rigours.
Polish your leather shoes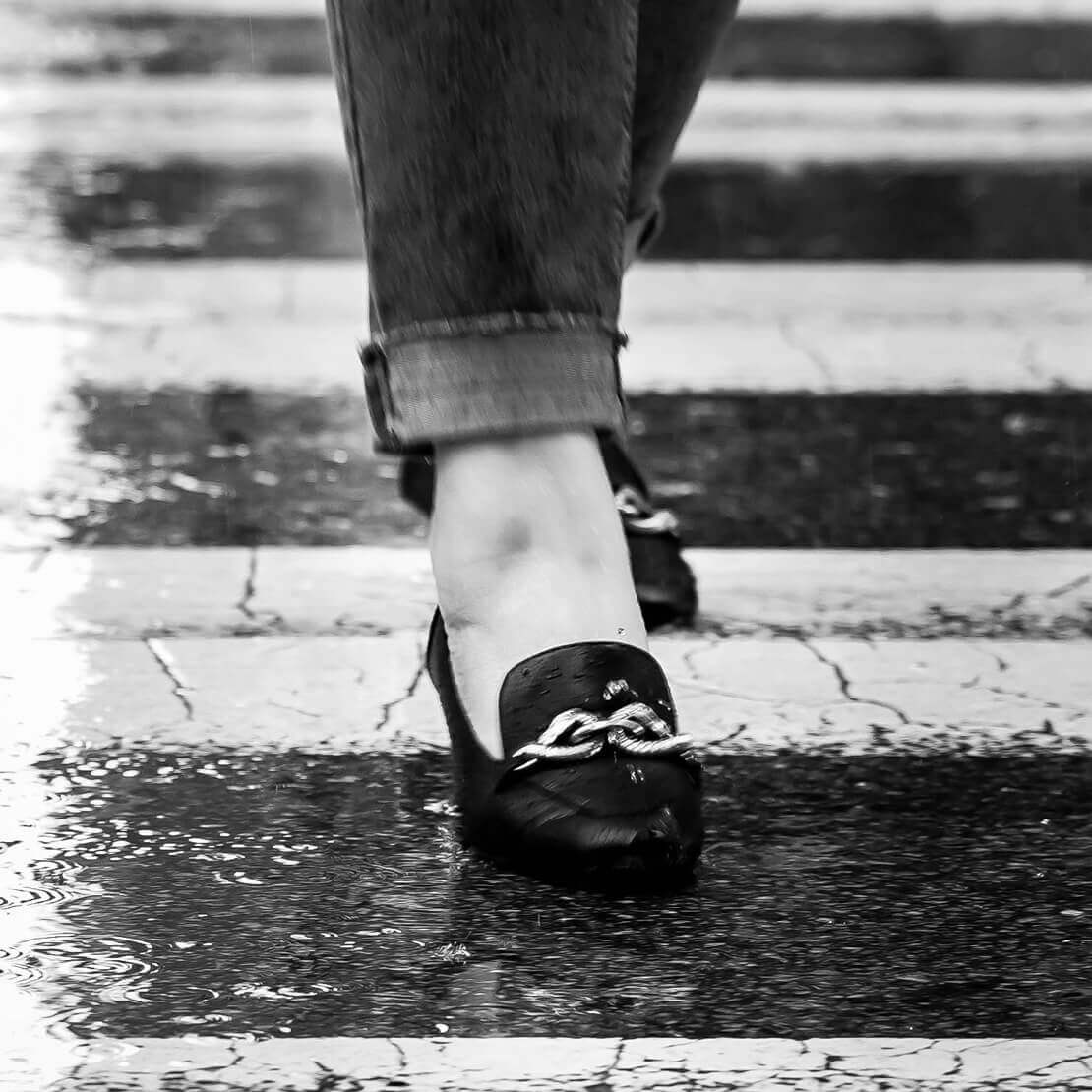 And if it's too late and my shoes are wet, what can I do?
You haven't waterproofed your leather shoes, and now they're soaking wet... We've got solutions!

When your shoes are wet, it's crucial to let them air dry naturally? Don't put a heat source in direct contact with the leather, i.e. don't try to dry them with a hairdryer for example.

You can put them close to a heat source or in a heated room on a cloth to avoid damaging your floors. You can also put them on edge to dry the soles.

The use of red cedar shoe trees is highly recommended. They will help keep leather shoes in shape, as wet leather becomes more supple. The shape of your shoes may change and creases may appear.
Cedar shoe trees therefore help to maintain the shape of your shoes while they dry.

Red cedar shoe trees also have strong absorbent properties. This means they draw moisture into your shoes. What's more, it helps your shoes to exchange evenly.

When your shoes are dry, you can carry out a full maintenance service.
Discover our shoe trees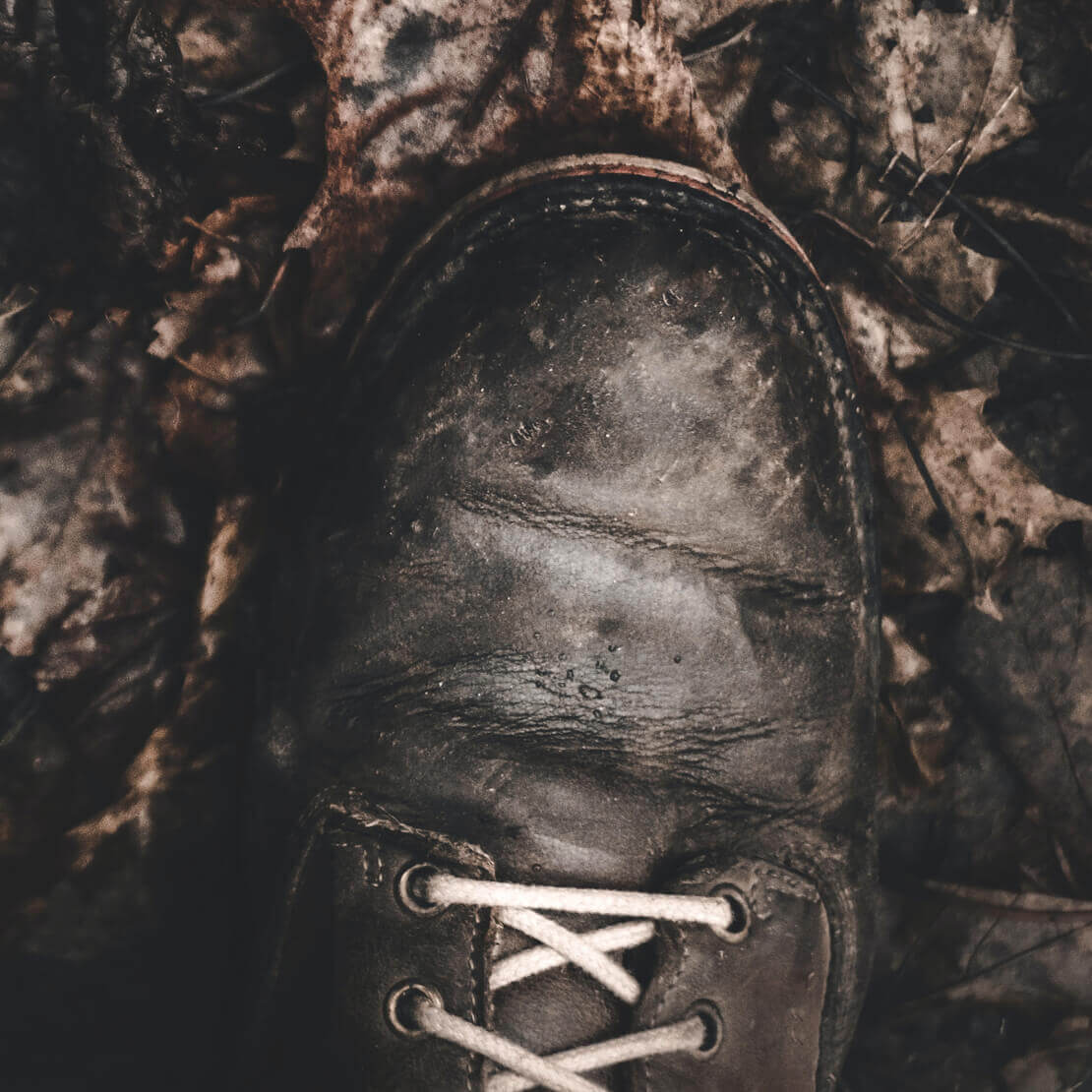 To find out more
If you're interested in this subject, read our article on waterproofing leather. This article talks about all types of leather and the rules to follow when waterproofing them.
See the article
Products used.
Our users can't live without it! Find here the essential best-sellers, recommended by our community.