Enlarge your shoes: solutions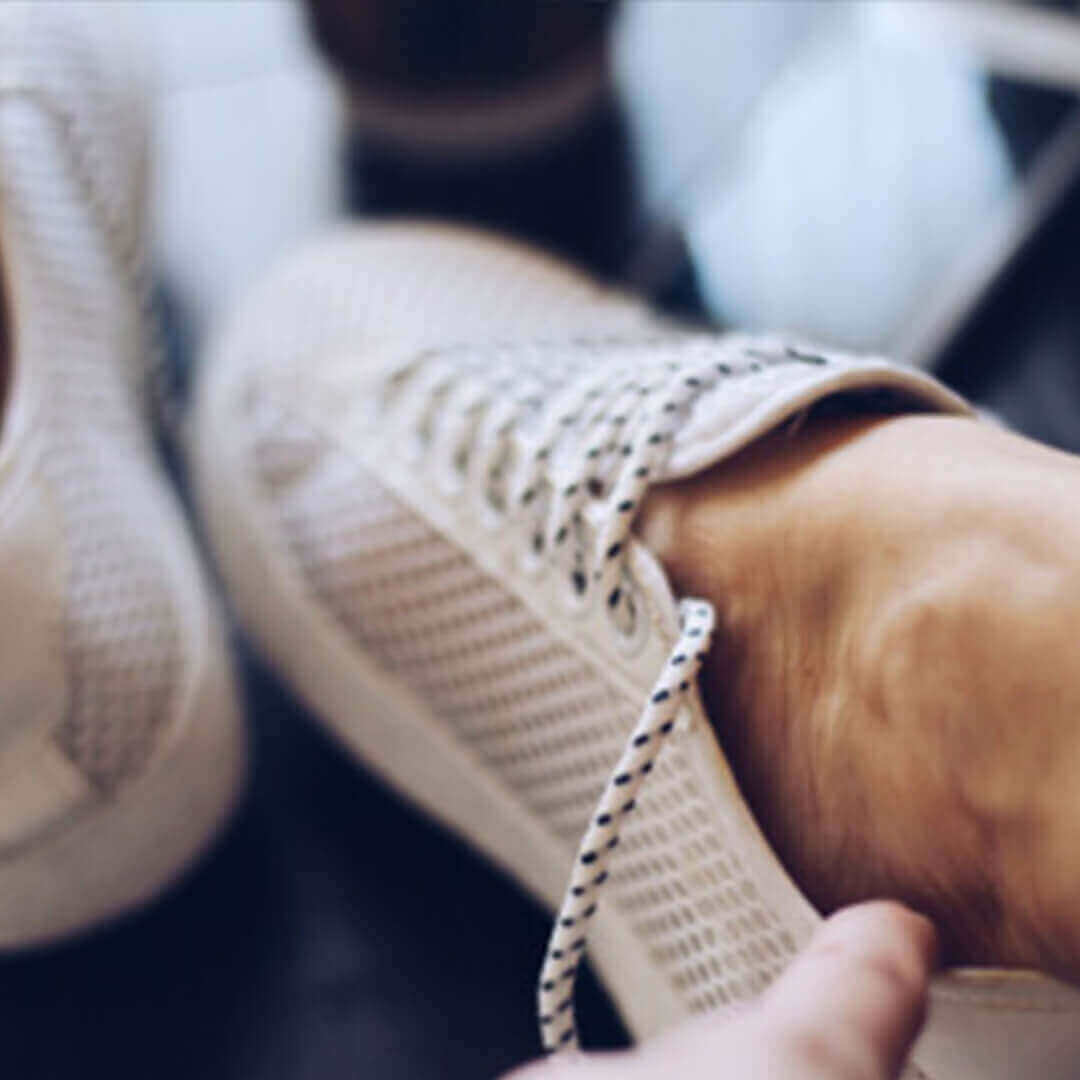 Guides & Advices
Shoes
Sneakers
Discover Monsieur Chaussure's approved solutions to enlarge your shoes without damaging them
If you bought shoes that were too small and thought they would fit over time, you may have been wrong. A few ports and blisters later, nothing has changed. Monsieur Chaussure has solutions that you can do on your own or with a professional so that you don't give up on your shoes. Note that all the solutions presented in this article are applicable to new or old shoes.
Return - Guides & advices
This advice file reads in
10min
Increase the length of your shoes
First of all, if you would like to go up a half size in length, you should know that this is unfortunately not possible. This means that your shoe is too short for the length of your foot. This is structural, it comes from the fitting of the shoe and the size. There is no solution to relieve your discomfort.

You can, however, give it to a loved one rather than leave it in your wardrobe.
Increase the width of your shoes
Now, if you are in the situation where you want to loosen your shoes to improve your comfort, there are several solutions to help you. You will gain up to half a size in width. Please note: the solutions presented here are for leather shoes only.

Before applying the methods presented, be sure to care for your shoes. Leather can become dry and brittle. They should be cleaned and moisturised to restore suppleness and increase the effectiveness of the proposed solutions.
Discover the lesson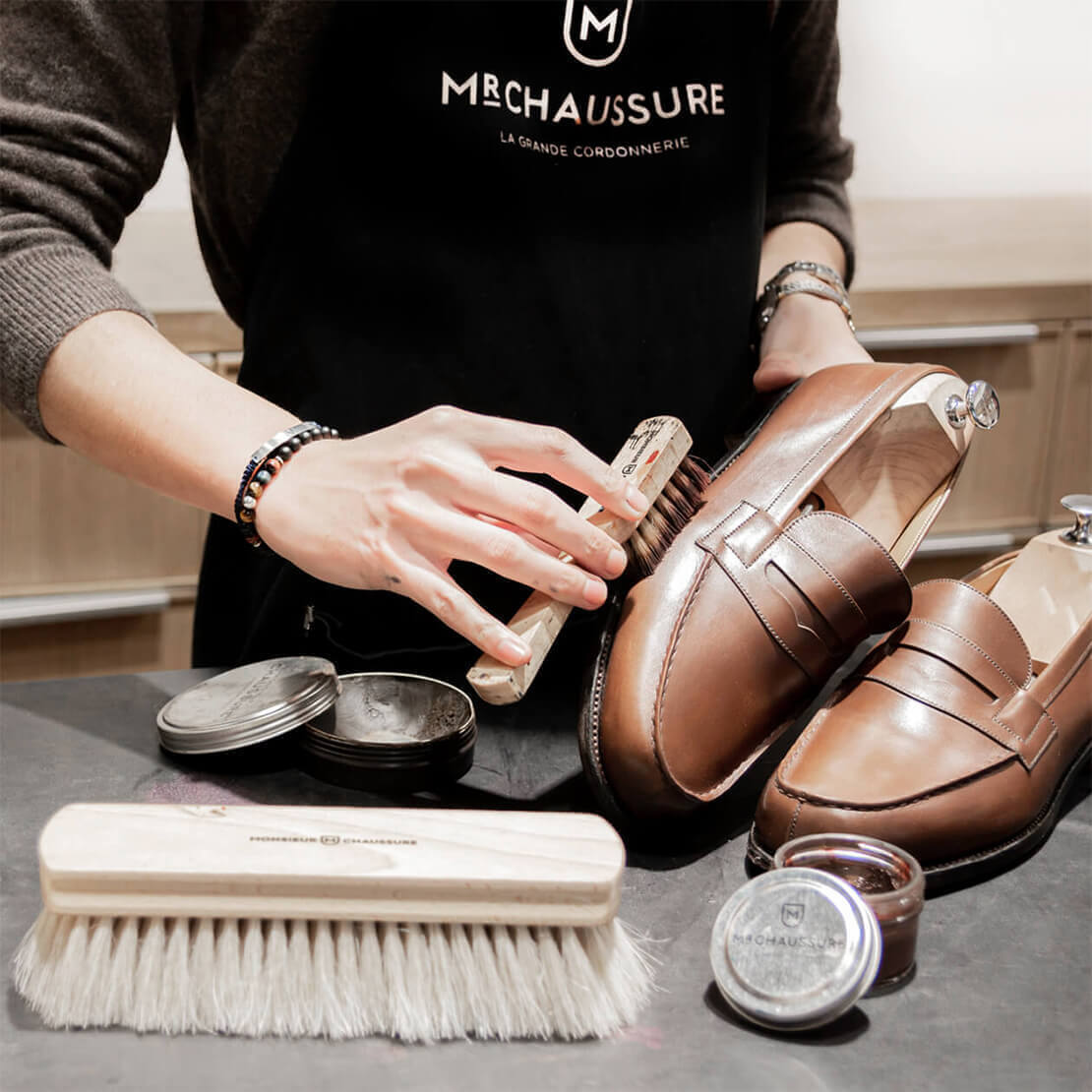 Method 1: Wear your shoes
Let's start with the simplest method, wear your shoes. Here time is your best ally. It takes time for the material, the counter, the hard toe and the trim of your shoes to adapt to your gait.

Monsieur Chaussure's advice: wear your shoes at home with thick socks. Thick socks will accentuate the shape of your feet and force the leather to adapt to them.

Apply this advice for a few days, if there is no change, try our other solutions.
Method 2: Apply a leather softener
Moving on to a slightly more intense solution for your shoes, use a leather softener. This method should be used if you have noticed localized pressure when wearing. The leather softener with your feet can act locally to relax the material. It will work without damaging the appearance or colour of your shoes.

How do you do it?

- Put in a large, airy room.
- Cover your work area.
- Shake the can before use.
- Spray generously on the outside and inside of the area to be expanded and only on the area. You can soak or even wet your shoes without any risk to your shoes.
- Apply directly after your feet.
- Walk around your home for a few minutes to reshape the shoes.

The product applied will put the leather in a "mood", i.e. make it malleable for a few moments. During this time, the shoe will be able to adapt to the shape of your foot and you will be able to increase your walking comfort.

After a few minutes, you should feel the first effects. You should feel the comfort of walking instantly. If the discomfort persists after the first use, we advise you to repeat the action for a few days.

Which fabric softener should I choose for my shoes? There are several brands, depending on your budget and your needs. You can find a selection of the best products on our website.
See products
Method 3: Reshape with a shoe stretcher
Let us now turn to the third and final method, deforming the shoe with a forcing last. Before going into detail, we should point out that it is not possible to completely change the shape of a shoe.

Before we begin, Monsieur Chaussure warns you about using the lasts. We do not recommend the use of the lasts alone, as they can tear the leather or damage the hard toe of your shoe. This device will work the leather particularly hard than the above mentioned solutions. If used incorrectly, the forcing form can break the fibre. To avoid this risk, we will prepare the shoe fibre with a softener. As explained earlier in the article, this product will help to deform the shoe without the risk of breaking it.

How do you do it?

- Carry out a maintenance on your shoes.
- Spray the softener on the inside and outside of your shoe.
- Install the lasts to be forced into place.
- Start turning the mechanism. As you turn the mechanism, you begin to pull apart the parts of the last and work the material of your shoe.
- Spray your shoe again and leave the last in place for a few days.

If the discomfort persists after using the last, you can repeat the procedure. Please note that this is a last resort to relax your shoes.
Discover our product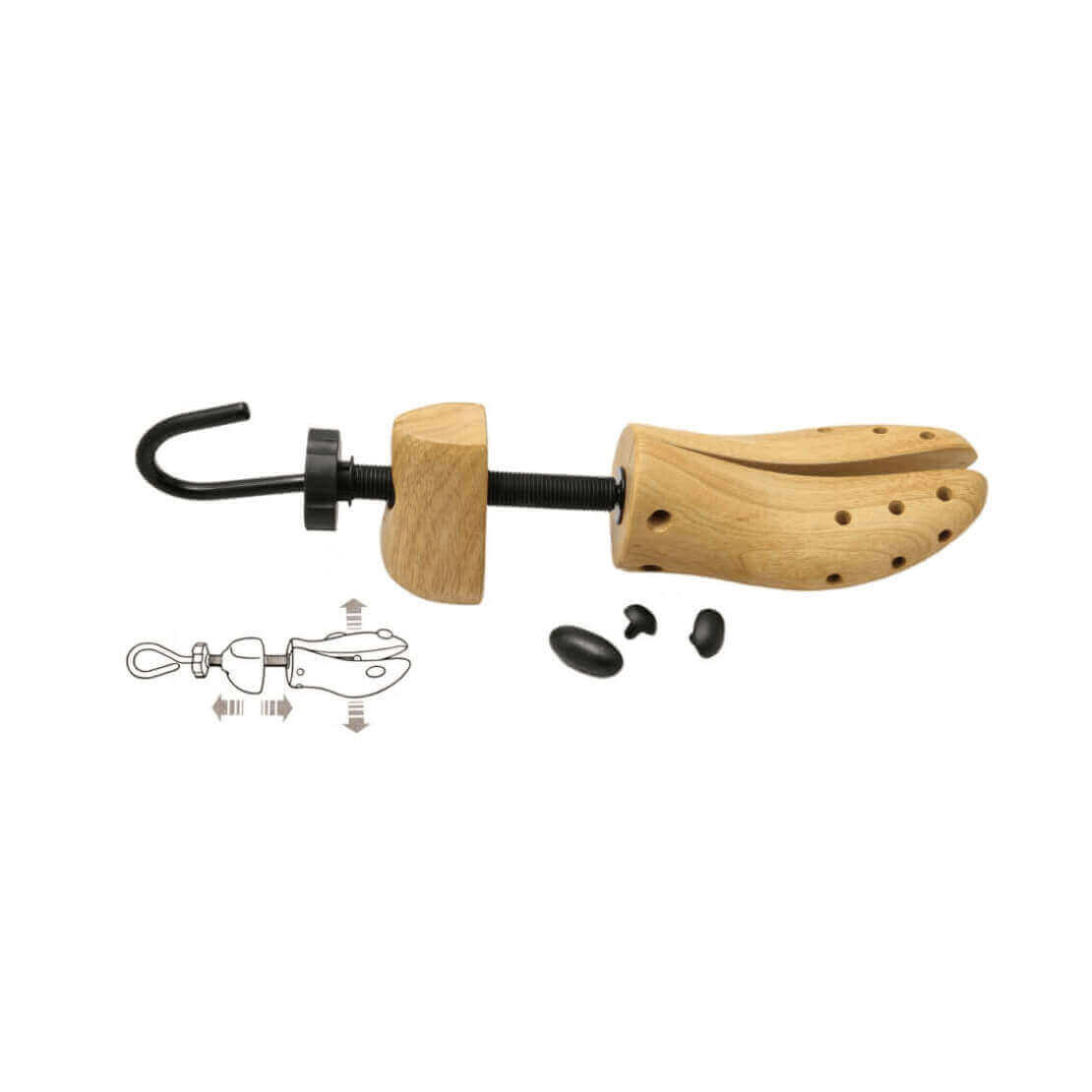 What is the difference with using a softener alone?
The press-on last widens your shoes evenly. There is a risk with this type of widening, as your shoes may become too big in some unnecessary places. In contrast to the above-mentioned method where you use your feet and their rough edges.

This way the shoe is made to fit your feet and their particularities.
Buy a shoe stretcher
Call on professional
If you do not want to do this alone for fear of damaging your shoes, you can call in a cobbler. Your shoemaker will be able to incite on a precise place at your request.
Order the service
Is it possible to relax synthetic shoes?
Unfortunately, there is no solution for this type of shoe.

To relax them, whether they are plastic or canvas materials, the fibres are more fragile. They are, therefore, more likely to crack prematurely if forced to change shape.

It is essential to choose the right size when buying non-leather shoes, as it is not possible to do anything about it after purchase.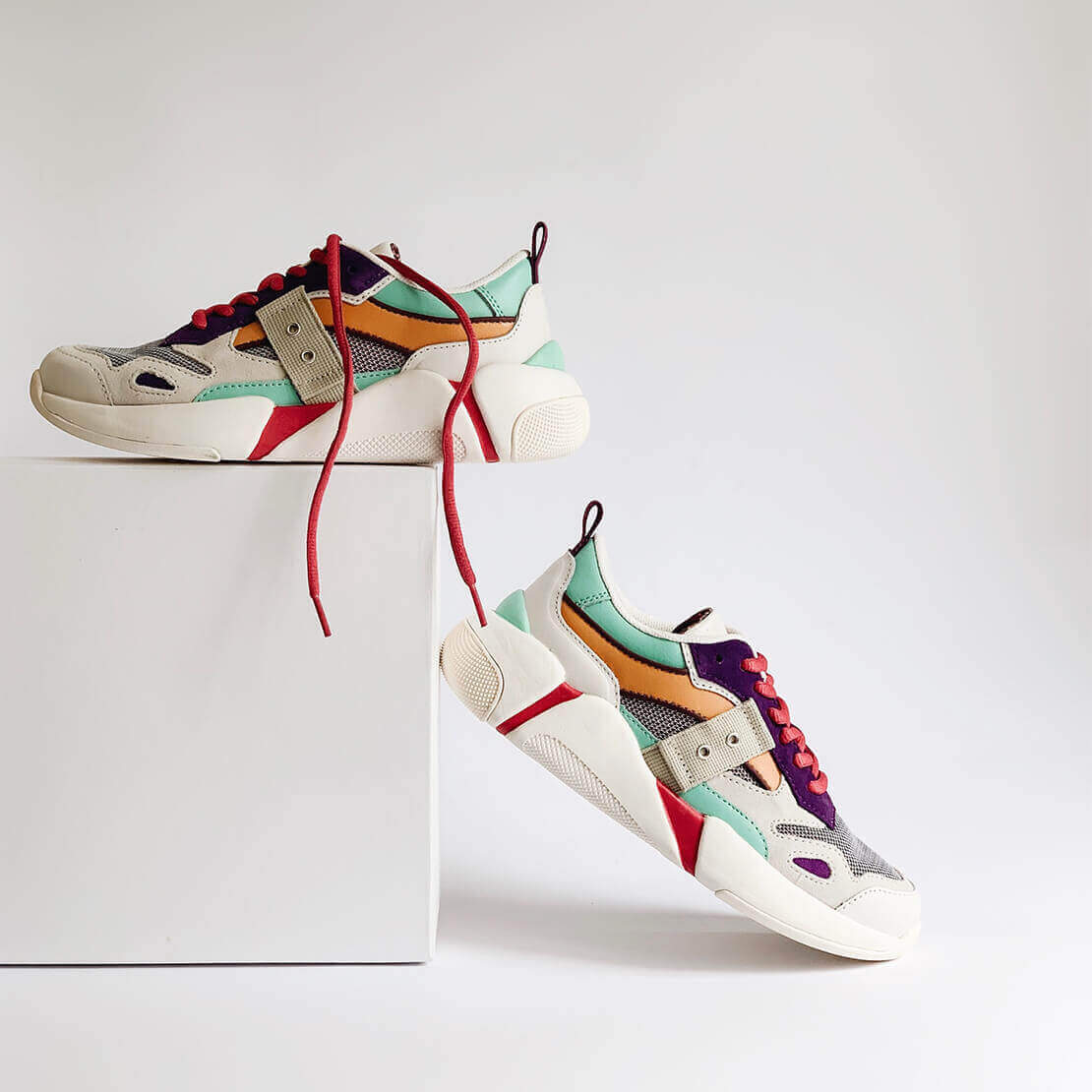 What not to do to make your shoes bigger!
We've talked about good practices, now let's talk about what not to do! Here, we discuss the grandmotherly recipes to ban from your practices. Solutions such as the following list:

- Put a peeled potato inside your shoes.
- Put your shoes in the freezer with a bag or bottle of water inside.

These practices are not recommended by Monsieur Chaussure, as you have no control over the result. If you use water or newspaper to deform the leather, your shoes may not look like the ones you bought. And that would be a shame.

If you have any doubts about your shoes to improve your walking comfort, ask a shoemaker he will always be able to give you good advice.
Contact us