Lesson of elegance and style in the countryside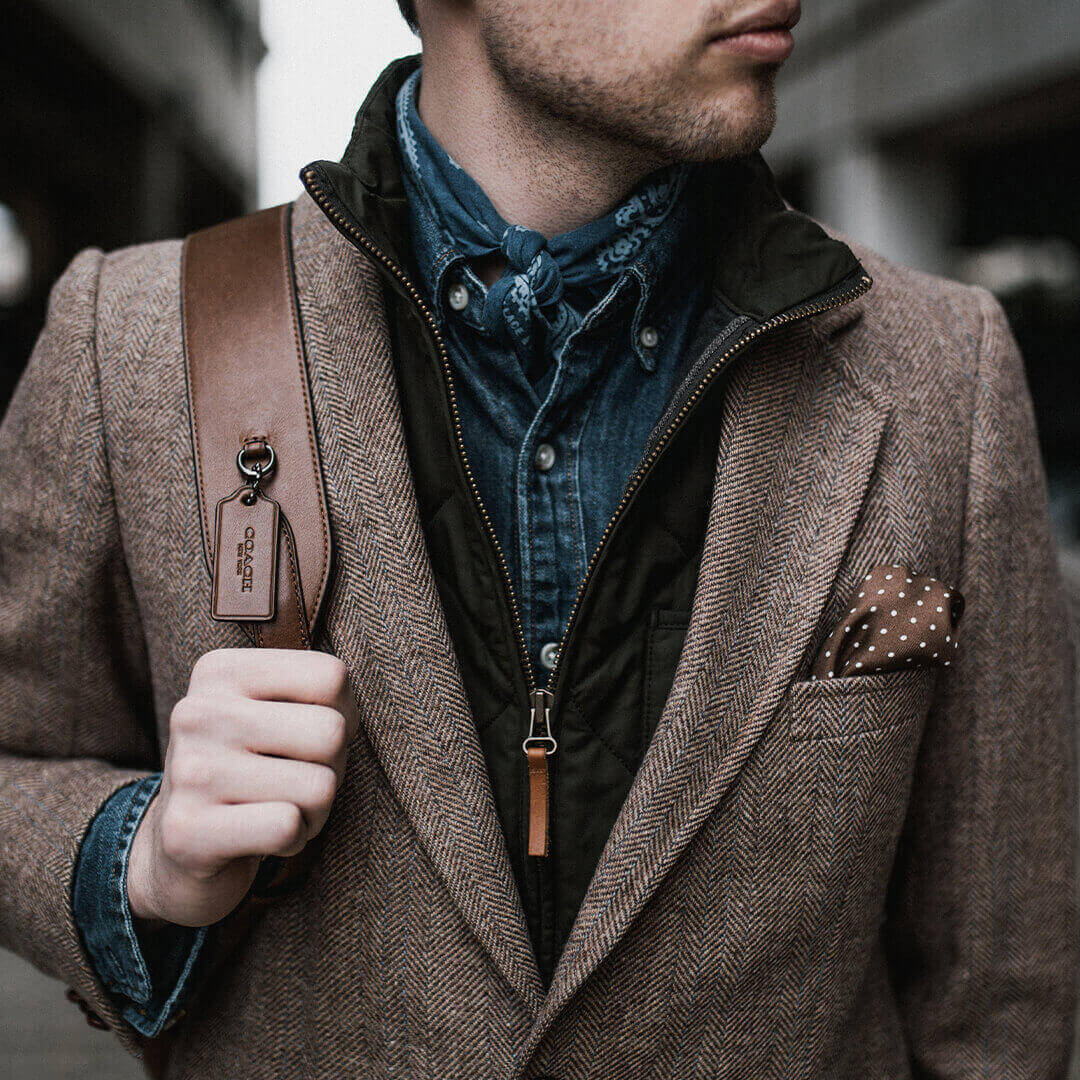 The All Saints' Day holidays are often synonymous with country holidays! And many of you take advantage of this first break since the start of the school year to escape for a few days and breathe the healing and invigorating air of the countryside.
But there's no question of losing your style, packing for a country exile requires a bit of organisation and above all a few key pieces not to be forgotten. Here is a selection of the essentials to take with you to the French countryside, according to your style, for a perfectly mastered dress code!
Return - Decodings
This advice file reads in
5min
Urban casual
For this bucolic week of decompression and evacuation of urban stress, we're going for a casual look but with a touch of style.

A shawl collar cardigan will warmly dress up a shirt that is not at all formal with its two-tone medium check. Downstairs, you'll opt for selvedge jeans worn with a leather braided belt, more casual than a smooth belt. On your feet, there's nothing better than a pair of Red Wing combat boots, whose support and foot protection are ideal for a Sunday hike.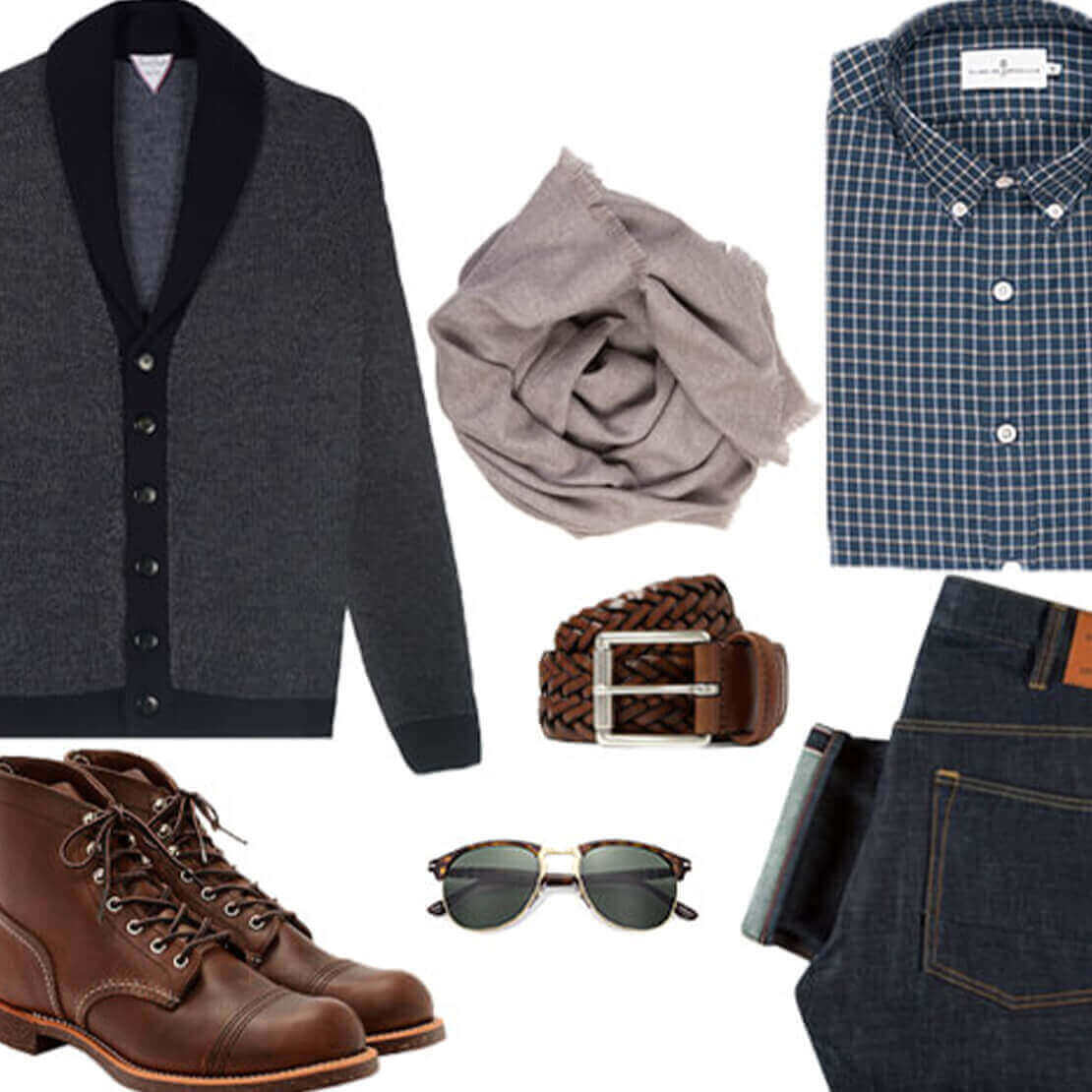 The gentleman farmer
A lover of nature but also of masculine elegance, the gentleman farmer dresses in timeless classics that are always chic but never at the expense of comfort.

The tweed jacket is the strong, structuring piece of the silhouette. It is worn with a twisted wool jumper reminiscent of Irish knitwear and corduroy trousers whose warmth and comfort are appreciated. As for accessories, we opt for a smooth leather belt with a discreet buckle and a pair of lambskin gloves that we match with high brogues, these robust boots that will allow you to walk on dirt roads while keeping your feet warm and dry. A pair of burgundy knee-highs punctuates your outfit and emphasises your walk for impeccable style.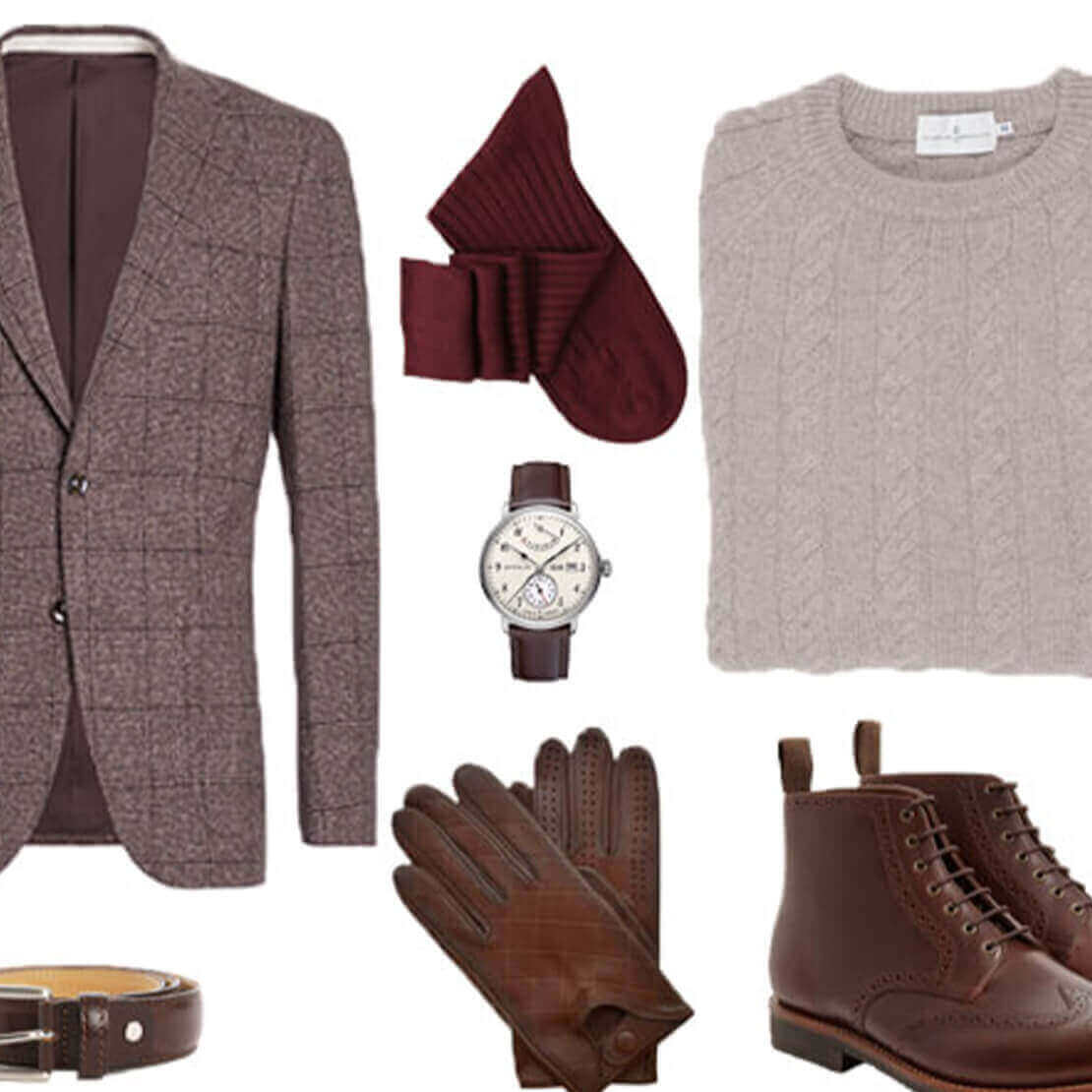 The fancy hunter
For a natural and chic look that also offers the possibility of going out in all weathers, we opt for a waxed parka, the unconditional Barbour in this case, which remains the most functional and utilitarian garment for travelling through the countryside. The cotton shirt, resistant by nature, also goes in this direction. And what about the shoes?

A pair of classic Dubarry boots to spend the day in the fields and for the end of the day a pair of double-buckle boots like this De Lauré Olivier model that give character to your outfit.
Shoe care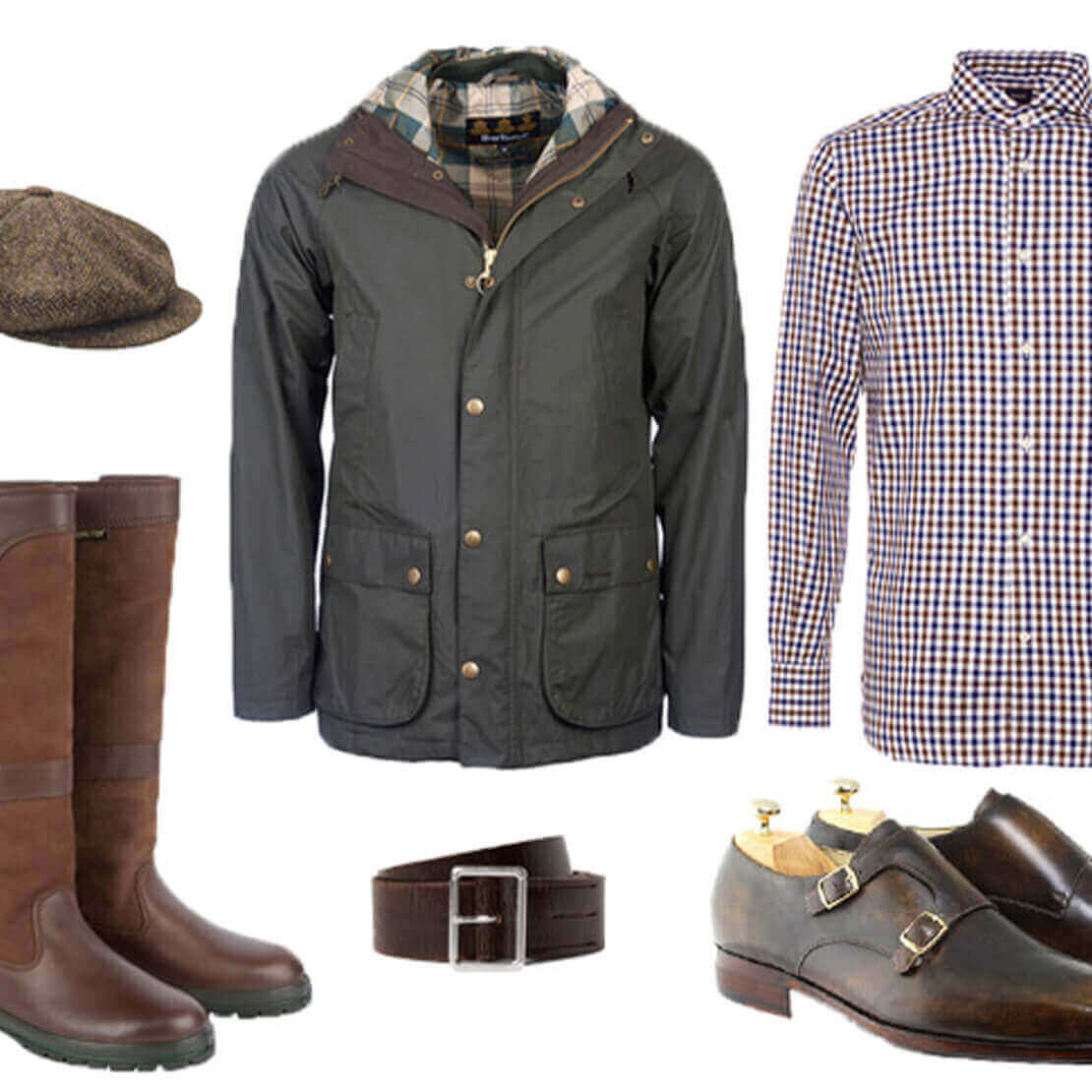 A final word
Finally, after this week in the great outdoors, don't forget to look after your greasy leathers that have been battered by the rain and cold, and refer to the dedicated shoe shine lesson to find your shoes in perfect condition for your next trip to the countryside!
How to polish shoes