Monsieur Chaussure's Selection for Father's Day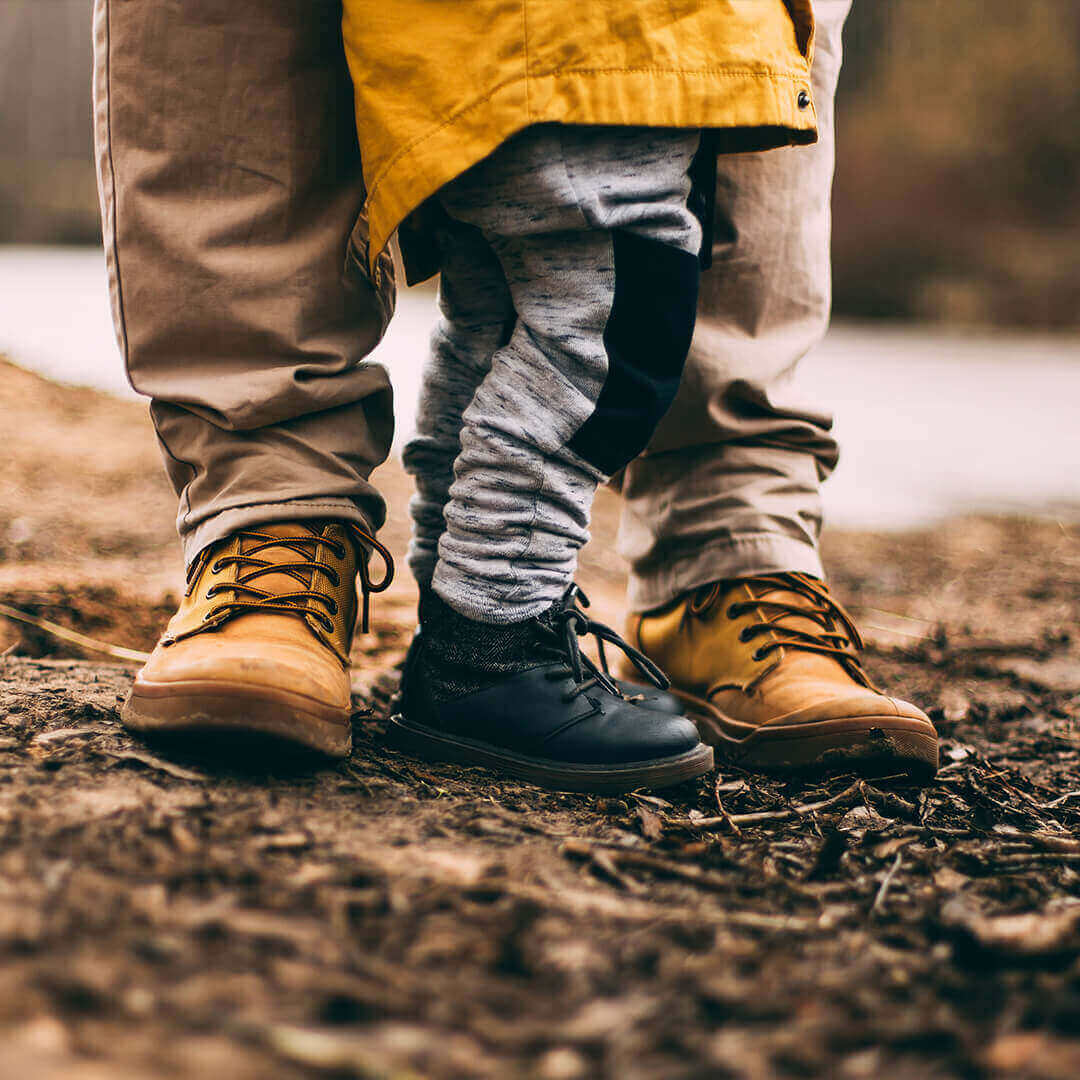 Father's Day will take place on June 19 and you are still at an impasse?
Since Father's Day is around the corner, Monsieur Chaussure has picked some gift ideas with a small guide to treat your dads.
Return - The book
This advice file reads in
5min
Our kits
If your dad is an absolute beginner in the art of shoe care, or just prefers simplicity over everything else, the best gift for him would be a shoe shine travel kit.

This bag encompasses only shoeshine basics and is easy to transport. The perfect solution for a minimalist dad.
See our kits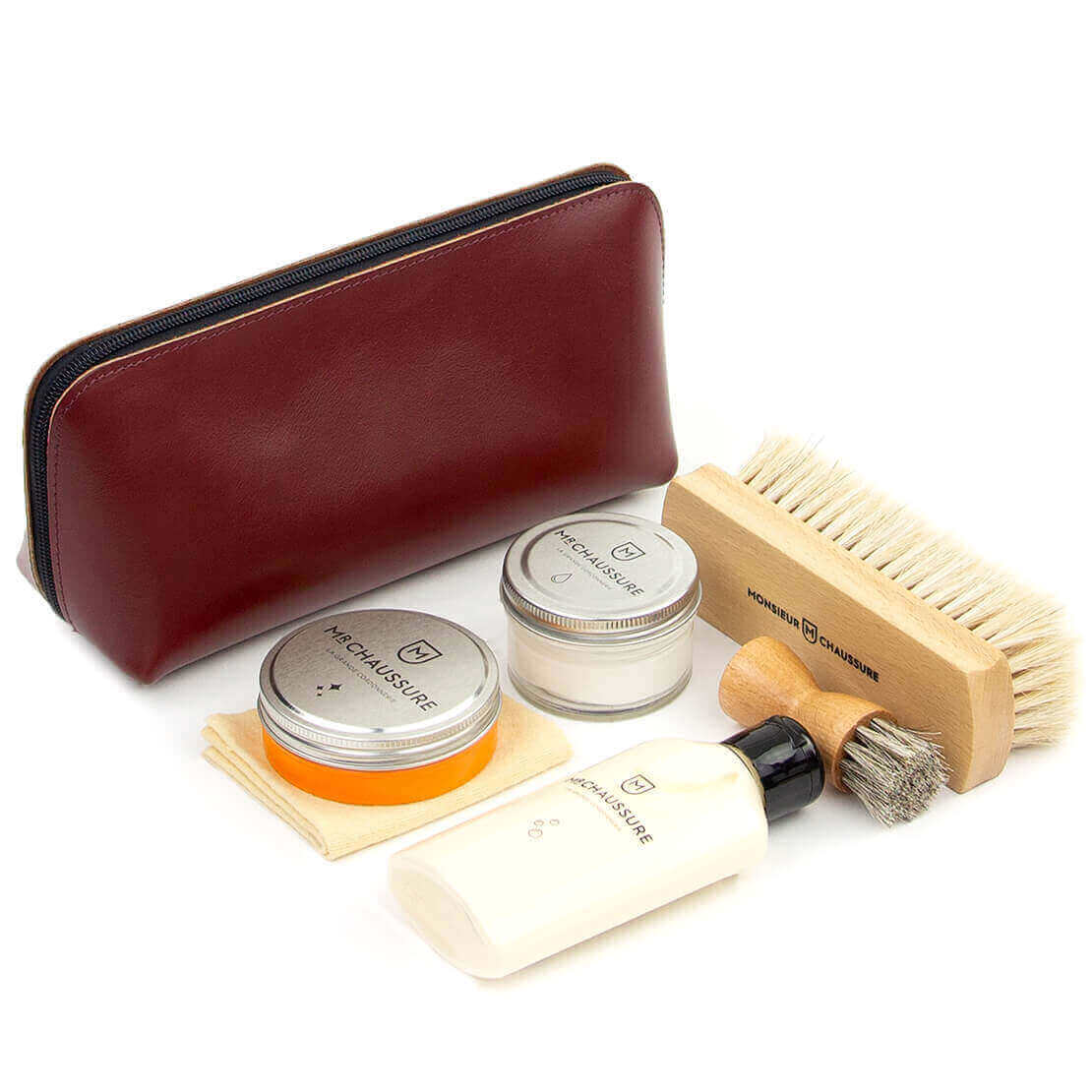 The socks
If your dad loves to feel comfort first and foremost, whether in his Oxfords or sneakers, and knows how to appreciate the warmth and cosiness of a nice and elegant pair of socks, then, the Monsieur Chaussure Basic's Lisle Socks will be perfect for this occasion.

Another reason to enjoy them is that now they are available at half price !
See our socks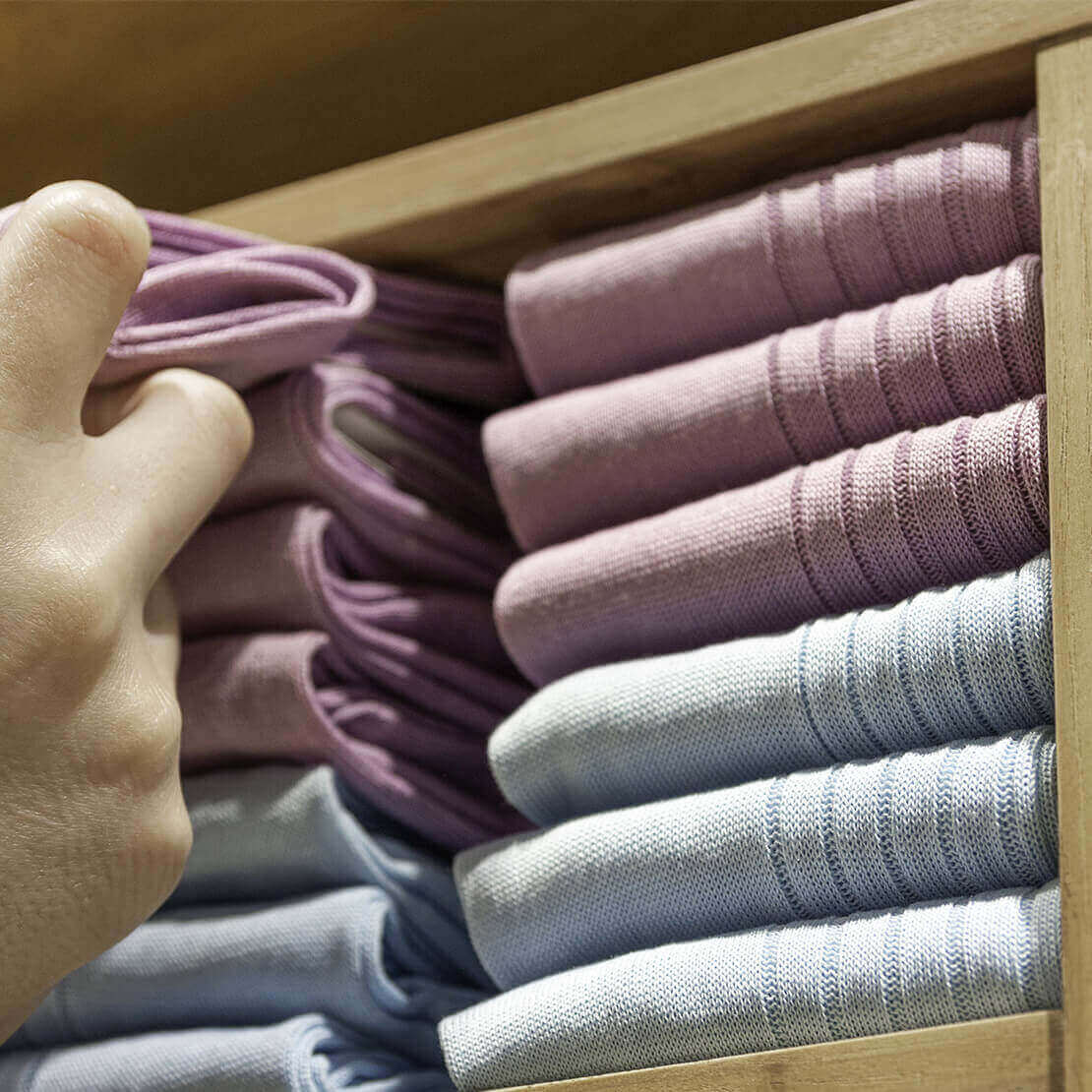 Our brushes
A dad who tends to have a neat freak obsession and spends a good amount of his time cleaning his shoes would probably appreciate our next gift idea. We recommend these few basic brushes from the Monsieur Chaussure Or collection. The selection includes four brushes that are essential for a complete shoe care routine. This can also be a great idea for a shoe brush expert.

The brush set includes a cleaning brush for dust-removal, a welt brush to clean the stitching of your shoes, a dauber brush for applying creams and polishes, and a shine brush for a brilliant shine.
See our brushes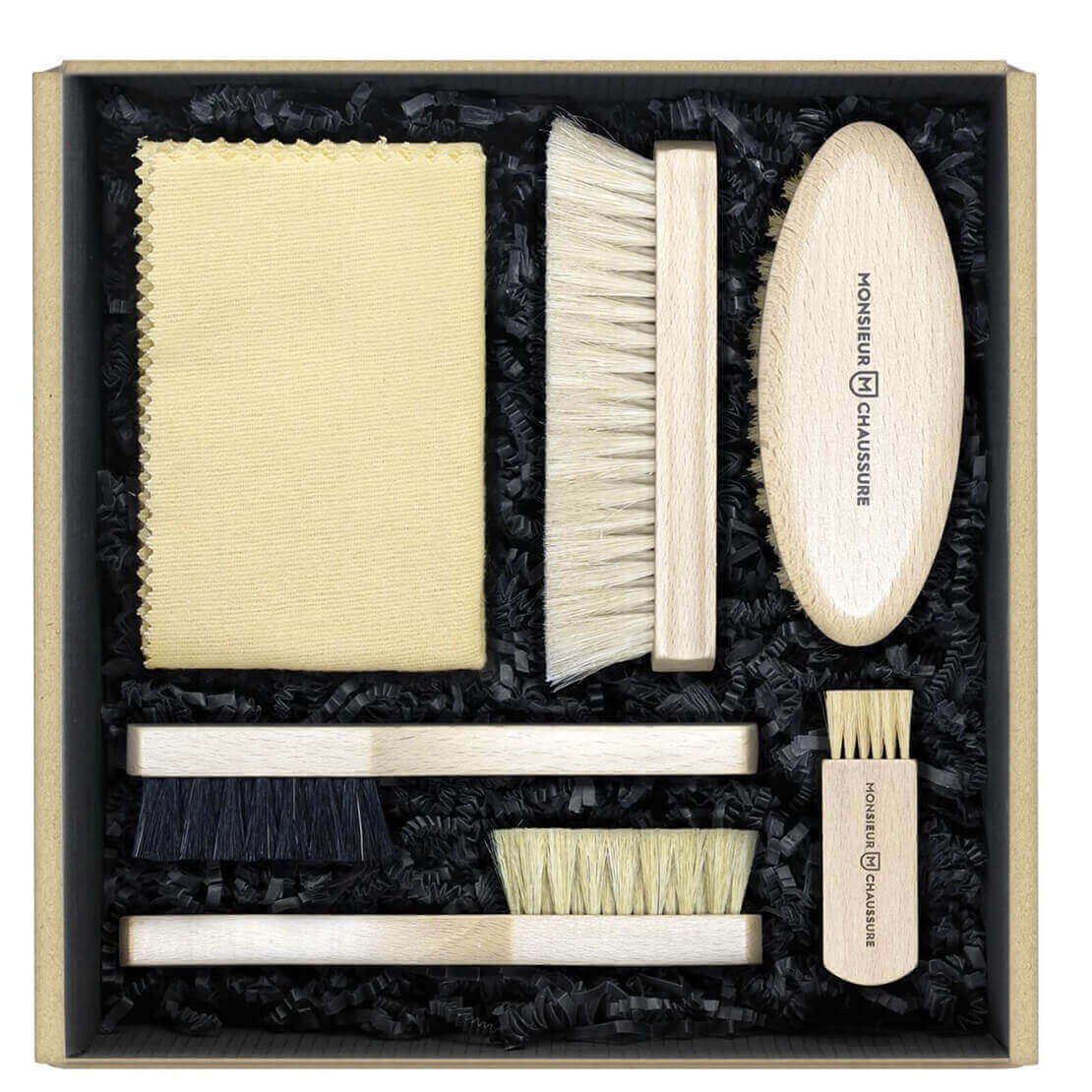 Our boxes
Finally, if you have a shoe addict dad who takes great care of his many pairs, we highly recommend this groom shoe shine kit that contains all Monsieur Chaussure's best-selling leather care accessories and products you need for a complete shoe care ritual.

A shoe passionate dad will be overjoyed.
See our boxes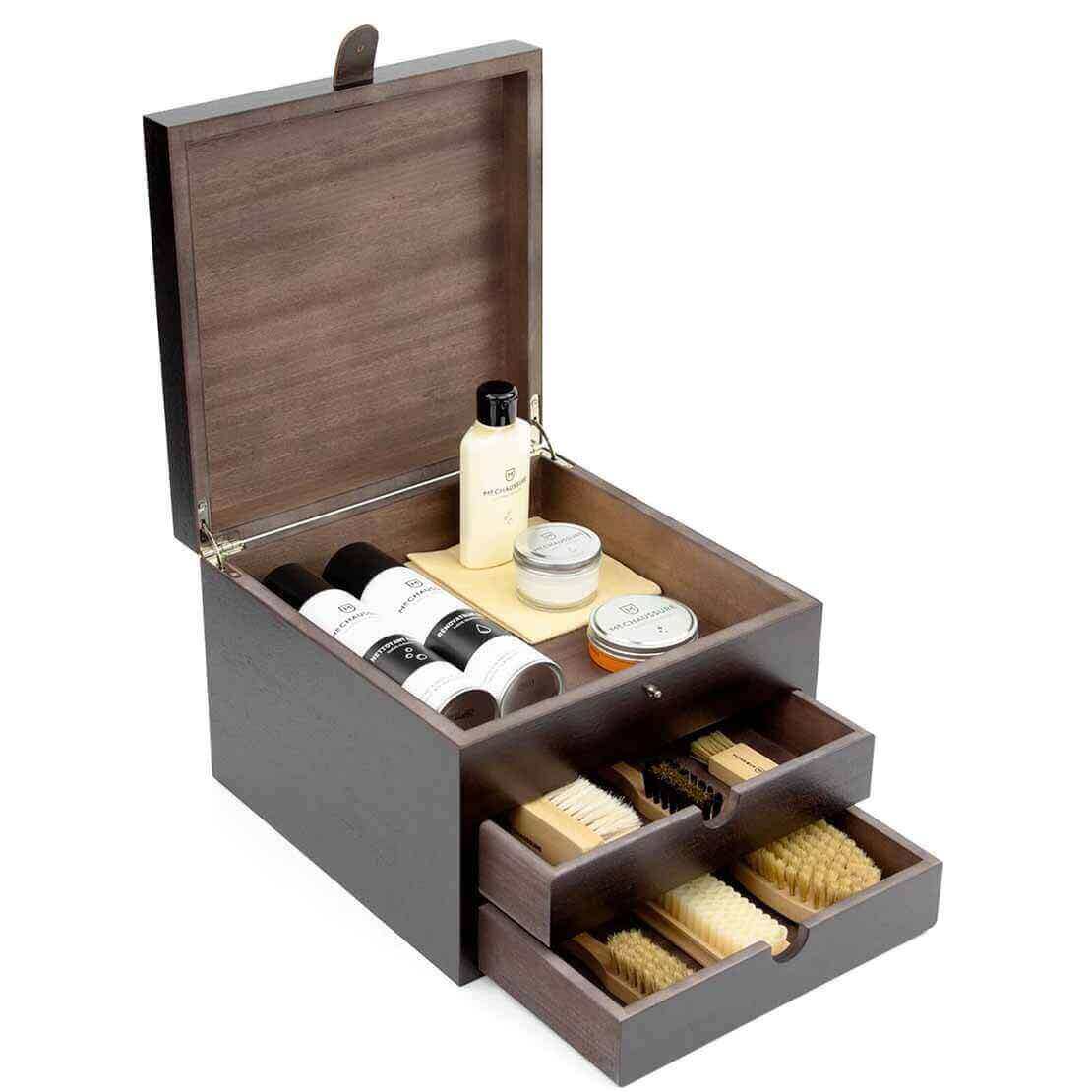 Up to you !
Monsieur Chaussure wishes you a happy Father's Day.