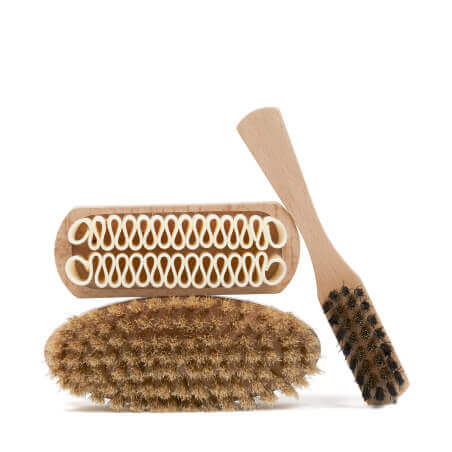  
Suede Brushes Shoe Care Kit
Kit specially designed by our workshop and composed of 3 Monsieur Chaussure brushes essential for a complete and meticulous maintenance of all your suede or nubuck shoes. All the brushes are made in a family business in the Oise department.
Details
This product is
Tested . Checked . Approved
4 products in this kit.
Kit composed by our workshops so you don't forget anything! Find here the care products and accessories that make up this kit.
How to use this kit.
The brushes are used in our workshop to maintain your suede shoes. It is composed of 3 key pieces to carry out the maintenance:

- The white Monsieur Chaussure brush to remove all the dust accumulated in the suede during wear. It can be used to shampoo suede and nubuck shoes with the special Monsieur Chaussure cleaning spray.
- The crêpe brush for dulling the suede, i.e. removing the suede marks on the tongue or heel. This brush is more aggressive than the others and must be handled with care during your maintenance. Follow the advice given by the founder of Monsieur Chaussure.
- The brass brush allows finding the original aspect of the suede, more silky and more uniform on the whole shoe. This brush is best used with Monsieur Chaussure suede renovator.

Care instructions from Monsieur Chaussure: brush the brushes together without adding water or a cleaning product to clean them.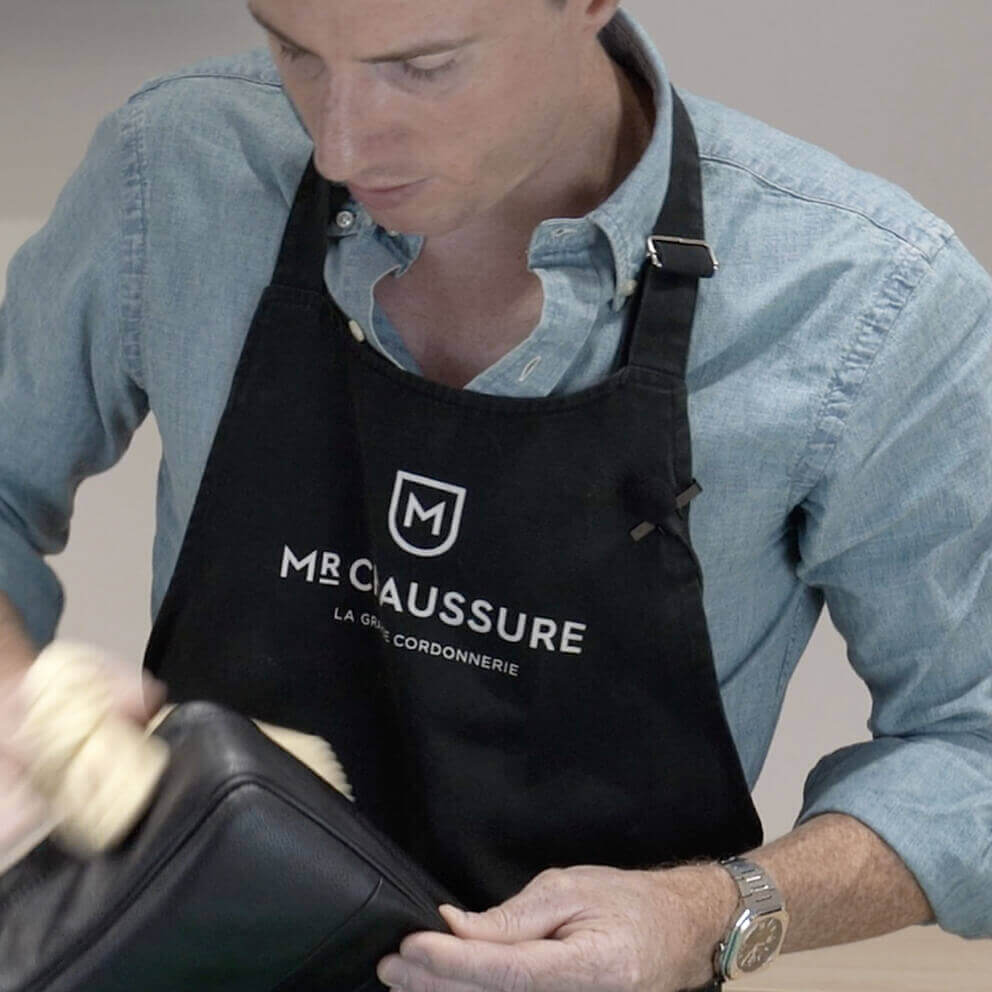 Details.
Find all the details for the product:
Suede Brushes Shoe Care Kit.
For more information on the use of this product you can consult the associated tutorials
Colour range :

All Colours

Category :

Shoe Brushes

Materials :

Suede & Nubuck

Use :

Kit / Multiple

Quick Access :

The Workers' Choice

Weight :

0,322 g

Length :

16 cm

Width :

16 cm

Height :

7 cm