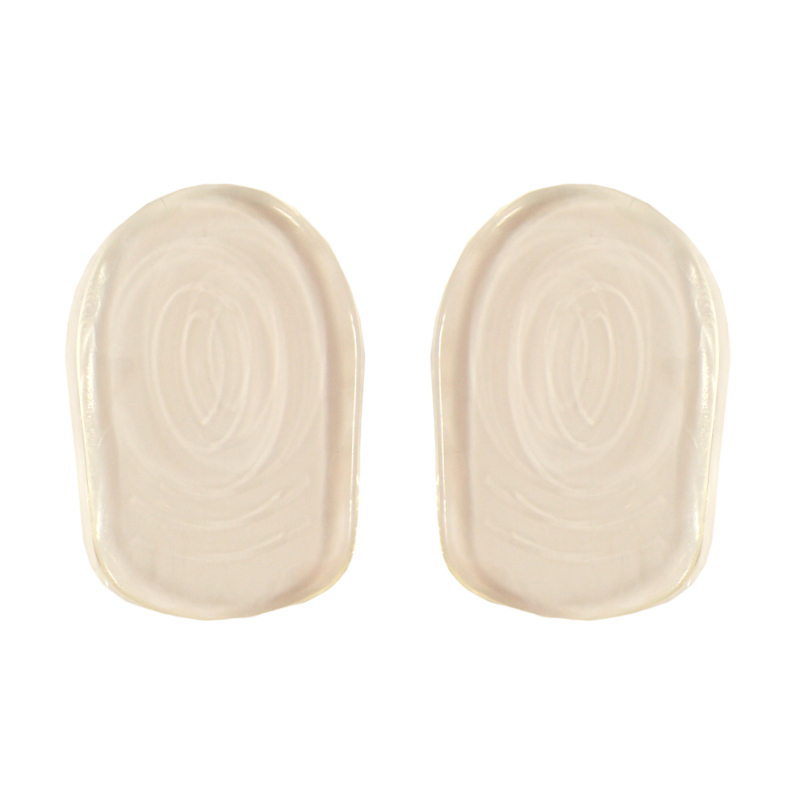 Woly Anti Shock Heel Pads
Woly
Warning: Last items in stock!
Availability date:
Free delivery starting from 100 £ purchase for UK.
Questions : at your disposal on +33 9 8080 8989
The silicone heel pads by Woly relieve back and lumbar pain and they make walking more comfortable.
The Heel Pads designed by Woly are recommended by doctors for the relief of backache, lower back pain and lumbar pain. These transparent silicone pads are designed to be discreet and they work well to absorb shock and ease the spine to prevent backache at the end of the day. They are particularly effective in preventing lower back pain as they soften the impact that walking causes in the lower back area. Their slightly angled shape is designed so that the pads are thicker at the end of the heel for optimal comfort for your feet and spine, which ultimately eases your back.
Remove the protective plastic film covering the adhesive section of your Woly Heel Pad. Stick each heel pad on the bottom of your shoes. Once they are in place, you can immediately put on your shoes. It is recommended to use the heel pads in all your shoes if your backache persists. You can use the heel pads in your walking shoes only to reduce lower back pain.
These heel pads can be washed by hand if you wish to reactivate the adhesive.
Length:
Width:
Height:
Weight:
Colour: Transparent
Material:
Quantity sold: By the pair
Country of origin:
Your Shoemaker
His Advice
Personalized advice
Similar product suggestions
Approvals
Usage advice
Related products
Order tracking