Saphir Saddle Soap
Solid soap with sponge for deep cleaning of old or very thick smooth leathers without damaging them thanks to its adapted formula.
Details
This product is
Tested . Checked . Approved
You may also like.
Here are our recommendations that you may need in addition to this product to ensure optimal results.
How to use this product.
Contains glycerine to moisturise your thick, smooth leather while cleaning it without damaging it. Does not rinse off.

Use when your leather is particularly dirty. For regular maintenance, use a cleaning milk with beeswax or carnauba wax, such as the one from Monsieur Chaussure.
On a leather that has been dusted with a scraper for smooth leather, apply the soap with a damp sponge. Gently rub the leather. Be careful: the soap does not foam. After a few passes, wring out the sponge and repeat the process, taking more soap.

Repeat the process until you have a sponge that is almost as clean as it was before. At the end of your cleaning, dry with a clean chamois and finish by applying a cream polish and a paste to nourish and shine your leather respectively. You can apply both products with a palot brush.

Store the regenerating soap away from temperature changes and humidity.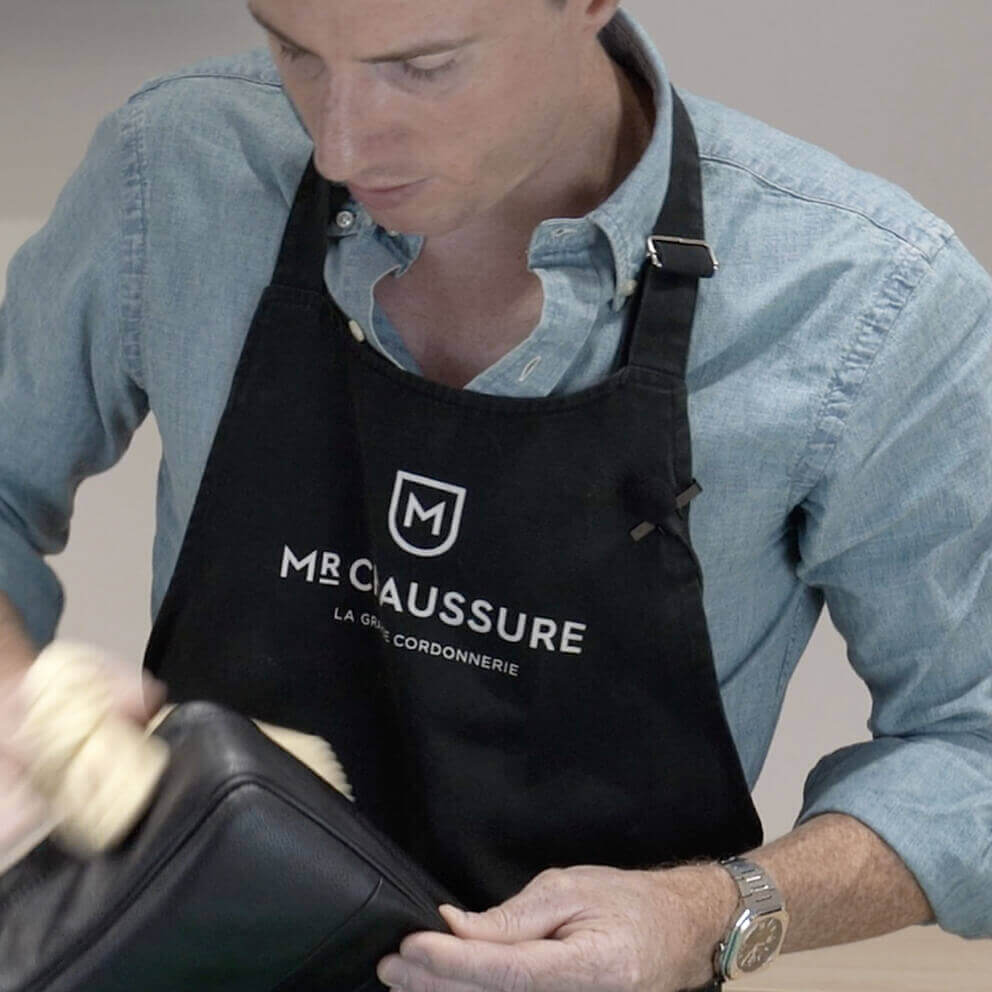 1 review / 5 stars
The rating for this product is 5 out of 5 stars.
We collected nearly 1 reviews from verified buyers.
Natasa M.
Verified buyer
LJUBLJANA, Dec 11 2022
Details.
Find all the details for the product:
Saphir Saddle Soap.
For more information on the use of this product you can consult the associated tutorials
Colour range :

All Colours

Category :

Care Products

Materials :

All Leathers

Type :

Soap

Weight :

100

Use :

Cleaner