Saphir Black Superfine Shoe Cream
Repigments and hydrates your tired and damaged leather. Its format contains enough cream to maintain your pair numbers. This product ticks all the boxes of our Monsieur Chaussure quality charter, we attest to its effectiveness.
Details
This product is
Tested . Checked . Approved
You may also like.
Here are our recommendations that you may need in addition to this product to ensure optimal results.
How to use this product.
This cream is used on leather that has been dusted and cleaned beforehand with a cleansing milk and a scraper.

Apply the cream by operating small circular movements using a chamoisine. You can, as you wish, use a palot or welt brush instead of the chamoisine. Apply the cream until your leather can no longer absorb it. Once done, wait about 30 minutes to let it dry, then run a clean cloth over the leather to absorb any shoe polish residue.

In order to refine your maintenance, we recommend that you subsequently use a shoe polish and a waterproofing agent.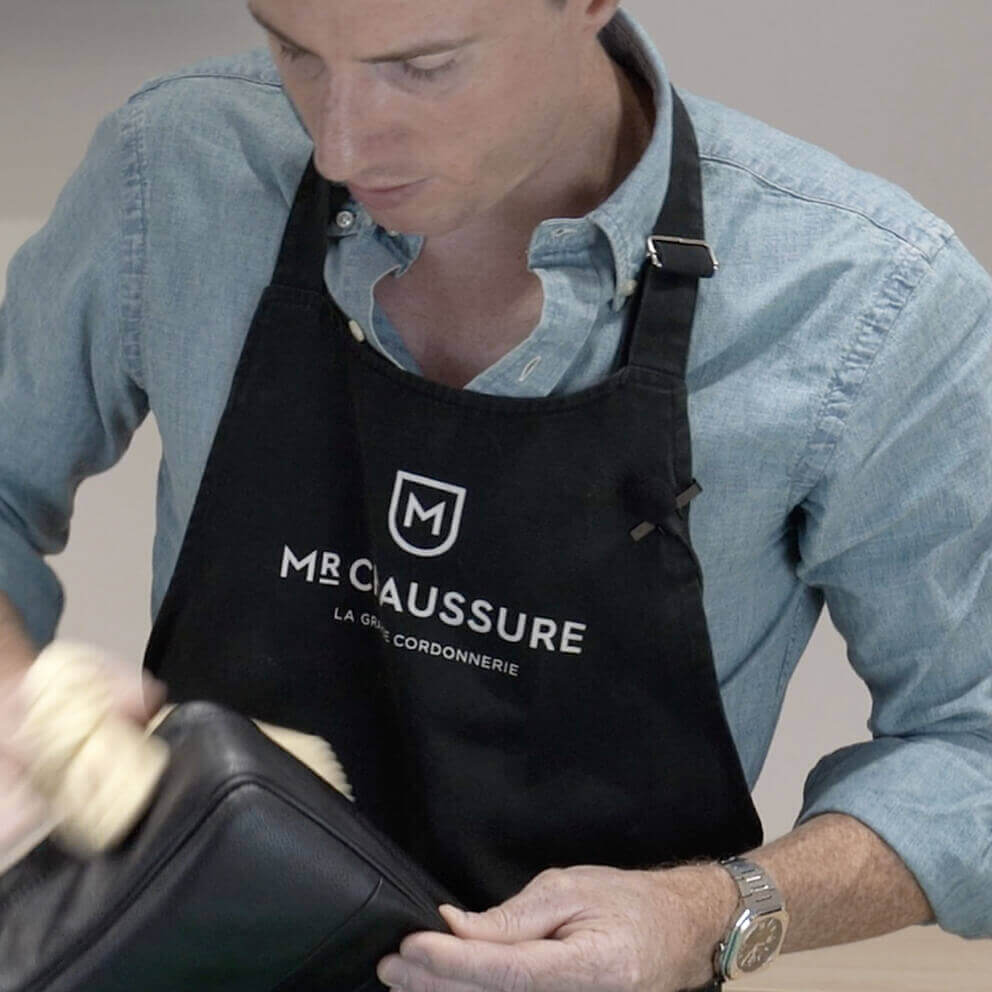 1 review / 5 stars
The rating for this product is 5 out of 5 stars.
We collected nearly 1 reviews from verified buyers.
Andrew J.
Verified buyer
Jan 25 2016
Excellent shoe polish!
The finest shoe polish on the market. Easy to apply, the result is striking. I wouldn't use anything else on my shoes. Saphir products never disappoint.
Details.
Find all the details for the product:
Saphir Black Superfine Shoe Cream.
For more information on the use of this product you can consult the associated tutorials
Colour range :

Black / Grey

Category :

Care Products

Materials :

Smooth Leather

Type :

Jar

Volume :

50 ml

Use :

Hydrating & Recoloring

Weight :

0,130 g

Length :

6,1 cm

Width :

6,1 cm

Height :

4,3 cm