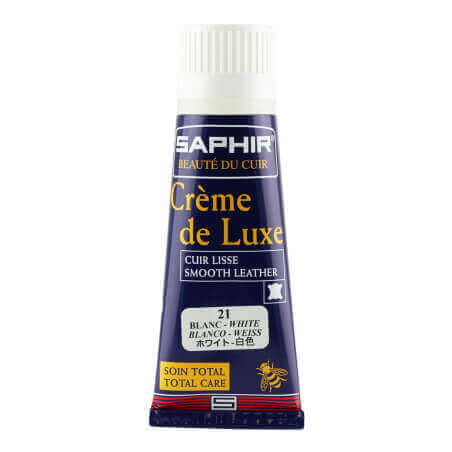  
Saphir White Deluxe Shoe Cream with Applicator Sponge
Cream shoe polish for your smooth leathers with applicator to facilitate the application of polish on the whole shoe. Available in several colours. The container allows for several touch-ups on your shoes. Complies with the coverage requirements of Monsieur Chaussure.
Details
This product is
Tested . Checked . Approved
You may also like.
Here are our recommendations that you may need in addition to this product to ensure optimal results.
How to use this product.
Simple, accessible and quick application to touch up the front of your shoe from the uncertainties of the weather.

Before starting the retouching, we advise you to brush the whole of your shoe with the Monsieur Chaussure scraper, the black one for your dark shoes and the white one for your light shoes. Using the applicator, apply a generous amount of product to the desired area. Massage the leather in a circular motion until the shoe polish is completely absorbed by the leather. Finish by polishing your shoes with a Monsieur Chaussure polishing brush or a leather polishing glove according to your preference.

Keep the product away from the sun and humidity.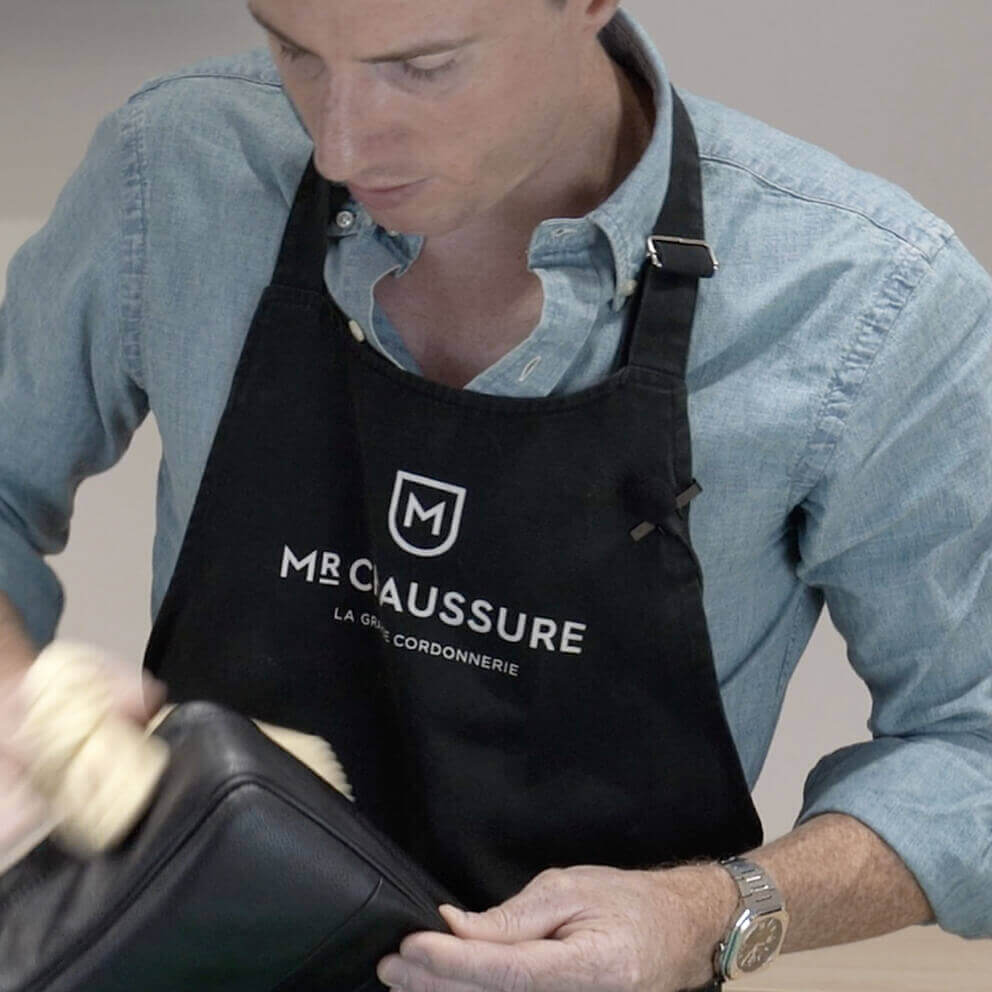 Details.
Find all the details for the product:
Saphir White Deluxe Shoe Cream with Applicator Sponge.
For more information on the use of this product you can consult the associated tutorials
Colour range :

Beige / White

Category :

Care Products

Materials :

Smooth Leather

Type :

Tube with Applicator

Volume :

75 ml

Use :

Hydrating & Recoloring