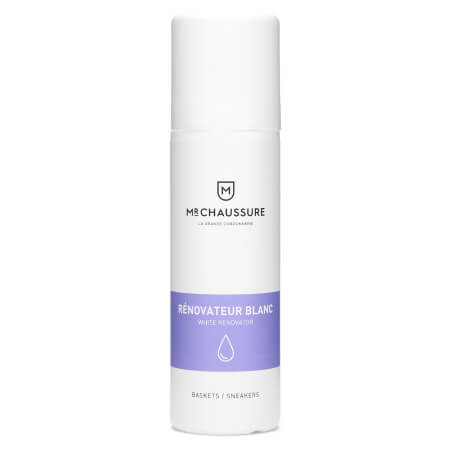  
Monsieur Chaussure Sneakers White Express Renovator
This product allows you to renovate your sneakers & white sneakers effectively thanks to its highly pigmented formula. Its applicator format makes it very easy to use. We use this product regularly during our maintenance of trainers & sneakers in the Monsieur Chaussures workshops.
Details
This product is
Tested . Checked . Approved
You may also like.
Here are our recommendations that you may need in addition to this product to ensure optimal results.
How to use this product.
Use the renovator on sneakers that have been dusted and cleaned beforehand.

Shake the bottle before each use, then apply the product evenly using the applicator tip. Let the product dry for a few minutes, then brush the leather to make it shine.

For textile sneakers, you can brush after absorption of the product.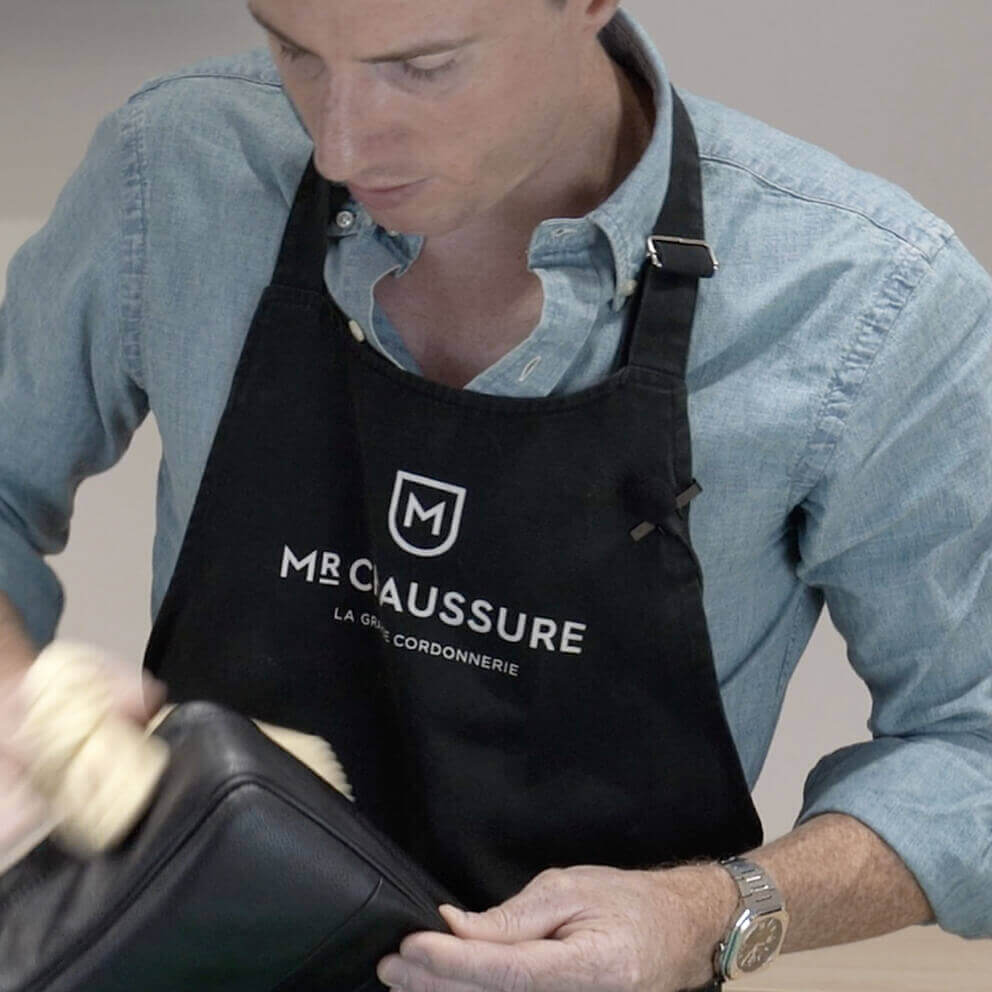 1 review / 5 stars
The rating for this product is 5 out of 5 stars.
We collected nearly 1 reviews from verified buyers.
Margaux Fessard De F.
Verified buyer
Neuilly sur Seine, Sep 05 2018
Incroyable!!!
Ce rénovateur vient de me sauver une paire de sneakers en toile saint laurent portée une seule fois qui était complètement fichue avec des tâches de boues partout. J'ai d'abord essayé d'aller les faire réparer chez un rénovateur professionnel de sneakers qui m'a dit que ce n'était pas possible (car j'ai essayé de les passer en machine pour les sauver, ce qui aurait incruster les saletés) mais grâce à ce produit elles sont désormais comme neuves!!
Details.
Find all the details for the product:
Monsieur Chaussure Sneakers White Express Renovator.
For more information on the use of this product you can consult the associated tutorials
Colour range :

Beige / White

Category :

Care Products

Materials :

Sneakers Only

Use :

Repair

Quick Access :

The Workers' Choice