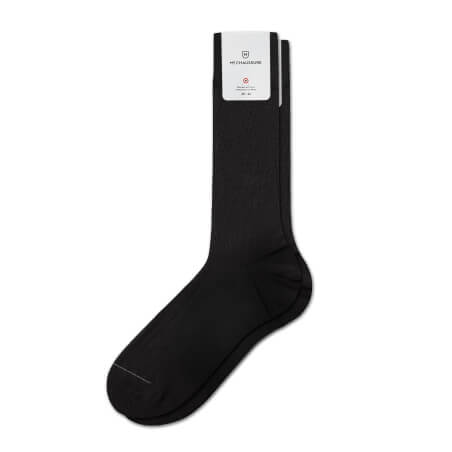  
Monsieur Chaussure Black Lisle Socks
Black socks made in France with hand stitching for a seamless finish, perfectly adjusted to your feet.
Details
This product is
Tested . Checked . Approved
You may also like.
Here are our recommendations that you may need in addition to this product to ensure optimal results.
Description.
Made in France in a factory classified as a living heritage, Monsieur Chaussure socks are woven in Scottish yarn. They are hand-knitted, stitch by stitch, to avoid central seams at the toe. We guarantee unparalleled comfort. They are also reinforced at the heel and toe to increase their durability. You'll also experience a sock that fits without constricting you. Your socks will never fall off during the day again!

Build your weekly sock set with our offer: 6 socks purchased, the 7th offered.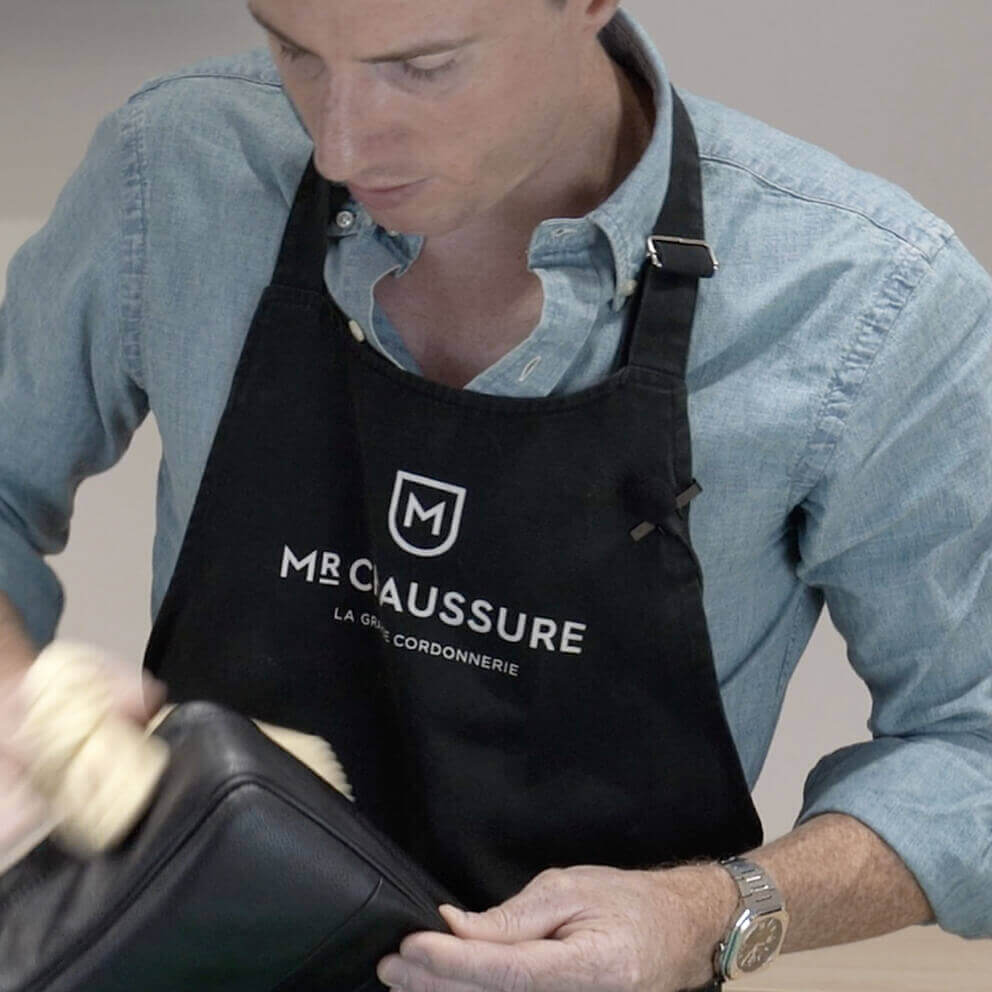 2 reviews / 5 stars
The rating for this product is 5 out of 5 stars.
We collected nearly 2 reviews from verified buyers.
Morgan C.
Verified buyer
Aug 21 2023
Good black socks
Beautiful socks, deep black colour and very fine cotton yarn.
Michel P.
Verified buyer
Aug 05 2023
Perfect!
I only wear black socks made from Scottish yarn and these are great!
Details.
Find all the details for the product:
Monsieur Chaussure Black Lisle Socks.
For more information on the use of this product you can consult the associated tutorials
Colour range :

Black / Grey

Category :

Socks

Materials :

Cotton lisle

Type :

Socks

Finishing :

Ribbed

Quick Access :

The Workers' Choice

Manufacturing :

France