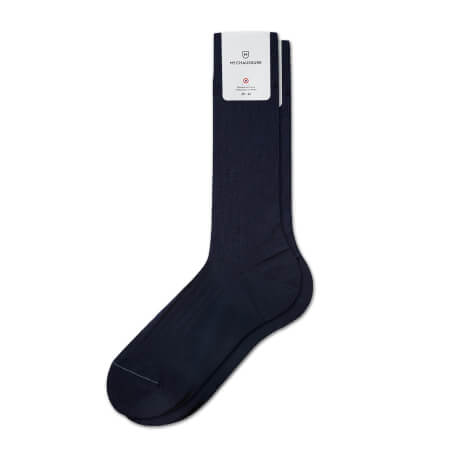  
Monsieur Chaussure Navy Blue Lisle Socks
Navy blue socks made in France with hand stitching for a seamless finish, perfectly fitted to your feet.
Details
This product is
Tested . Checked . Approved
You may also like.
Here are our recommendations that you may need in addition to this product to ensure optimal results.
Description.
Made in France in a factory classified as a living heritage, Monsieur Chaussure socks are woven in Scottish yarn. They are hand-knitted, stitch by stitch, to avoid central seams at the toe. We guarantee unparalleled comfort. They are also reinforced at the heel and toe to increase their durability. You'll also experience a sock that fits without constricting you. Your socks will never fall off during the day again!

Build your weekly sock set with our offer: 6 socks purchased, the 7th offered.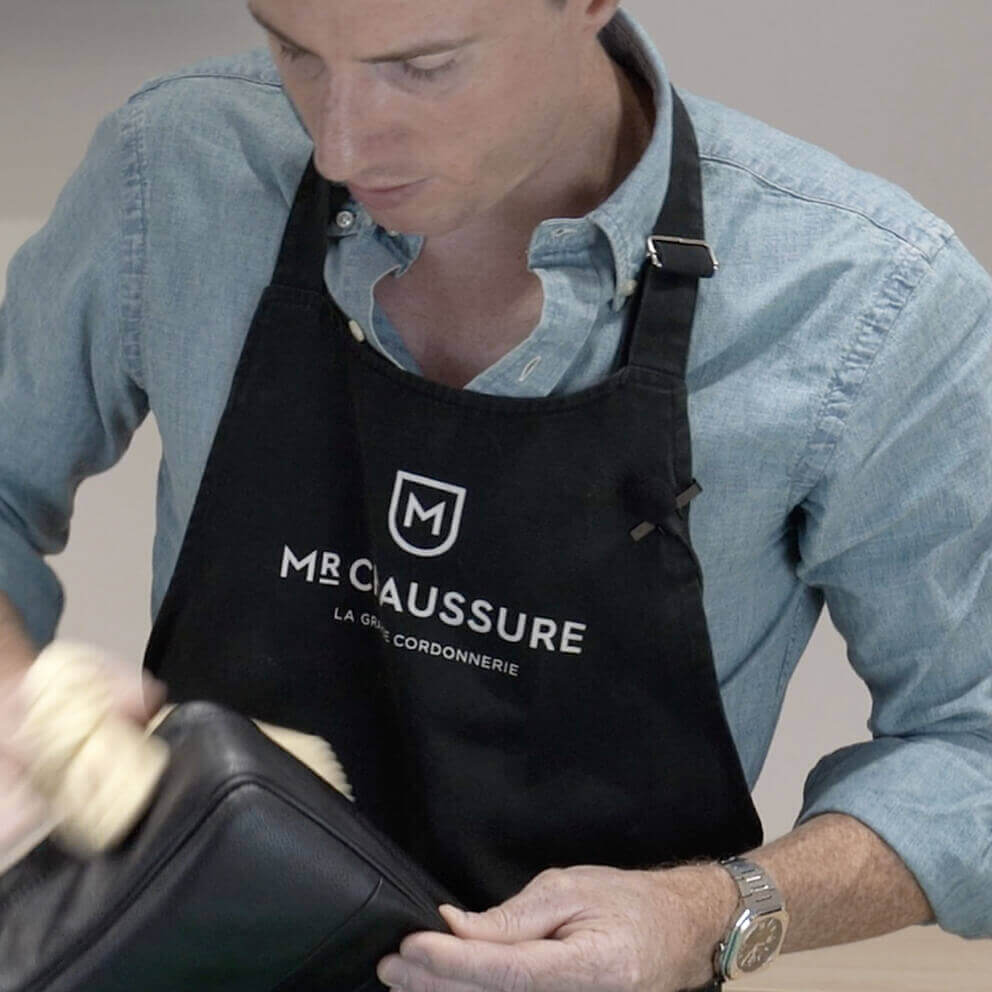 2 reviews / 5 stars
The rating for this product is 5 out of 5 stars.
We collected nearly 2 reviews from verified buyers.
Sylvain N.
Verified buyer
Aug 01 2023
Durable socks
Durable socks that won't come apart even after repeated washing
Paulo B.
Verified buyer
Jul 30 2023
5 stars for me
Fits well in the calf. Size and colour are right. Would recommend.
Details.
Find all the details for the product:
Monsieur Chaussure Navy Blue Lisle Socks.
For more information on the use of this product you can consult the associated tutorials
Colour range :

Blue / Purple

Category :

Socks

Materials :

Cotton lisle

Type :

Socks

Finishing :

Ribbed

Quick Access :

The Workers' Choice

Manufacturing :

France