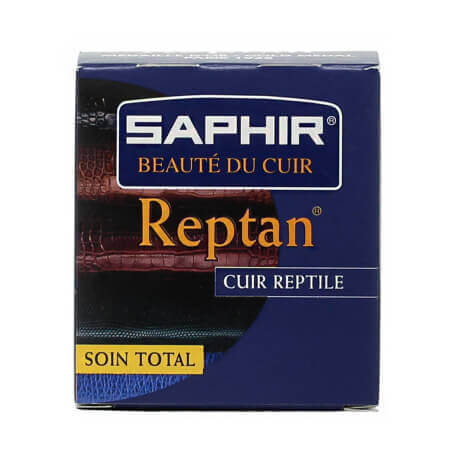  
Saphir Reptan Cream and Polishing Cloth
Product in the form of a cream to maintain the reptile skins of your city shoes. Tested and approved in our Monsieur Chaussure workshops.
Details
This product is
Tested . Checked . Approved
You may also like.
Here are our recommendations that you may need in addition to this product to ensure optimal results.
How to use this product.
Complete care that cleans, nourishes and shines your reptile leather shoes.

On a leather previously dusted with a black scraper to avoid scratching it, you can apply the Reptan cream. Take a small amount of the product directly from the jar with the chamois provided in the kit. Apply the cream by massaging the leather gently for a few seconds. Then continue on the whole shoe. As soon as your shoe is covered with the product, wait 5 minutes so that the scales of the leather absorb the product. Finally, you can polish with a soft cloth.

Keep the jar closed and in a room protected from heat and humidity.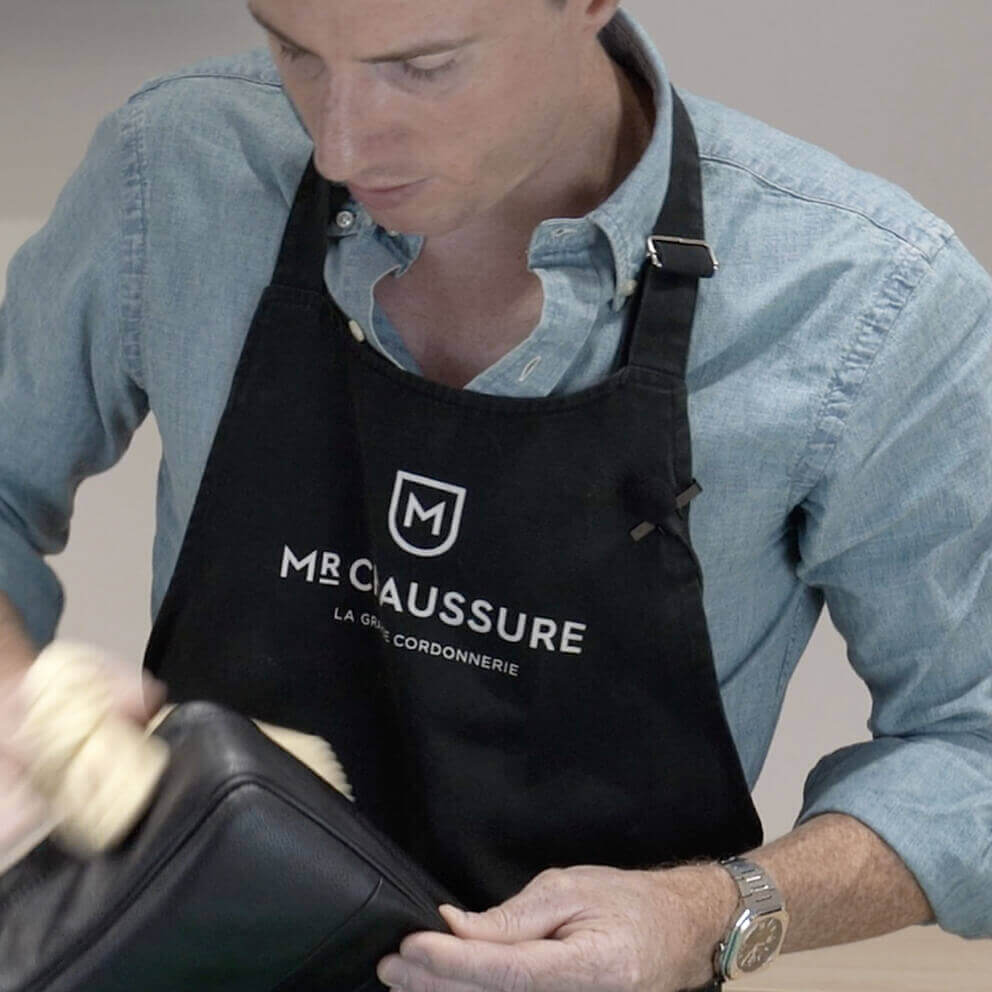 Details.
Find all the details for the product:
Saphir Reptan Cream and Polishing Cloth.
For more information on the use of this product you can consult the associated tutorials
Colour range :

All Colours

Category :

Care Products

Materials :

Reptile Leather

Type :

Jar

Weight :

50

Use :

Hydrating & Recoloring

Quick Access :

Bestsellers