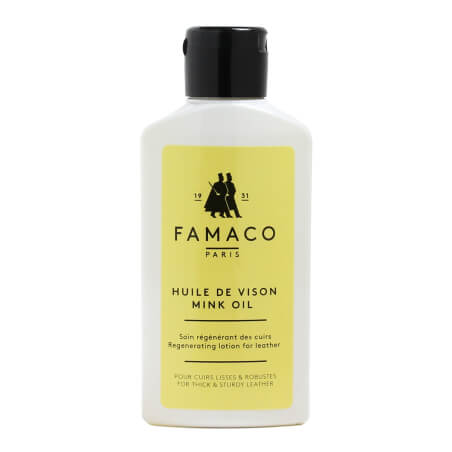  
Mink Oiled Leather Renovator
This product allows you to intensely nourish and maintain your greasy leather shoes, based on mink oil, this oil also has softening and moisturizing properties.
Details
This product is
Tested . Checked . Approved
You may also like.
Here are our recommendations that you may need in addition to this product to ensure optimal results.
Description.
Before using this product, make sure you have cleaned and dusted the leather beforehand with a chamoisine.

Apply the product sparingly to avoid over-stretching the leather and rub it in using small circular movements on the leather. Leave to dry until the product has been completely absorbed by the leather. You do not have to polish your leather to finalize its maintenance since oily leather does not shine and remains dull, even when it is very carefully maintained.

Mink oil can be used once or twice a year before a change of season.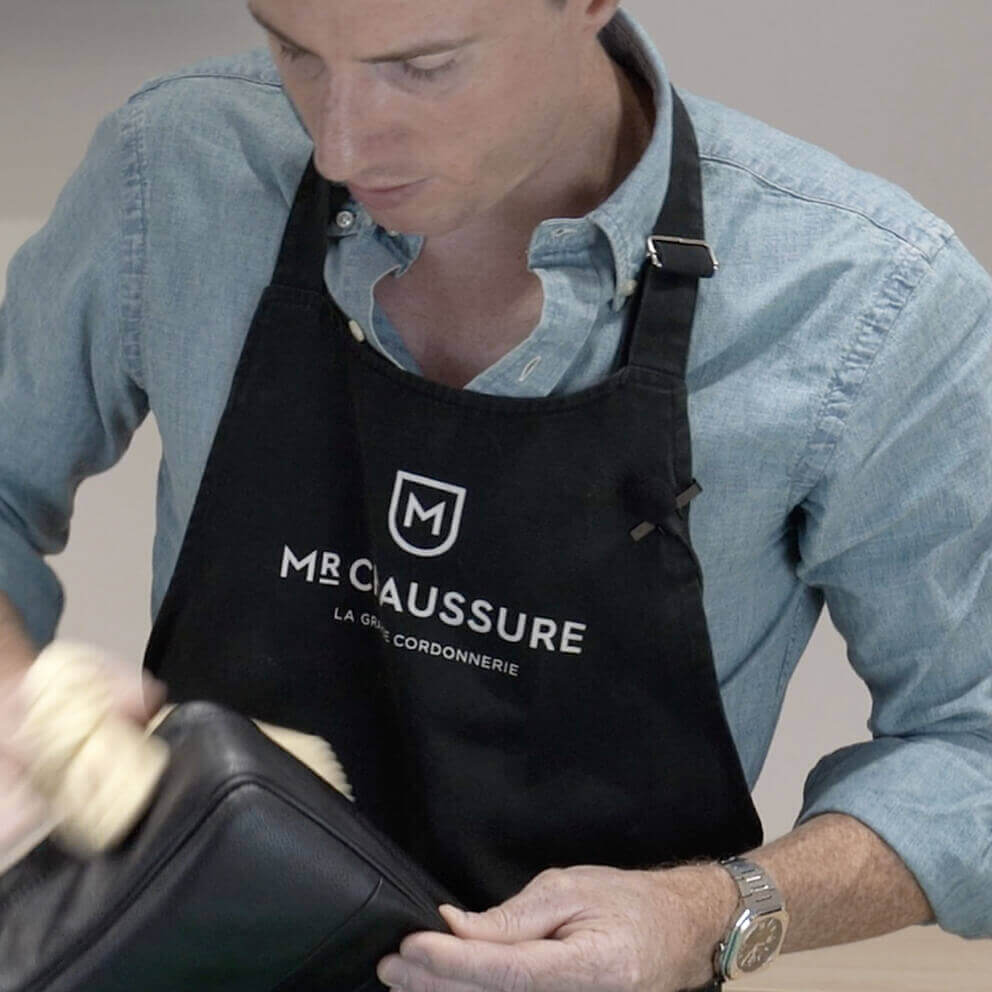 Details.
Find all the details for the product:
Mink Oiled Leather Renovator.
For more information on the use of this product you can consult the associated tutorials
Colour range :

All Colours

Category :

Care Products

Materials :

Oiled Leather

Type :

Liquid

Weight :

125ml

Use :

Hydrating & Recoloring