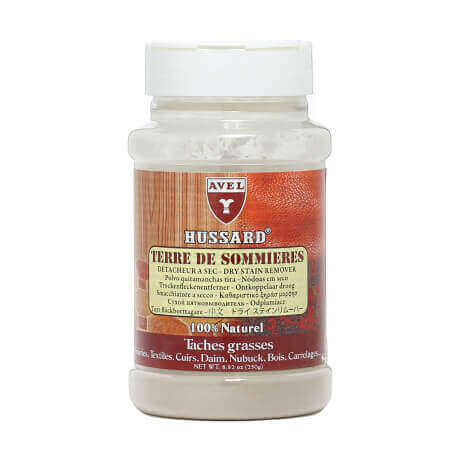  
Dry Stain Remover
Dry stain remover to remove grease stains from your leather or suede shoes without leaving any discolouration around the stain. Non-toxic product.
Details
This product is
Tested . Checked . Approved
You may also like.
Here are our recommendations that you may need in addition to this product to ensure optimal results.
Description.
Non-flammable and non-toxic product.

The quantity of 250 grams allows you to clean several large stains on your leather or deer. For maximum efficiency, the bedding clay should be applied as soon as you notice the stain appearing.

As soon as you notice a grease stain on your shoes, absorb the excess with a cloth or tissue. Once you have removed the excess, sprinkle the stain generously with bedrock. It should be completely covered and the surrounding area should be covered as well. You can lightly tap the area where the stain is located to help the product penetrate. Allow the product to dry for several hours or even overnight before proceeding with the next steps. The next day, rub the stain with a clean piece of cloth and then vacuum up the remaining excess with a hoover. If you are not satisfied with the result, you can repeat the operation a second time.

Store the product away from heat and moisture.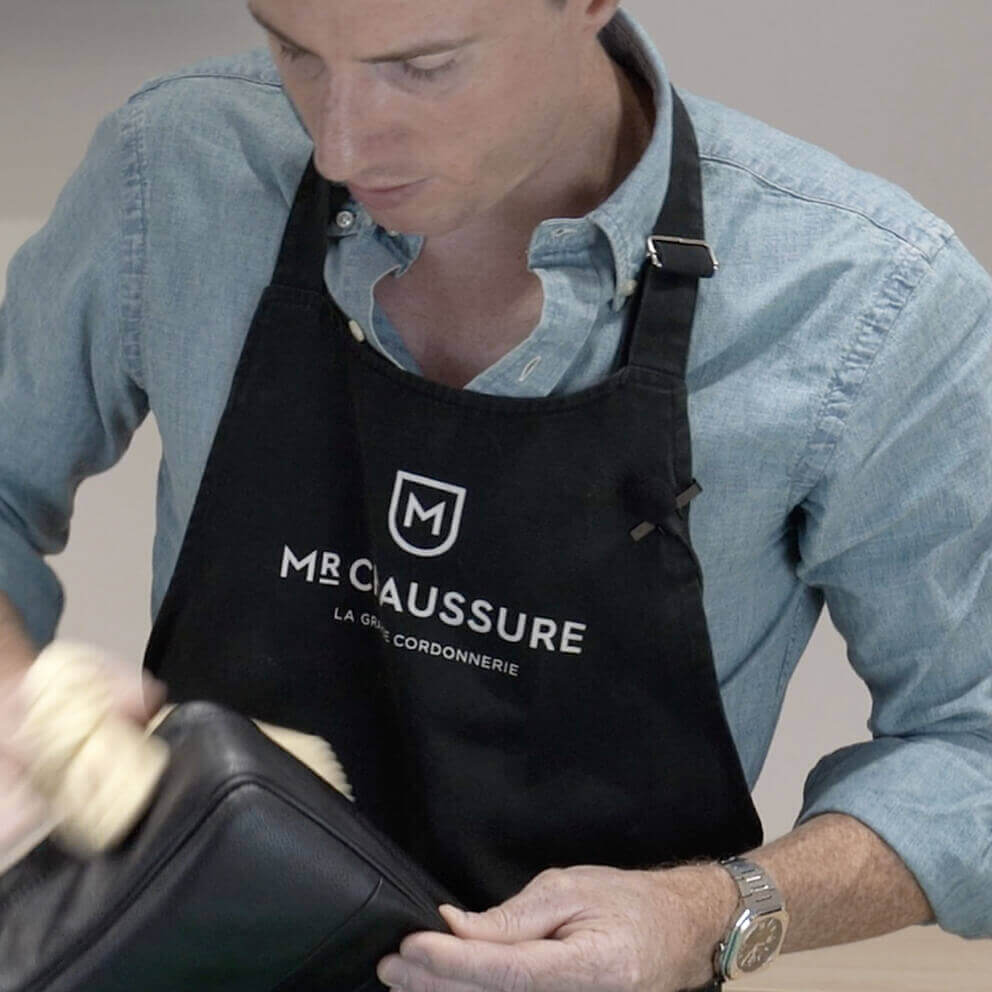 Details.
Find all the details for the product:
Dry Stain Remover.
For more information on the use of this product you can consult the associated tutorials
Colour range :

All Colours

Category :

Care Products

Materials :

All Materials

Weight :

250ml

Use :

Stain Removal

Quick Access :

The Workers' Choice