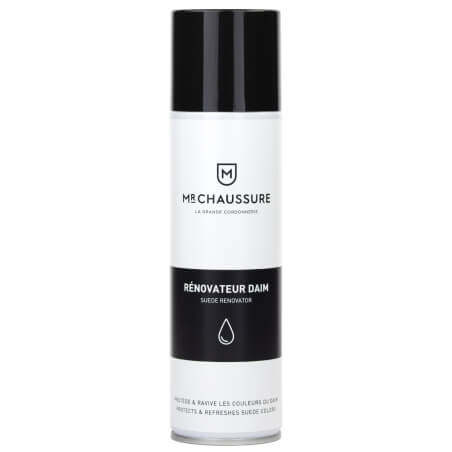  
Monsieur Chaussure Navy Blue Suede Renovator
This spray protects and revives the color of your suede or nubuck. This product is used every day in our Monsieur Chaussures workshops for our maintenance and renovations.
Details
This product is
Tested . Checked . Approved
You may also like.
Here are our recommendations that you may need in addition to this product to ensure optimal results.
How to use this product.
Never use this product on a dirty surface, always clean your suede before using the restorer.

Spray the product about 30cm away in a ventilated room. Allow to dry for 15 minutes, then brush the suede with a crepe brush to allow the bristles to return to their normal appearance.

We advise you to finish your maintenance with a waterproofing agent in rainy weather in order to protect your suede well.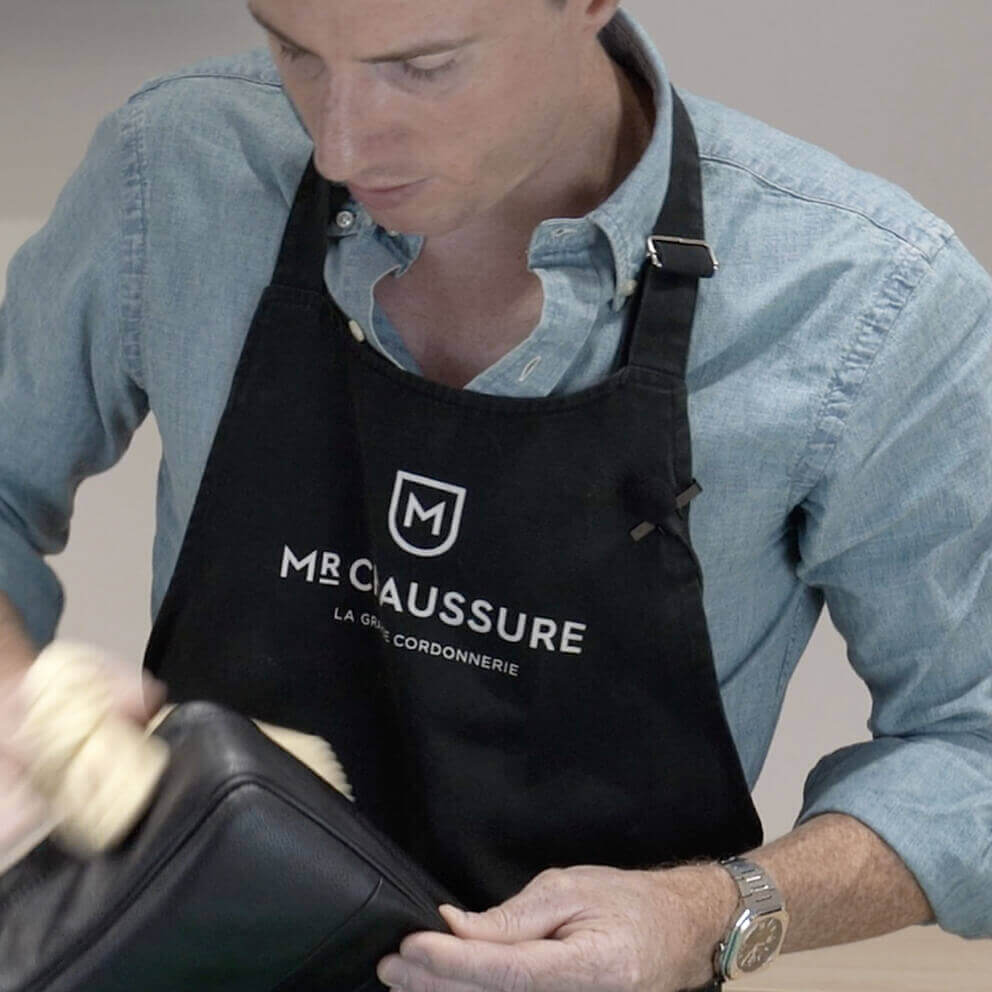 Details.
Find all the details for the product:
Monsieur Chaussure Navy Blue Suede Renovator.
For more information on the use of this product you can consult the associated tutorials
Colour range :

Blue / Purple

Category :

Care Products

Materials :

Suede & Nubuck

Type :

Spray

Volume :

250 ml

Use :

Hydrating & Recoloring

Quick Access :

The Workers' Choice

Weight :

0,240 g

Length :

5,4 cm

Width :

5,4 cm

Height :

20,2 cm