How to Renovate a Leather Shoe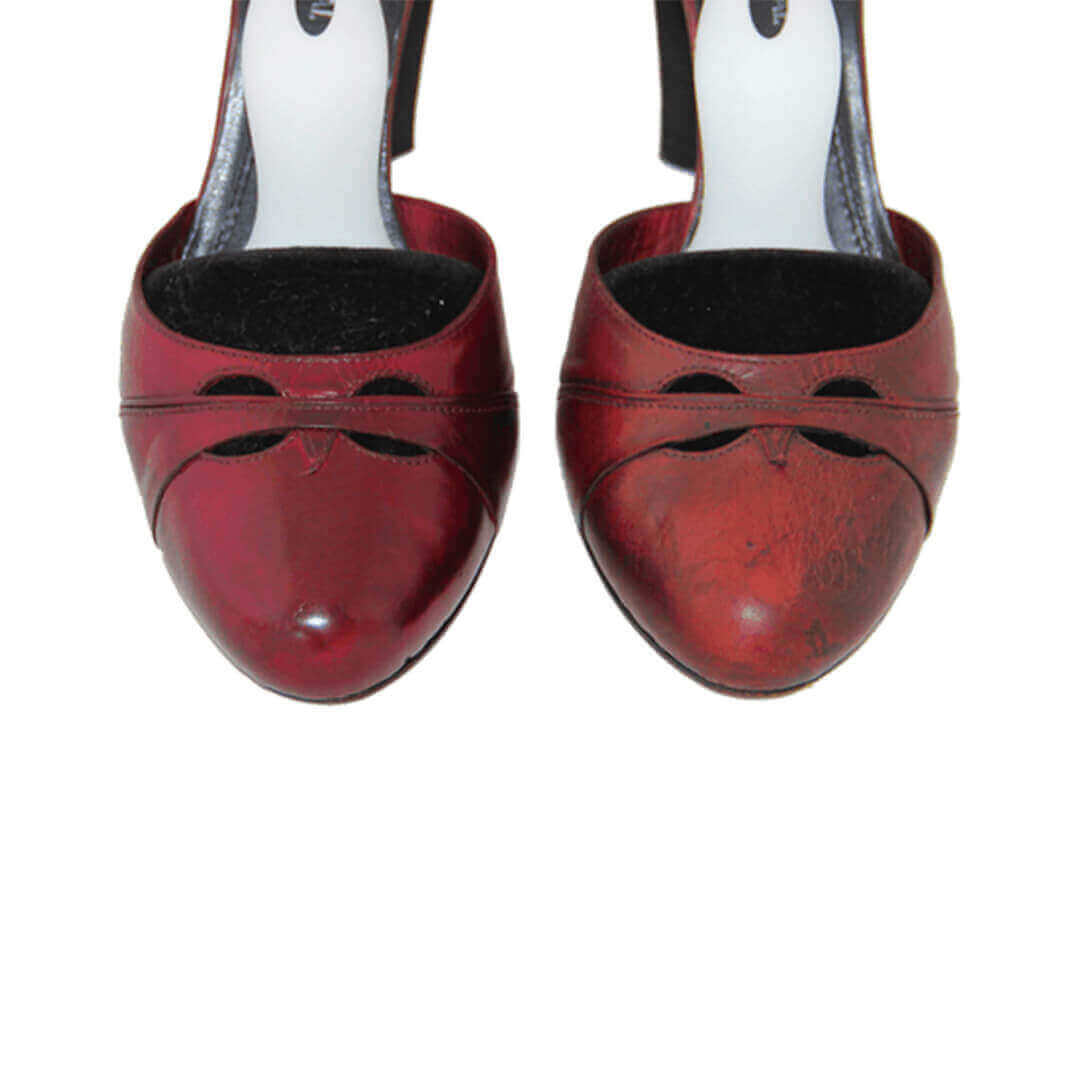 Over time, shoes lose their colour and dark spots begin to appear on the leather. This lesson shows you how to renovate your shoes.
Frequency: at least once a month to ensure good preservation over time.
Your smooth leather shoes, boots, and ankle boots can be maintained, renovated, and protected.
In this lesson, we explain how to use leather care products to maintain and renovate your shoes.
The products used are from Monsieur Chaussure's shoe care line.
Return - Guides & advices
See the products used
This advice file reads in
10min . 4 steps
STEP 1: PREPARATION
Frequency: Occasional use, when the shoes require deep cleaning. Remove the shoe laces whether they are made of cotton or of leather.
STEP 2: STRETCHING THE LEATHER
The shoes displayed here are a pair of Bordeaux-coloured heels. We will therefore begin by using high heel shoe trees.

These sponge shoe trees help maintain the shape of the shoes when they are not being worn, and smoothens out their leather during a shoe care treatment.
See the products used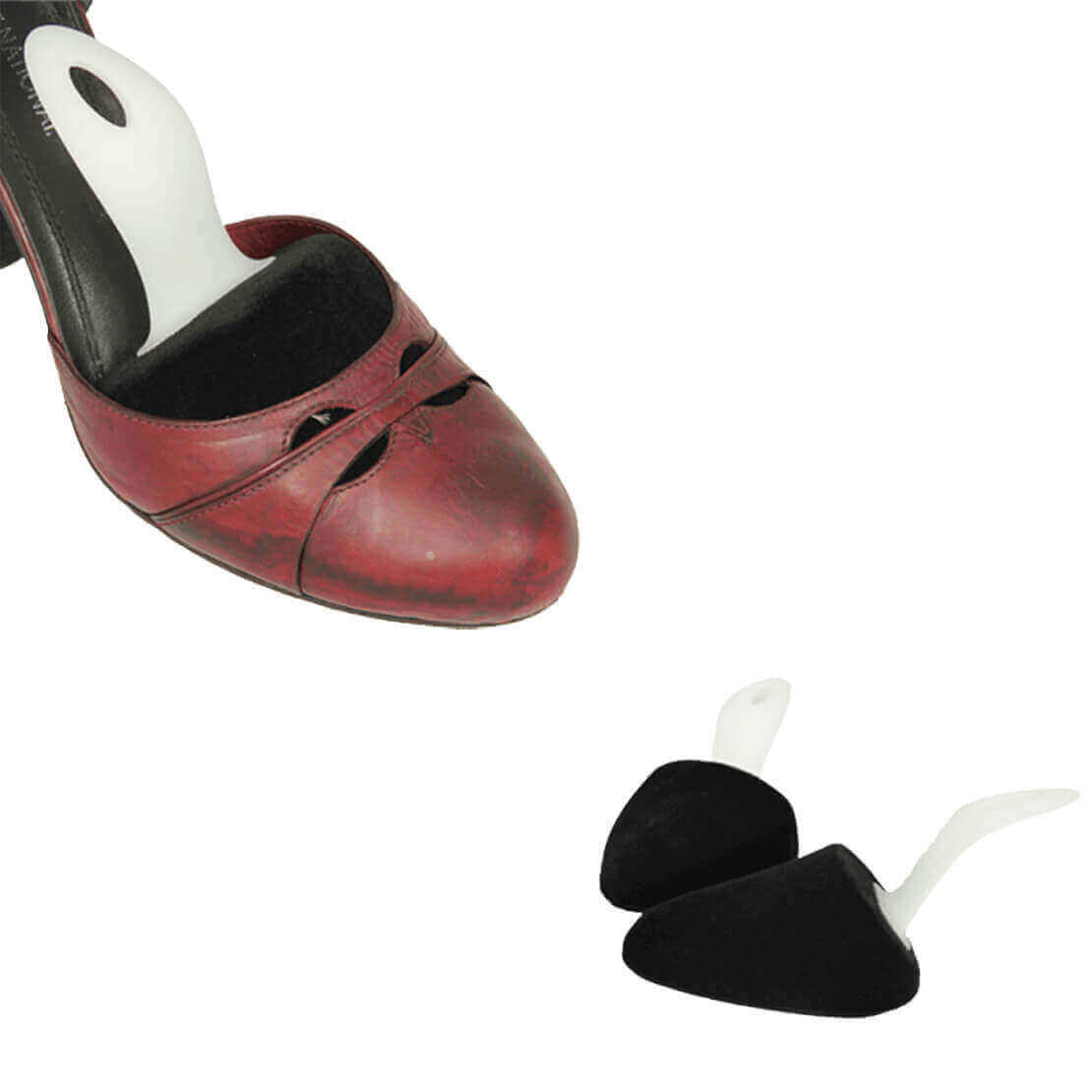 STEP 3: REMOVING STAINS AND CLEANING
Over time, shoes lose their colour and dark spots begin to appear on the leather. At this point, the leather requires a potent cleaner such as the Famaco Stain Remover.

Clean the shoes using a polishing cloth and small circular strokes. This will lift deep-rooted stains and dirt from the pores of the leather, as well as any deposits left by resin and silicone-based products.
Stain remover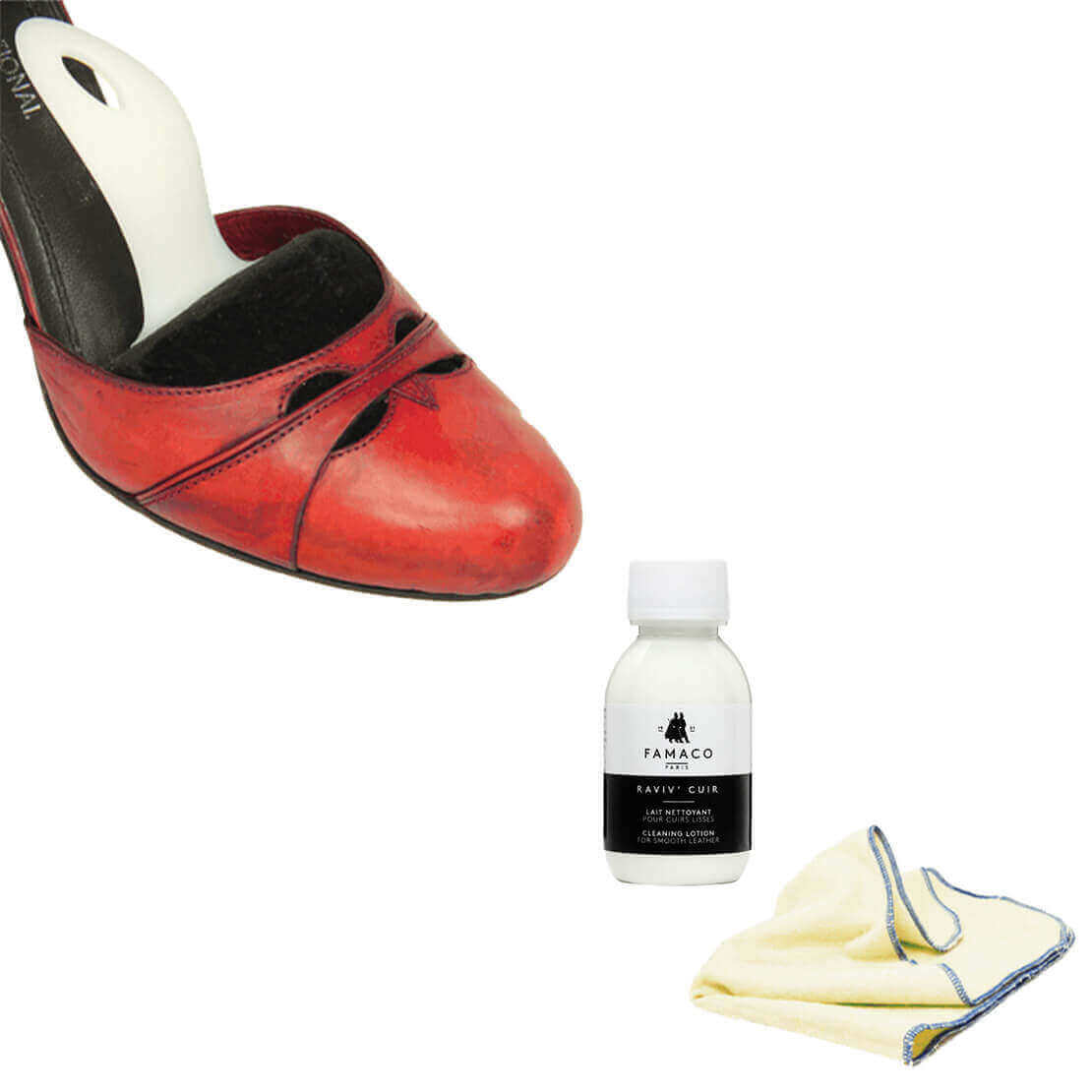 STEP 4: POLISHING
After leaving the leather to dry for 15 minutes, you can proceed with the leather shoe polishing lesson available at MonsieurChaussure.com.

For the heels displayed here, we will apply the Bordeaux Monsieur Chaussure shoe cream followed by the Bordeaux Monsieur Chaussure shoe polish.
See the products used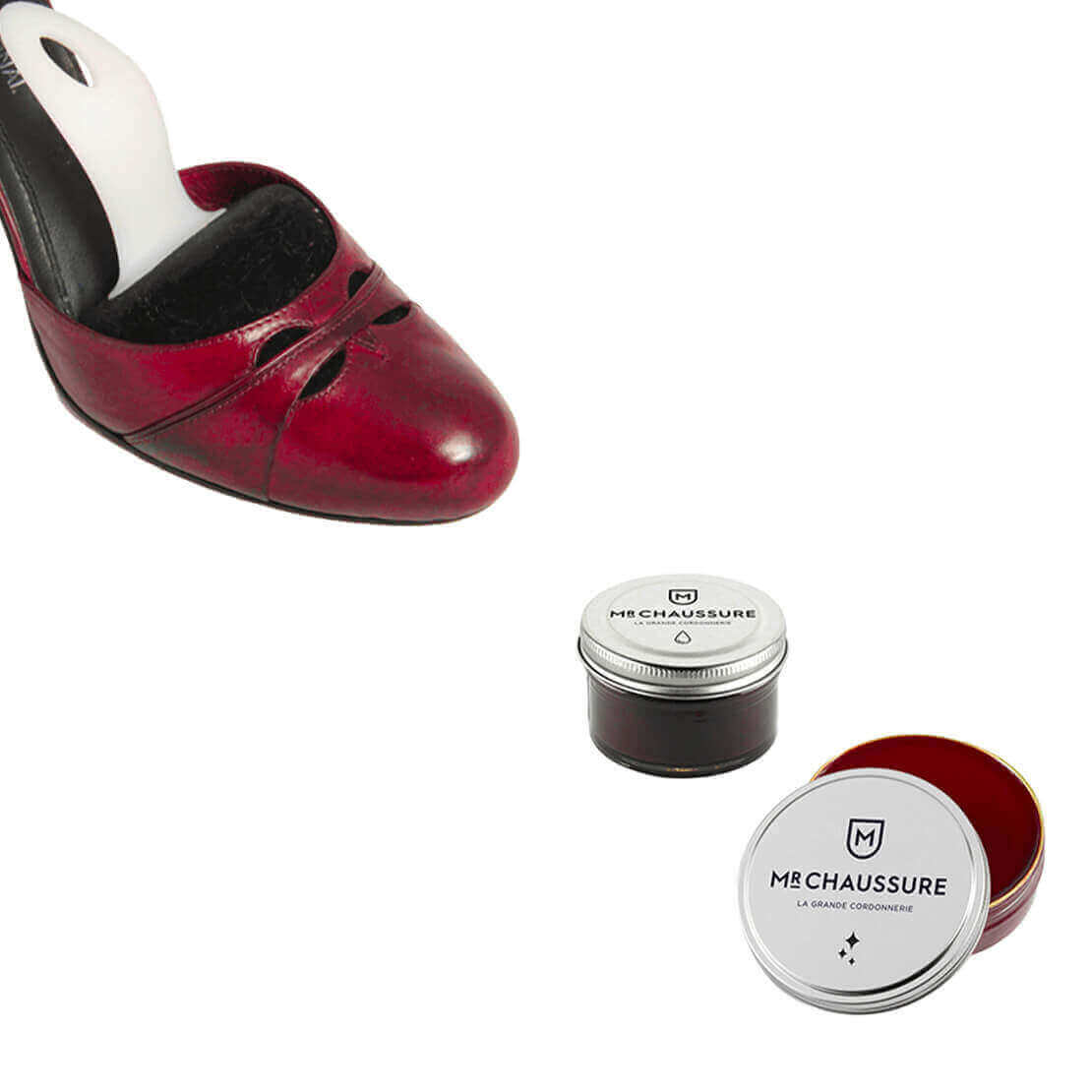 CONCLUSION
The end result will be an impeccably clean and completely renovated pair of shoes. This lesson should only be used for shoes that have been damaged over time.

Performing this type of renovation too often can damage the leather of your shoes.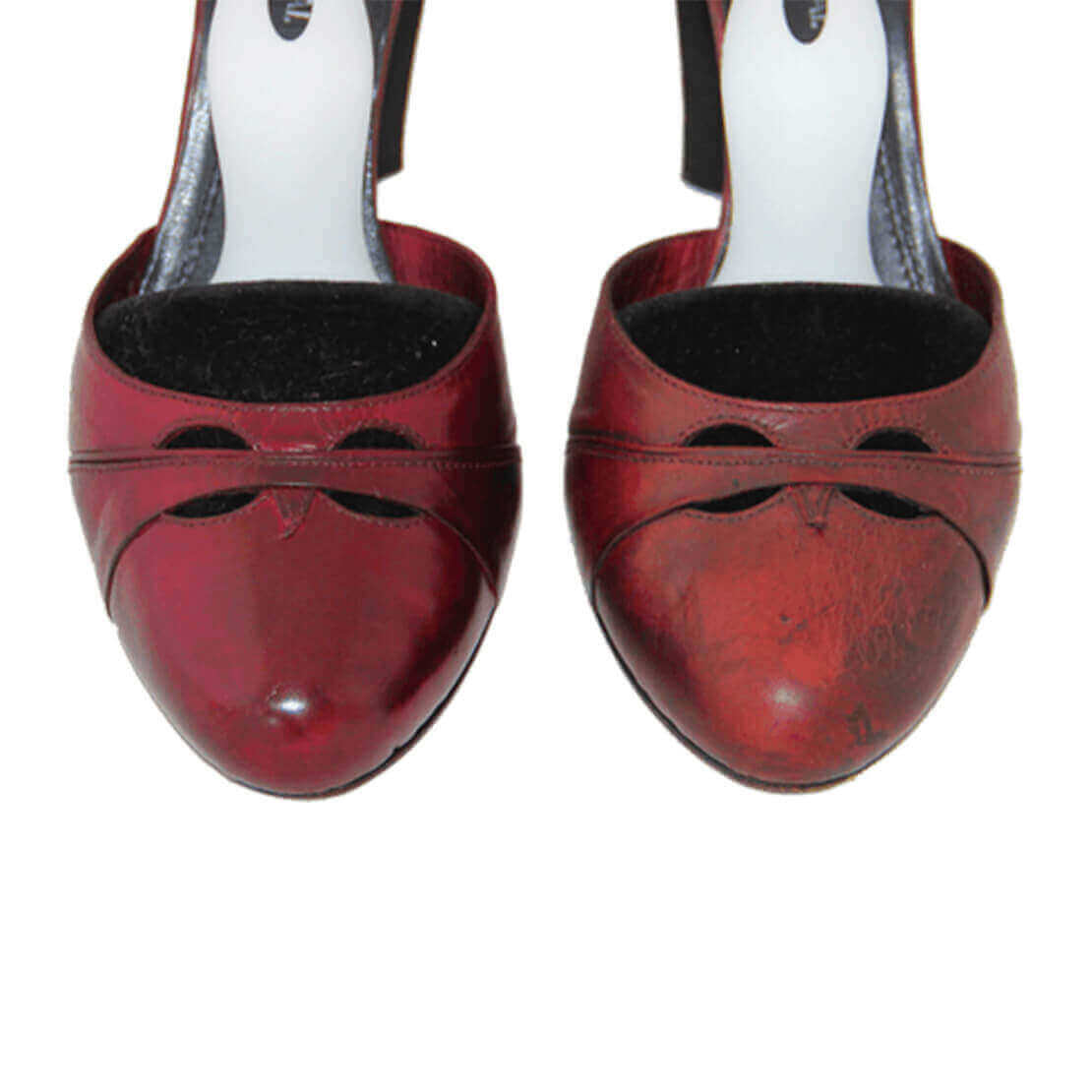 Products used.
Our users can't live without it! Find here the essential best-sellers, recommended by our community.