Mistakes to avoid when caring for leather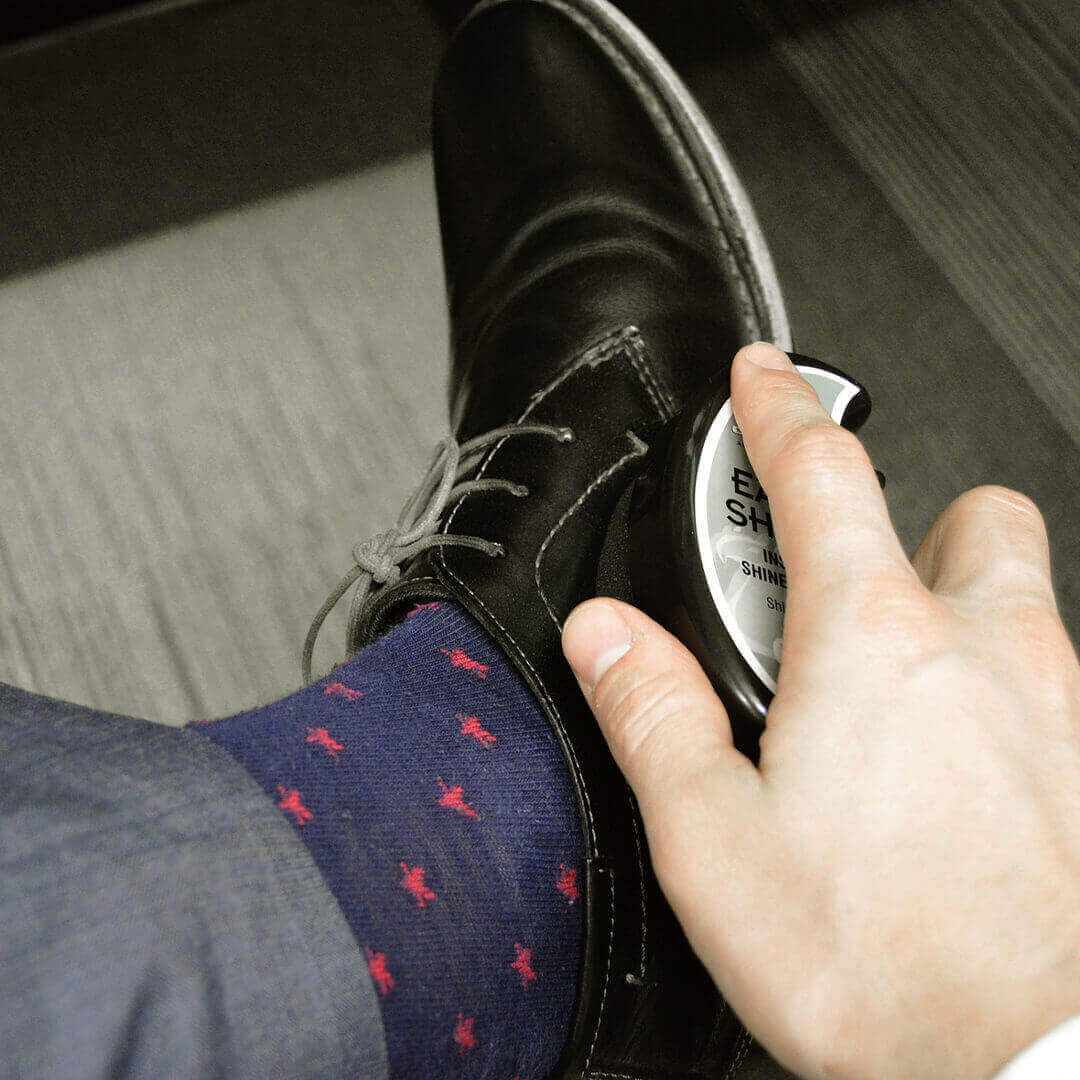 We all know grandma's advice for winter ailments or hay fever, but did you know that there is also advice for leather care?
Yes, we will present some of them to you and explain why you should absolutely avoid them!
Return - Guides & advices
See the products used
This advice file reads in
10min
Grandma's solution n°1: Use white clay stone
This is a very popular solution on the Internet, especially for cleaning blood stains on leather. But what about the reality? First of all, we have to admit that white clay stone has several advantages for cleaning your house: anti-limescale, anti-sceptic, degreaser, etc. Its action is powerful, perfect for the most common stains. Its action is powerful, perfect for kitchens and bathrooms.

What about leather? For leather, however, its action is too strong. Leather is a delicate material, and the white clay stone alone or in addition to 70° alcohol will damage the surface and the grain of your leather. In short, the leather will decompose and damage your belongings irreversibly.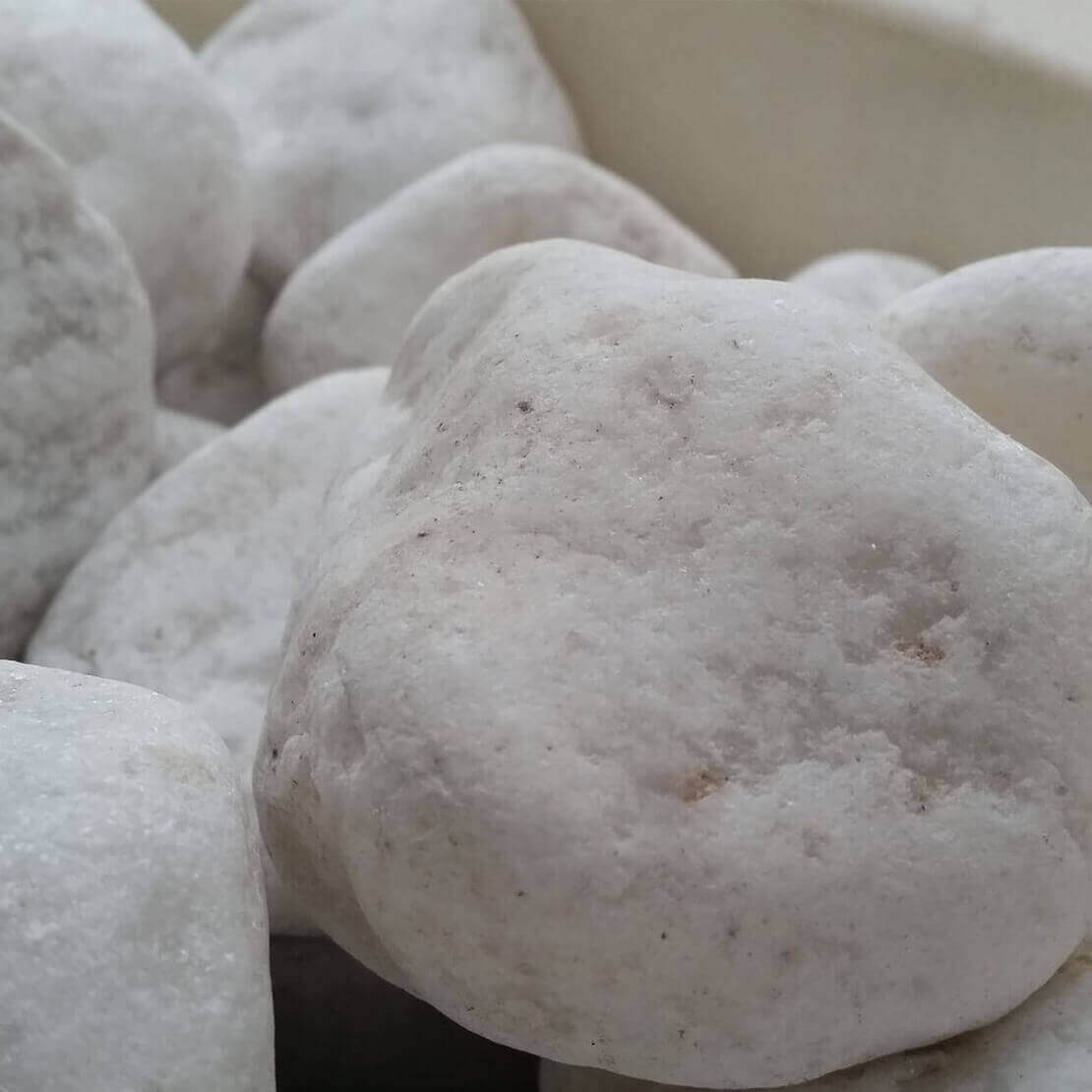 Grandma's solution n°2: Clean the leather with milk, whatever it is, make-up remover, animal milk or to moisturise your child
This well-known solution is based on the following reasoning: "If it's good for my child's skin, then it's good for the leather". However, this reasoning is wrong!

The composition of products such as cleansing milks for children or infants, designed specifically for the sensitivity of their skin, has nothing to do with the skin of an animal such as a cow or calf. The most important point here is that leather was a skin. It therefore requires special care and the use of products containing rich components such as beeswax or jojoba oil. However, baby cleansing milks are composed of less rich products such as shea butter for example. In addition, these milks are made from water, so the products are not effective enough to nourish the leather.

Leather cleansing milks, such as the one from Monsieur Chaussure, are specially designed to care for leather with components such as carnauba wax, which is of plant origin and is known to prevent leather from drying out.

The products mentioned are not harmful to leather, they are not rich enough and designed to preserve leather from the ravages of time.

As far as the use of animal milk is concerned, Mister Shoe strongly advises against this grandmotherly technique. Cow's milk, for example, leaves traces on the leather. You get the opposite effect, you have new marks on top of the old ones.
Leather cleaner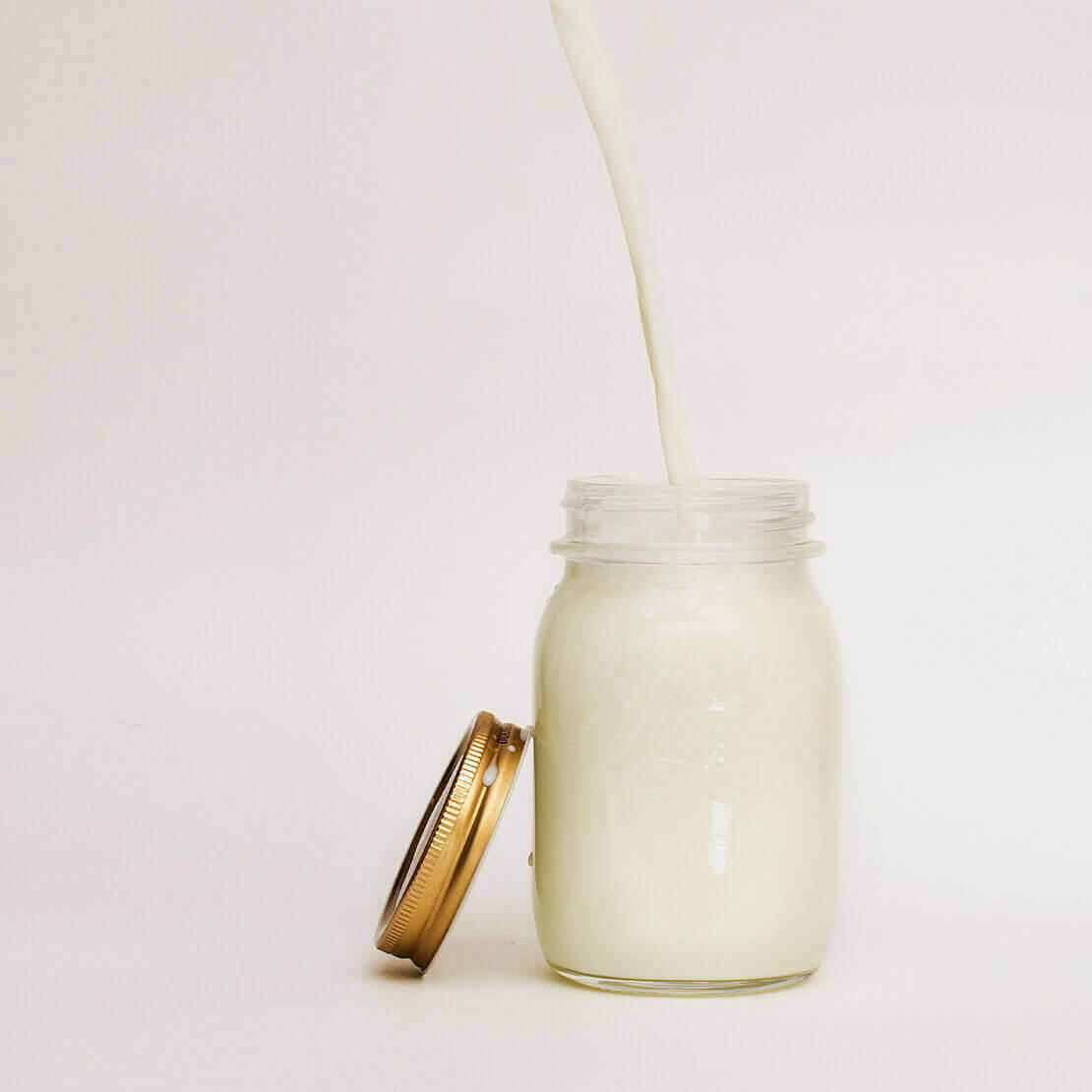 Grandma's solution #3 - Shine your shoes with banana peel
This is the most surprising technique of all. We know the benefits of bananas for the body, but what about leather?

Even though we can read on some websites: "Banana peel contains a high amount of potassium which will nourish the leather of your shoes. Rub the inside of the peel onto your shoe leather and then wipe off any deposits with a soft cloth.

There are many reasons why this advice should not be followed. Firstly, the inside of the banana peel is made up of fibres. These fibres will get into the seams and/or perforations of your shoes. They should be removed immediately to prevent them from oxidising and leaving coloured marks on the leather of your shoes. Next, potassium to nourish the leather.

As said before, leather is a skin. It needs rich bodies and not potassium which helps to contract the muscles. And finally polish is the last step in leather care, it is to make the shoe shine, not to clean it.
High gloss shoes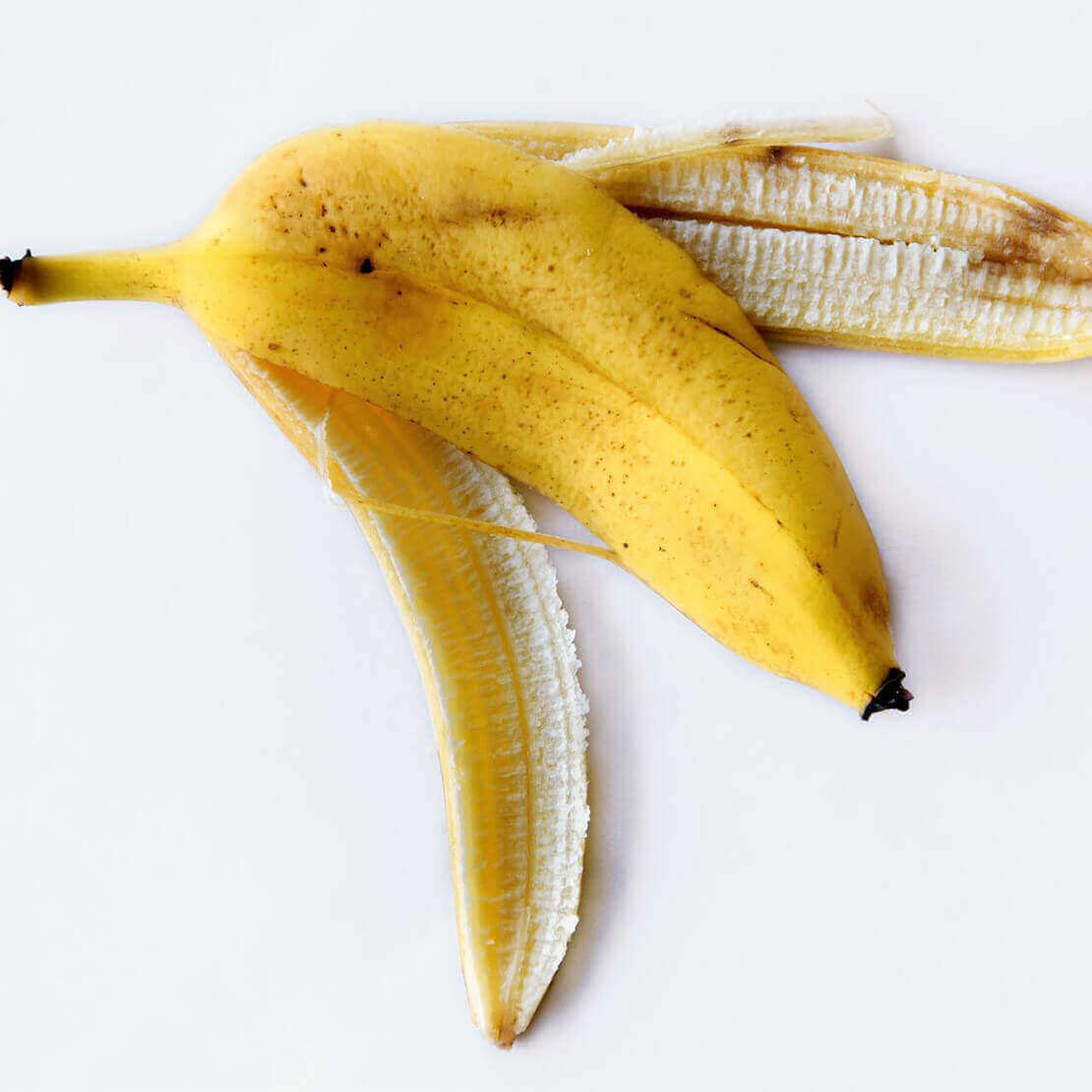 Grandma's Solution 4 - Use ammonia to remove stains
I promise, this is the last one we'll present to you even though we've seen many. We will introduce you to the other techniques perhaps in part 2.

Ammonia is a very dangerous product. In case of inhalation, ingestion or contact with the skin or eyes, it can cause several symptoms including:

- Difficulty in breathing,
- Burns in the nose or eyes,
- Burning of the oesophagus and stomach,
- Severe stomach ache and vomiting.

It is a product that is far from harmless and requires protective measures such as masks, goggles and gloves.

Let us now return to its use on leather. It is certainly a very good stain remover against stubborn stains, but it is nevertheless very corrosive. It is only used in small doses to clean the toilet bowl or as a descaler in the bathroom. Ammonia will eat leather. You will therefore run the risk of having a hole in your shoes instead of the stain.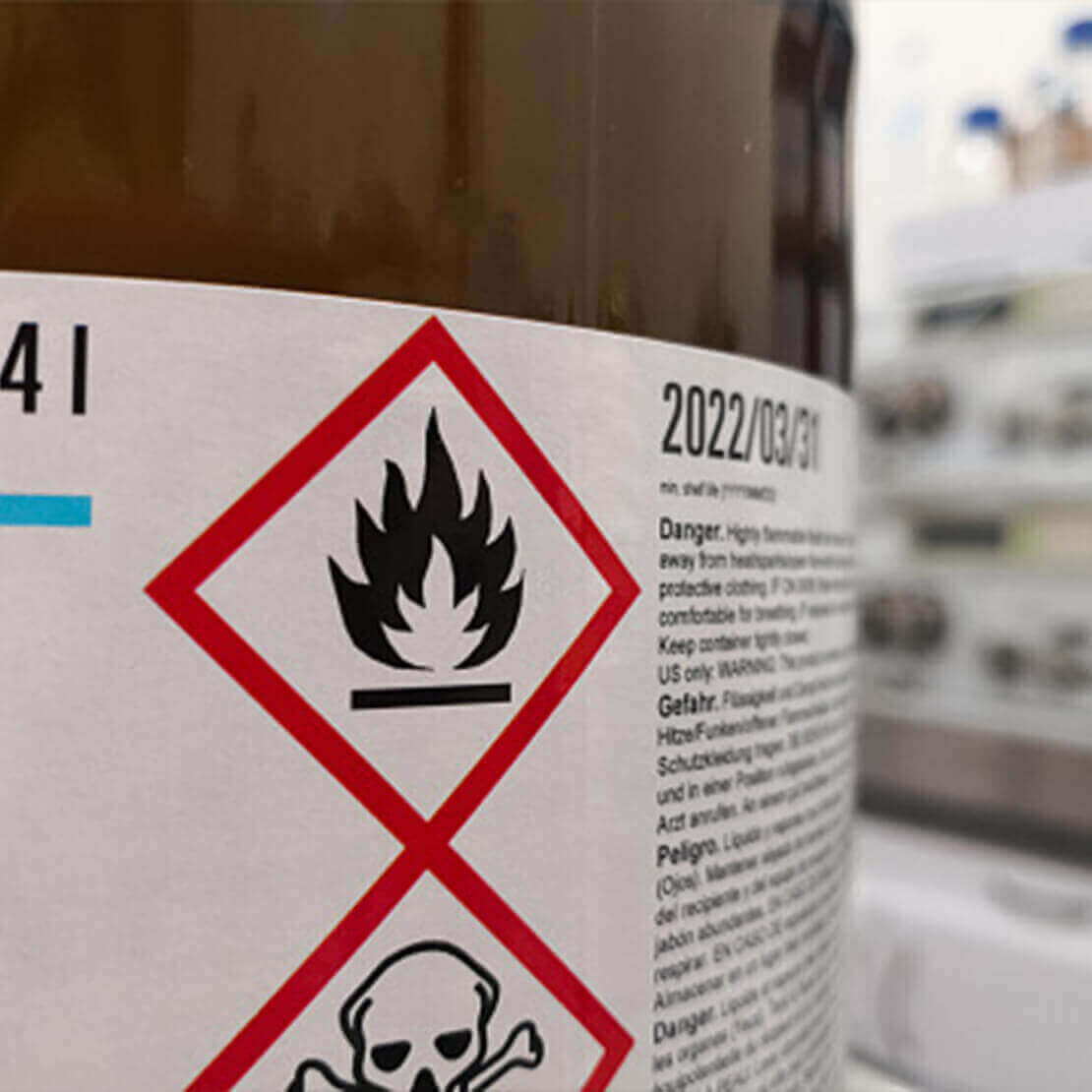 Bonus: Make your own homemade leather cleaner
Although the recipes look simple and save money, there are subtle mixtures of quantities and components involved in making a milk. Although you can find recipes on the internet that are similar to the original ones from the early nineteenth century, today's products no longer resemble those of the time. Manufacturers including Monsieur Chaussure have been able to innovate products to improve their effectiveness without compromising quality.

We invite you to learn more about the properties of today's cleansing milks to make your choice.

For all those who want to know more about how to care for their leather shoes, Monsieur Chaussure has produced a video on the best practices to adopt.
Our shop, your solution
If you have followed one of these methods and would like to correct the results, you can send a message to our team via the following form or go to our shops to carry out a diagnosis with our sales staff on site.
Products used.
Our users can't live without it! Find here the essential best-sellers, recommended by our community.