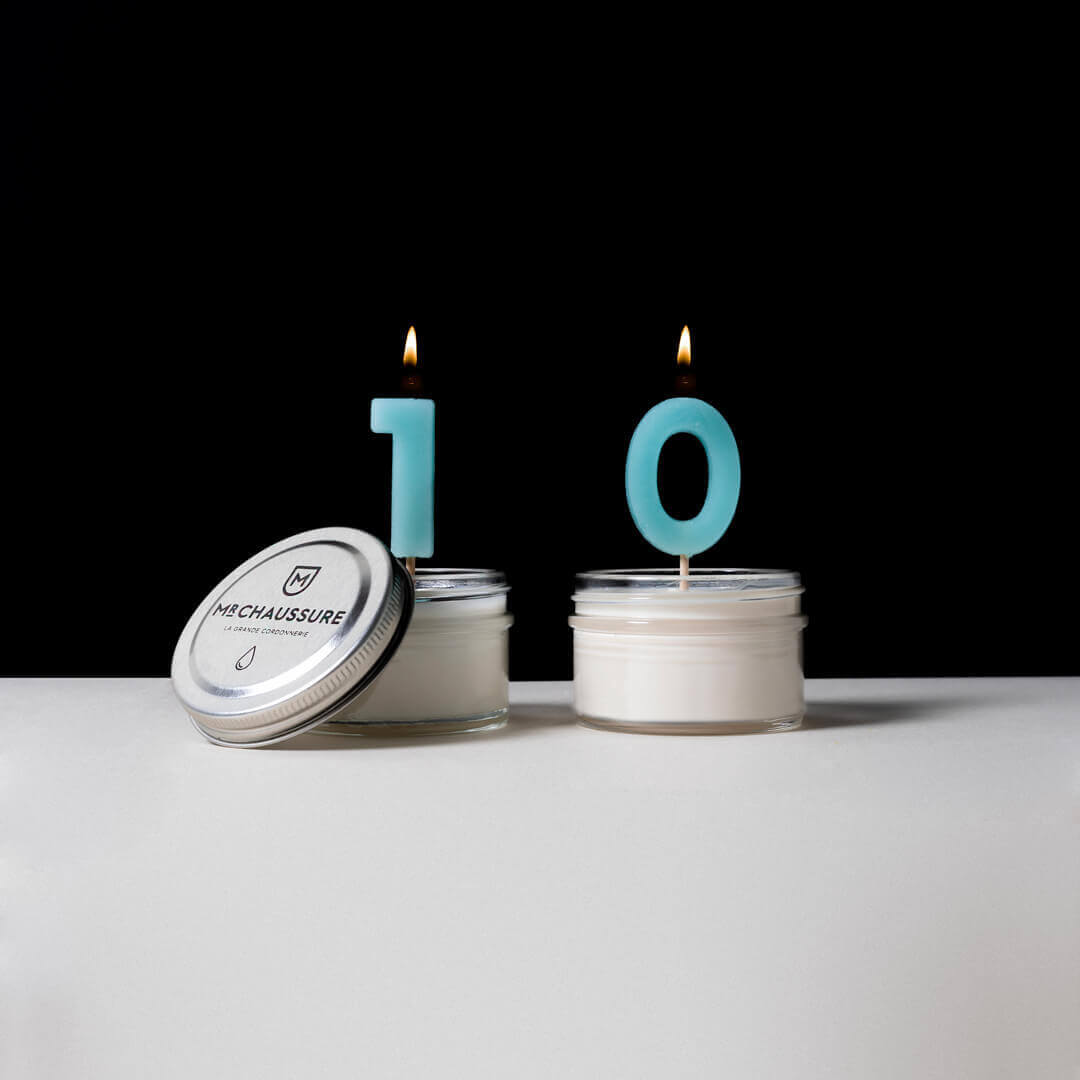 Monsieur Chaussure celebrates its 10th anniversary
For this anniversary, we are reviewing the achievements. To tell you where we came from and, above all, to tell you where we are going.
Return - News
See the products used
This advice file reads in
10 min
The shoe world, 10 years ago
Ten years ago, ballerinas were a must-have in women's wardrobes. Sneakers made a timid appearance in the wardrobe of women and men. Often associated with miniskirts, they remained on the fringe. For men, sneakers were only for Sunday morning jogging. Going to work in them was out of the question. The shoe remained unchallenged in the wardrobe, paired with suits during the week and trousers at the weekend.

But what has happened in the last 10 years in the shoe world?
10 years, one decade later
Ten years ago, Charles had an idea: to bring waxing products and advice together in one place. One place, accessible to all.

This simple idea came from a concrete problem that Charles regularly encountered. A lover of beautiful shoes, he would drop his shoes off at the shoe repair shop without receiving the advice he would have liked. To choose products, he was lost in a large number of references.

So in 2012, Charles launched the Monsieur Chaussure website. And right away, you were won over. You trusted us.

His project won over shoe enthusiasts, who became the first supporters of the brand. Reading the messages of thanks telling how the products and the associated lessons saved their favorite pairs is a source of satisfaction for the whole team.

Our mission has become a matter of course: to demystify the world of shoe care and to keep your stuff in good shape.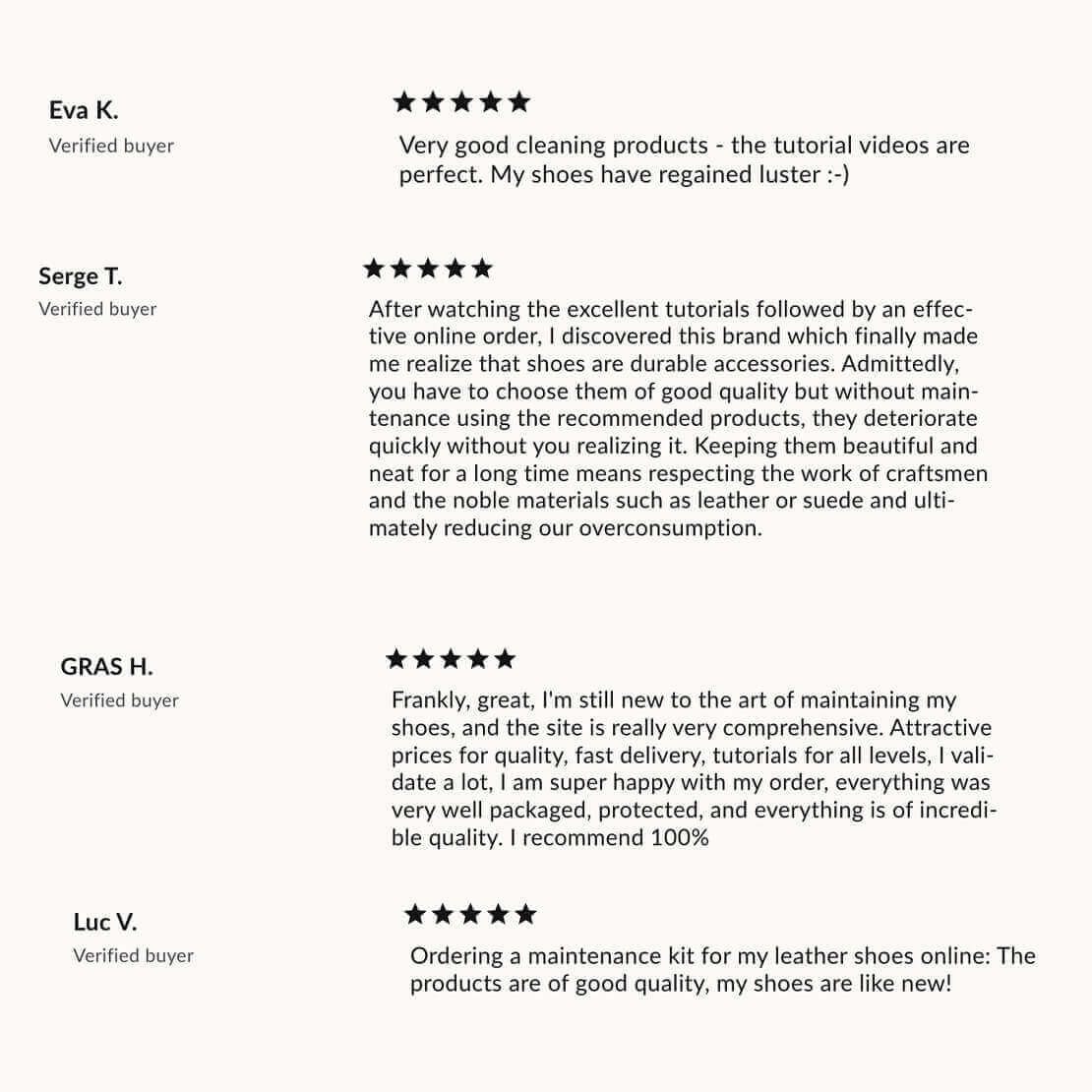 Shoe care to sneaker care
The years have passed quickly. From new products to new worlds, Monsieur Chaussure has changed. We have listened to you, new products have been added to the range, and new worlds have appeared.

From a few hundred, you have grown to several hundred thousand who entrust us with your shoes, your sneakers, your handbags, etc. We say THANK YOU!

Together we have been through some great things. The change of your habits, you have truncated shoes with sneakers. More comfortable for work and for family outings. From this new habit, our sneaker product range was born.

6 months of creation to find the adequate formulas and the ritual of maintenance, simple, fast, and effective. And here we are in 2019, a new universe launched.

We were launched. Nothing could stop us.
How to clean sneakers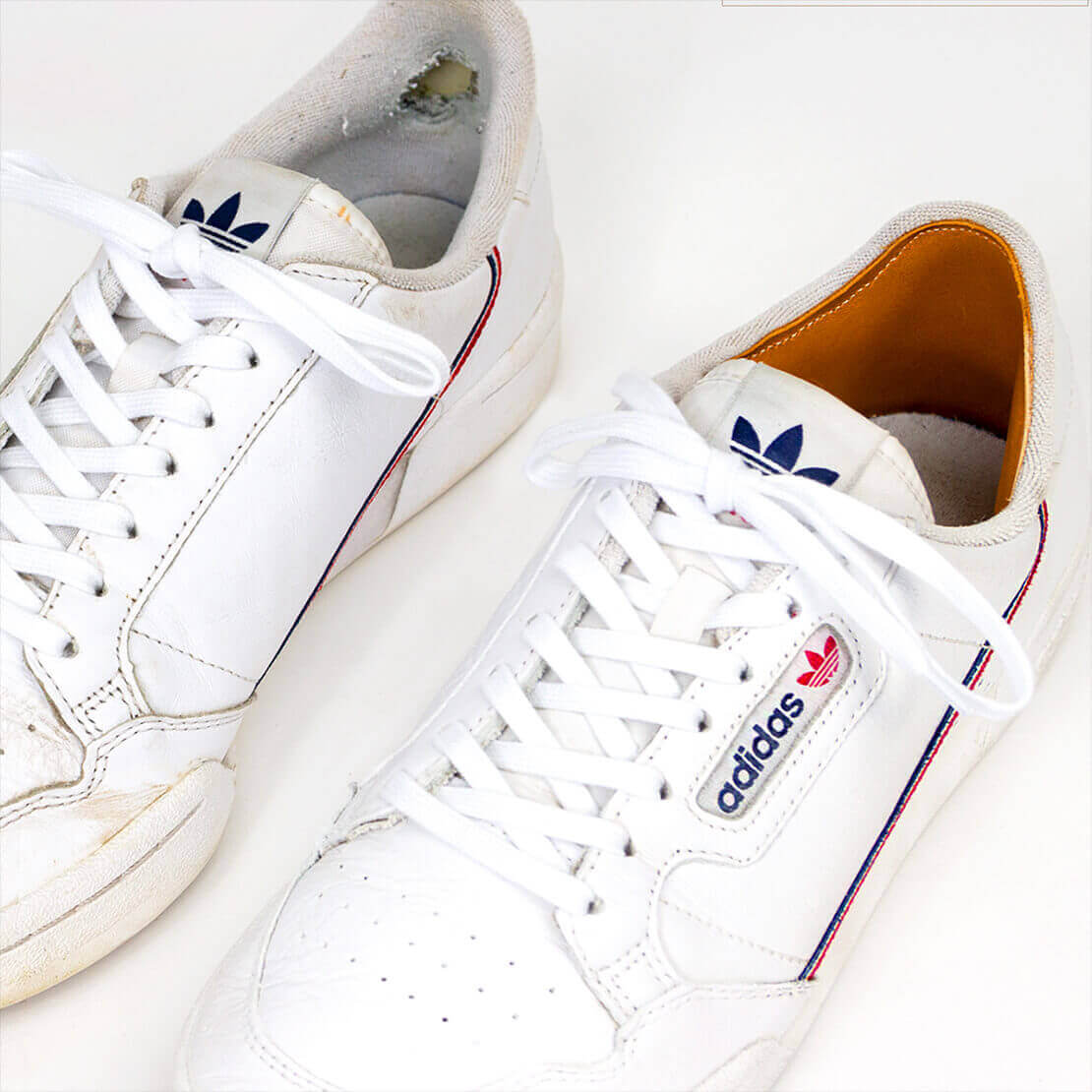 From shoe care to all leather care
After the sneakers, our team tackled the leather goods. All leather goods: handbags, wallets, jackets, and many others.

Thanks to our expertise developed on our previous universes, the development was faster for this range. Products have been designed with formulas based on natural ingredients for more delicate leathers. Thank you to all our customers who dropped off briefcases, jackets, and handbags.

We don't want to stop there! We want to tackle all the leathers in your life. That's why we've stepped out of our comfort zone. We have gone into car upholstery and leather furniture.

Two completely different worlds, with very specific types of leather. Two new challenges for the teams. Internally, after months of development, changing formulas, and deciding on formats, we launched our ranges.

The DNA is the same: effective products and a simple routine to keep your car and your sofa clean. New products are ready to enter your homes and conquer your hearts.

That's how we can sum up our last 10 years.
Clean leather bag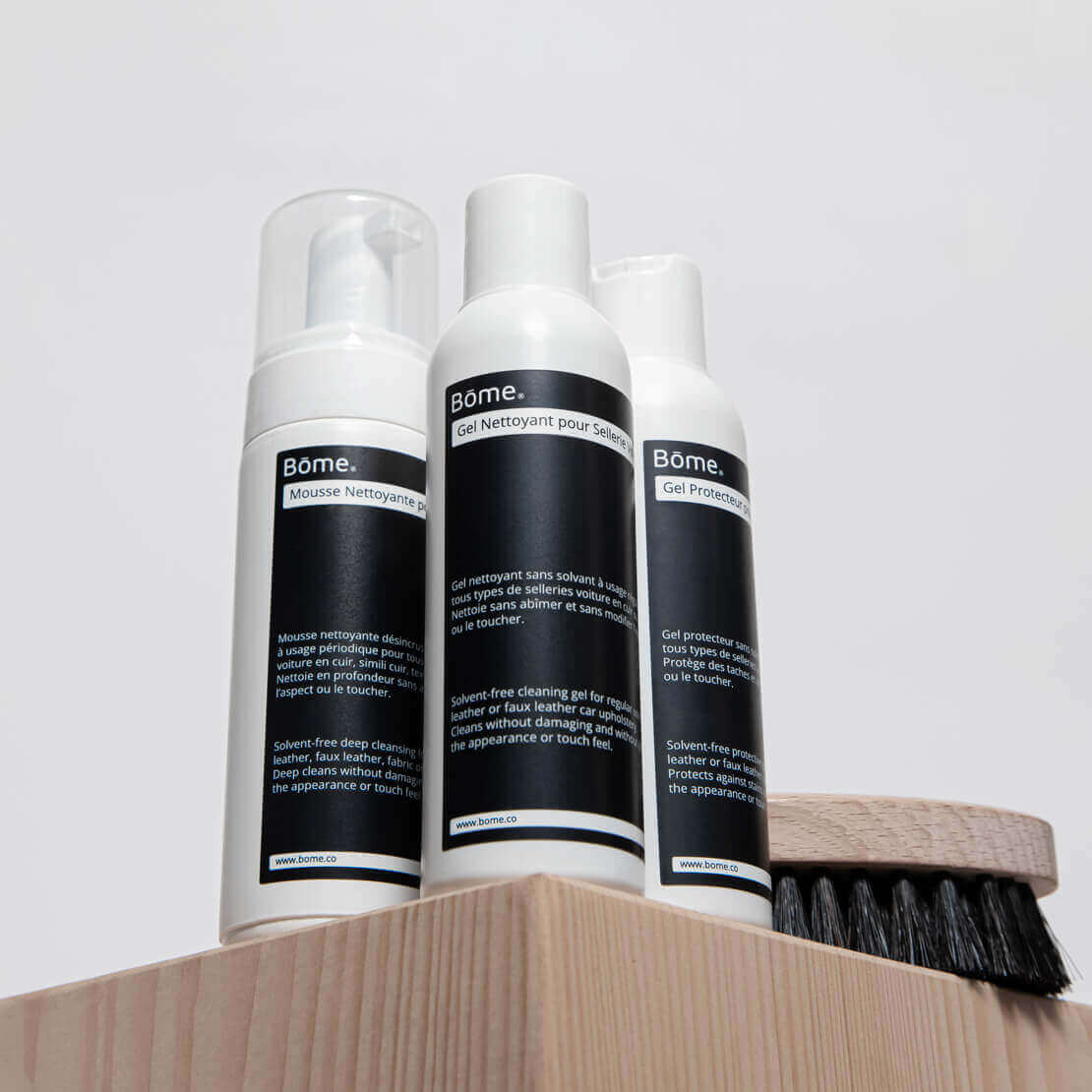 And in 10 years?
So for the next few years, we want to do even better! To accompany you even more in taking care of your business.

Our products do not save the world, but we are part of a change that is bigger than ourselves. We develop all our projects and collaborations from the heart. It is for this, and for all the moments shared with you, that we will continue our work: simple routines to keep your beloved shoes, your favorite bag, and your sofa full of memories.

With you, we will continue to spread our mission to demystify the world of cleaning.

Thank you for supporting us for 10 years, and thank you for trusting us. Together we are participating in sustainable fashion and trying to change consumer habits.
Quiz 10th Anniversary Monsieur Chaussure
How well do you know Monsieur Chaussure?

Our team has a game for you. We have searched our archives to find unusual information to share with you.

Our team has summarised this information in the form of 3 questions. 3 questions on the unusual figures of Monsieur Chaussure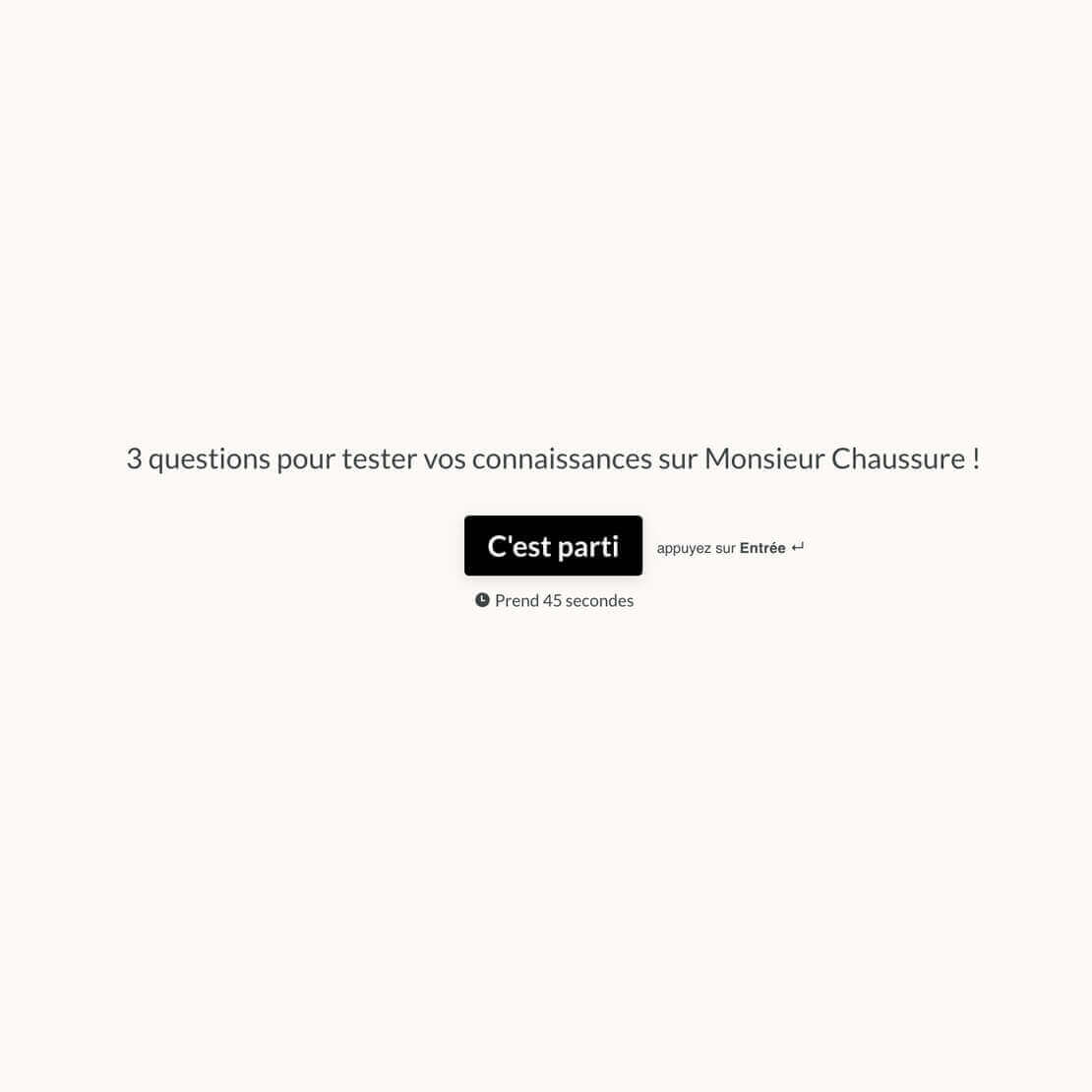 Products used.
Our users can't live without it! Find here the essential best-sellers, recommended by our community.