 
Car Upholstery Care Full Kit
Maintenance kit for all leather or faux leather upholstery in your cars. Designed to clean and protect your seats simply, quickly, and effectively. The products are easily stored in a kit in the glove compartment or in the boot. Tested and approved in Monsieur Chaussure's workshops according to the requirements charter.
Details
This product is
Tested . Checked . Approved
7 products in this kit.
Kit composed by our workshops so you don't forget anything! Find here the care products and accessories that make up this kit.
How to use this product.
This kit contains all the products and accessories to give your upholstery a new lease of life and restore its original color and softness. The products are compatible with all leather including pigmented leather and faux leather. The products have been designed to clean and protect leather without damaging the leather thanks to their formulas based on natural ingredients and without solvents.

In the complete car upholstery maintenance kit composed of 6 pieces, you will find:
- The black cleaning brush for shampooing with the cleaning and descaling foam.
- The cleaning and descaling foam without rinsing, tested and approved in our workshops, to carry out deep cleaning of your car upholstery with the cleaning brush to reach the seams and other corners. Preferably used once a month.
- The polishing cloth for applying gel products to the car seat.
- The microfiber towel to wipe off the foam in one pass. Machine washable and can be used several times.
- The cleaning gel for regular cleaning of your car's upholstery. Its fluid texture allows a quick and easy application with a polishing cloth.
- The protective gel protects the leather of your upholstery against future stains and scratches. It leaves a non-sticky protective film to prevent stains from becoming embedded in the leather.

Conservation: for a good conservation of the products, make sure to close the caps after use. A little advice from our product team: to avoid misplacing a product, we recommend that you store it in a case in your glove compartment, or in the car boot.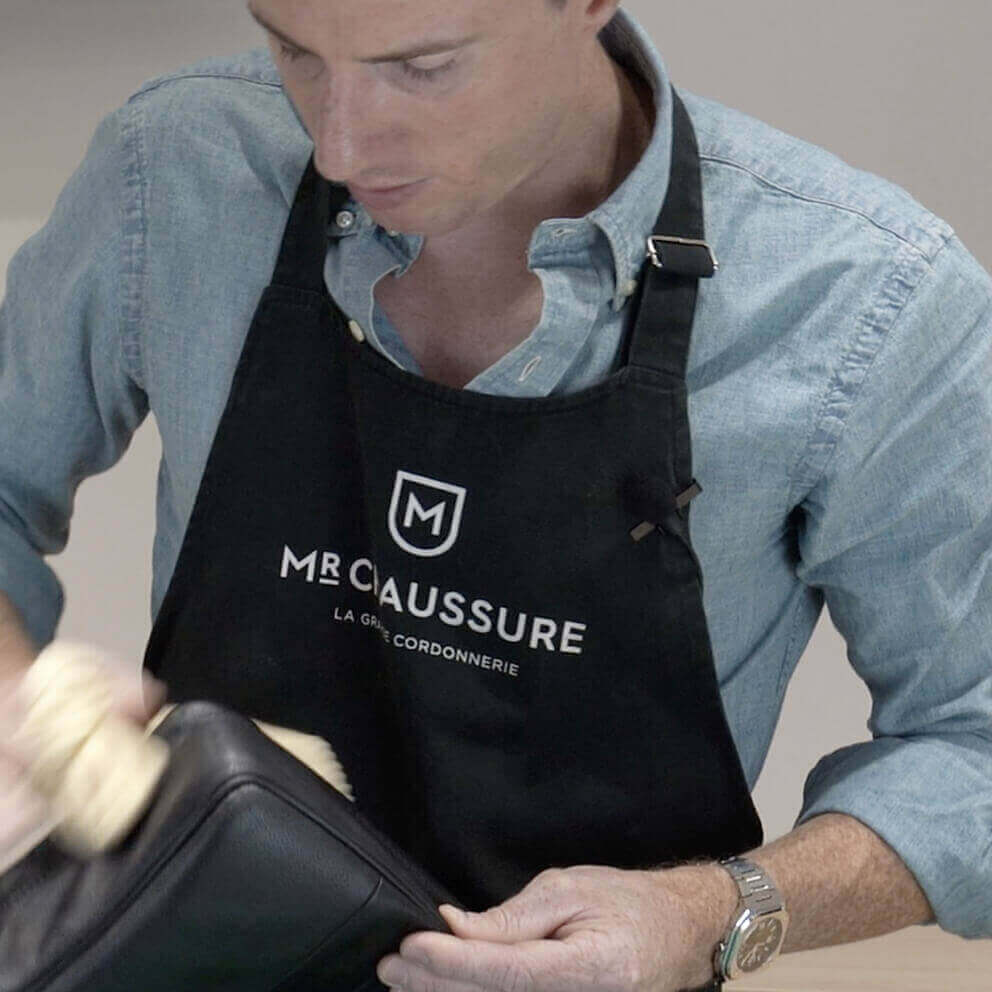 2 reviews / 5 stars
The rating for this product is 5 out of 5 stars.
We collected nearly 2 reviews from verified buyers.
Laurent J.
Verified buyer
Nov 24 2022
Perfect!
The products are very easy to use, you will quickly notice how much car seats need to be maintained regularly.
Laurent J.
Verified buyer
Nov 24 2022
Ready to use!
Contains all the products you need to clean your car!
Details.
Find all the details for the product:
Car Upholstery Care Full Kit.
For more information on the use of this product you can consult the associated tutorials
Colour range :

All Colours

Category :

Shoe Care Kits

Materials :

Car Upholstery Only

Use :

Kit / Multiple

Quick Access :

The Workers' Choice

Weight :

0,833 g

Length :

24 cm

Width :

16 cm

Height :

7 cm