What gift to give on Valentine's Day 2023?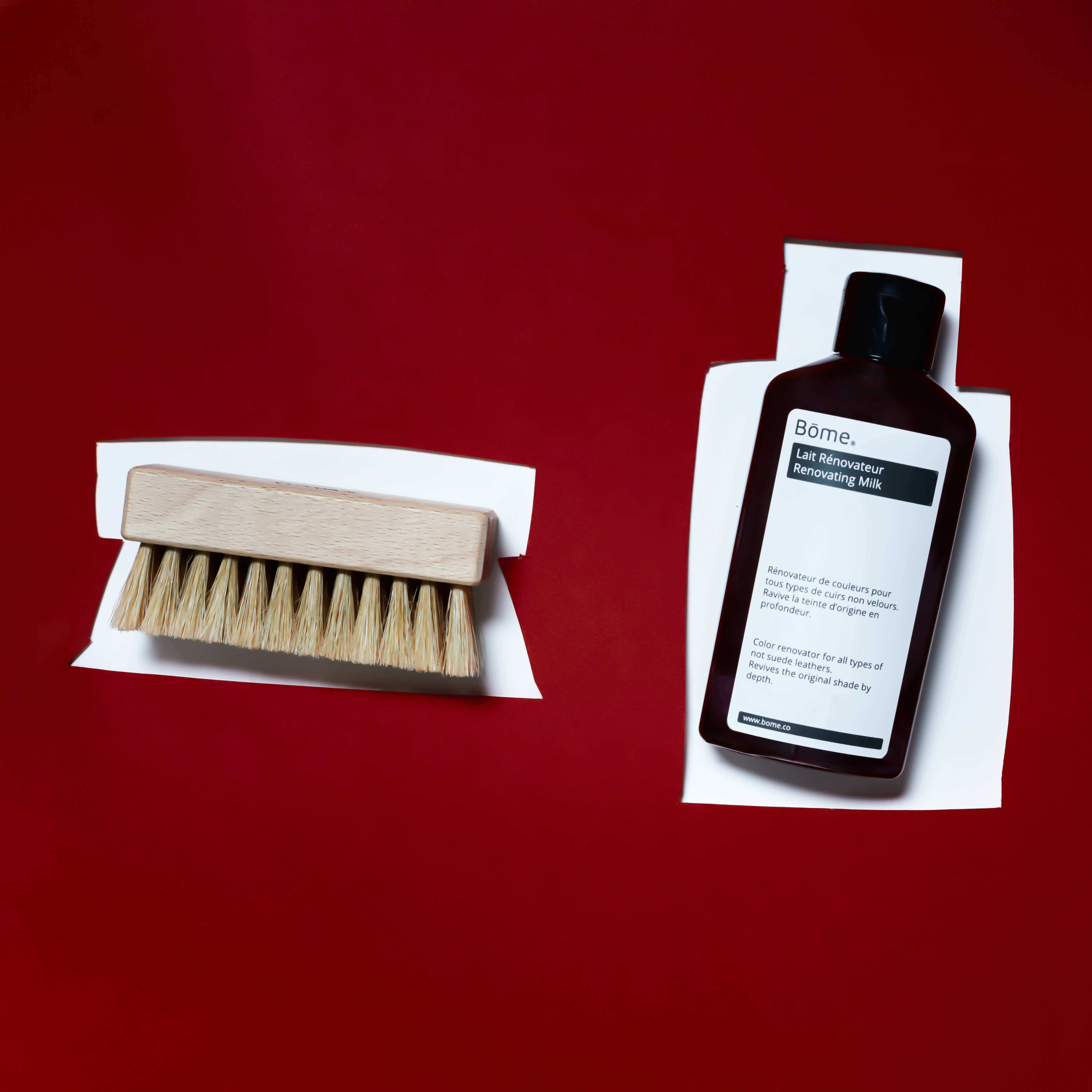 Valentine's Day is back.
This 2023 edition is the occasion to offer your partner a gift. Whether it is symbolic, personal, funny, or original, it is a good way to show your love.
Return - News
This advice file reads in
5 min
A ritual that gradually took hold
Over the years, many rituals have appeared in the different regions of France: the saucé in Lorraine, the fête des brandons, and many others.

Every Valentine's Day, offering sweet words to the one you love has become a ritual. The sweet words were soon accompanied by small gifts such as chocolates or flowers. The small gifts became bigger. Today, the gift has become a full-fledged Valentine's Day ritual.

But finding a gift for your partner is not always an easy task.

For those of you who lack inspiration, here are some ideas for finding the perfect gift.
The original: leather goods care kit
For a while now, she has been carrying her new bag around with her. Whether at work, on an outing with girlfriends, or as a lover, it is always there! It adapts to every situation and every outfit.

But a wine stain would be an absolute drama!

This is impossible with the leather goods kit. It is ideal for keeping your favorite bag free of stains, even wine stains. The best part is that it protects against the marks of time.
How to clean leather bag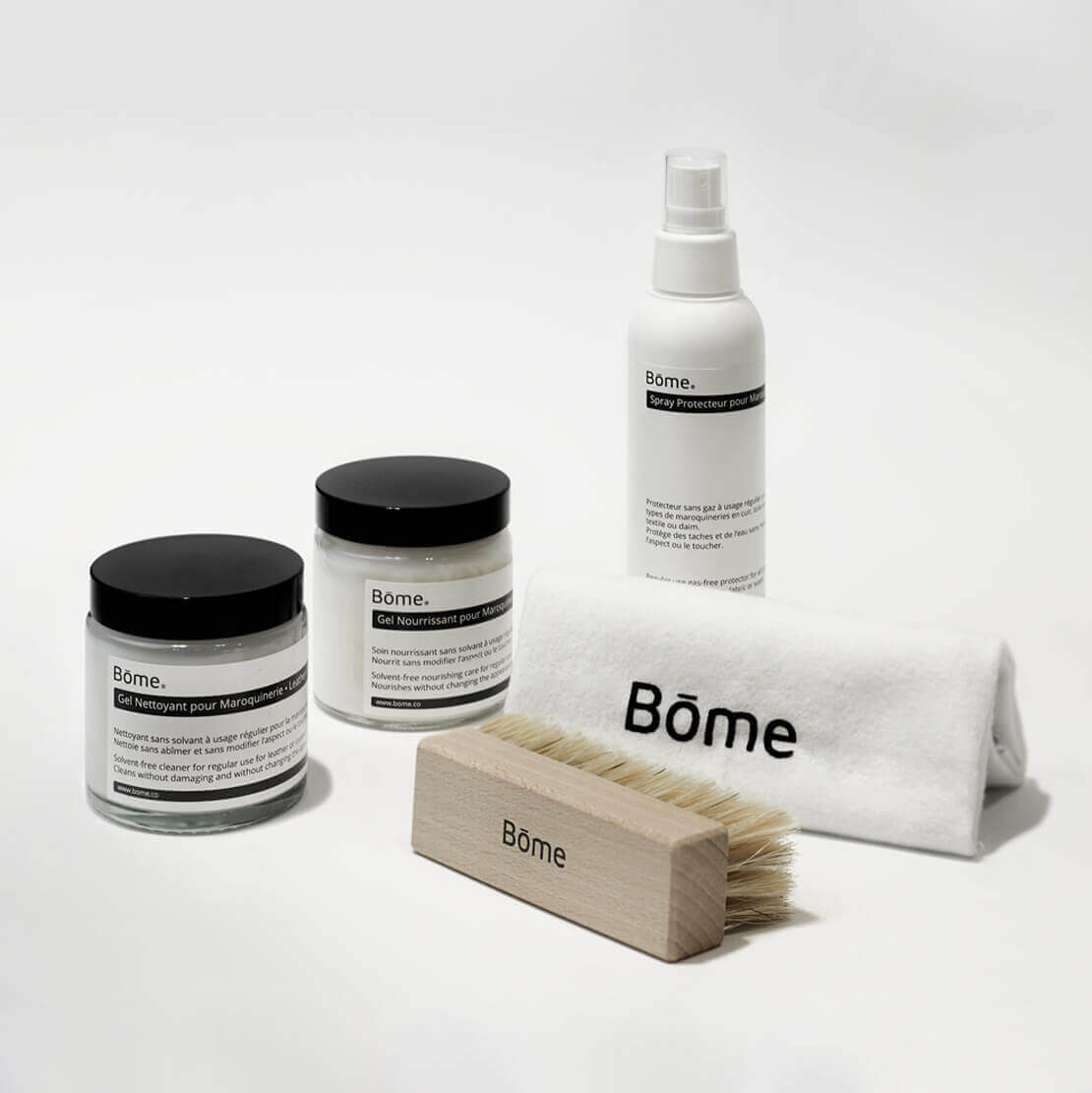 The surprising: sneaker care
His favorite sneakers are starting to scream "recycle me" and before he or she buys a new pair, give him the sneaker care kit!

A gift designed for the sentimental person who doesn't want to part with their shoes. It contains everything you need to give your trainers a second life.

What a surprise for your Valentine with an original and useful gift.
Clean white sneakers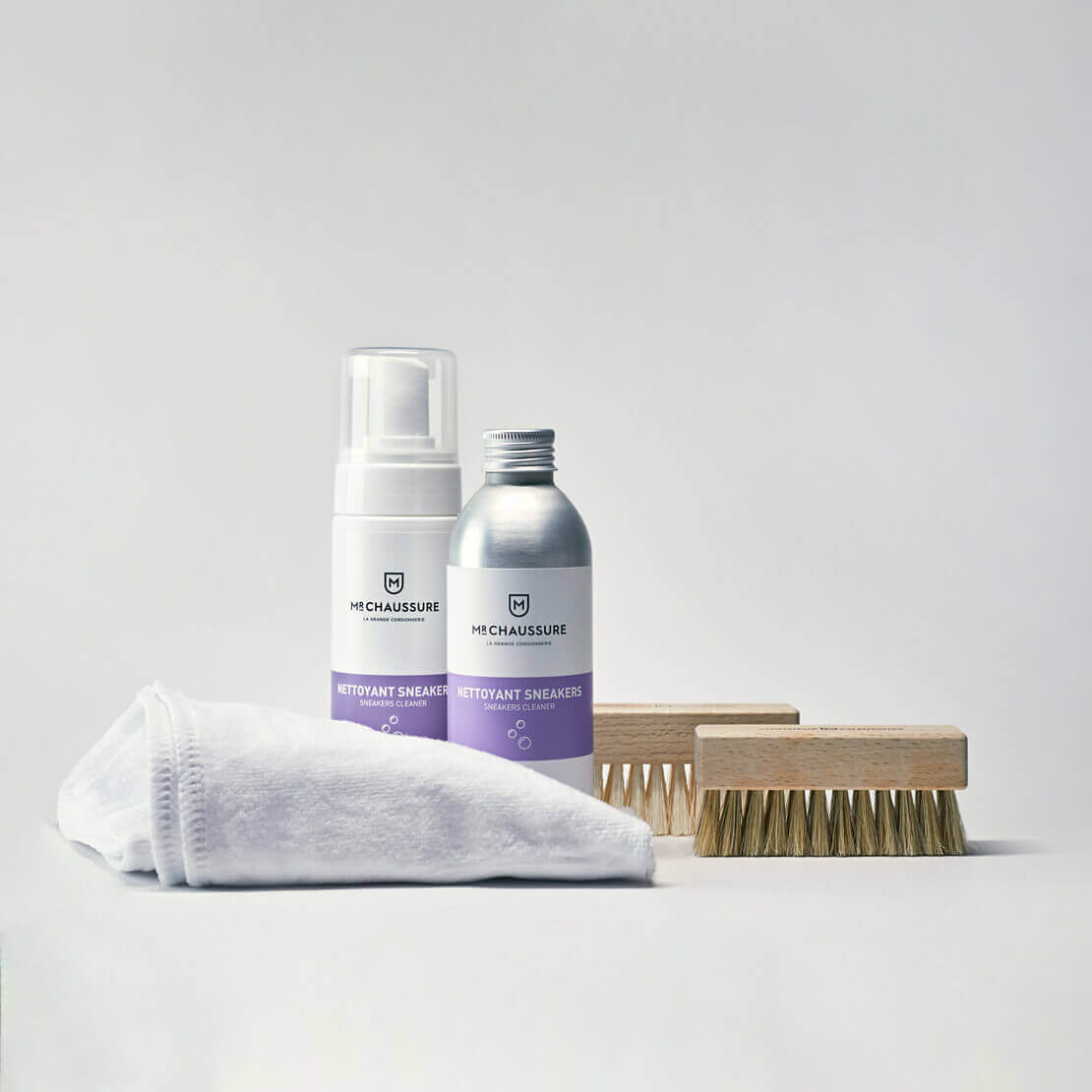 The classic: shoe care
In the car, on a bike, in the subway, on foot: with each step you take, your shoes or boots accompany you. And because your partner's pair is wearing out. Dull, scarred, wrinkled, it's time to take action!

Turn to Monsieur Chaussure's leather and suede care kits. The perfect gift to help everyone to take care of their things effortlessly!

A committed, useful, and easy-to-use gift: combined with tutorials to guide your partner step by step.

The perfect trio to please your partner and the planet.
Clean leather shoes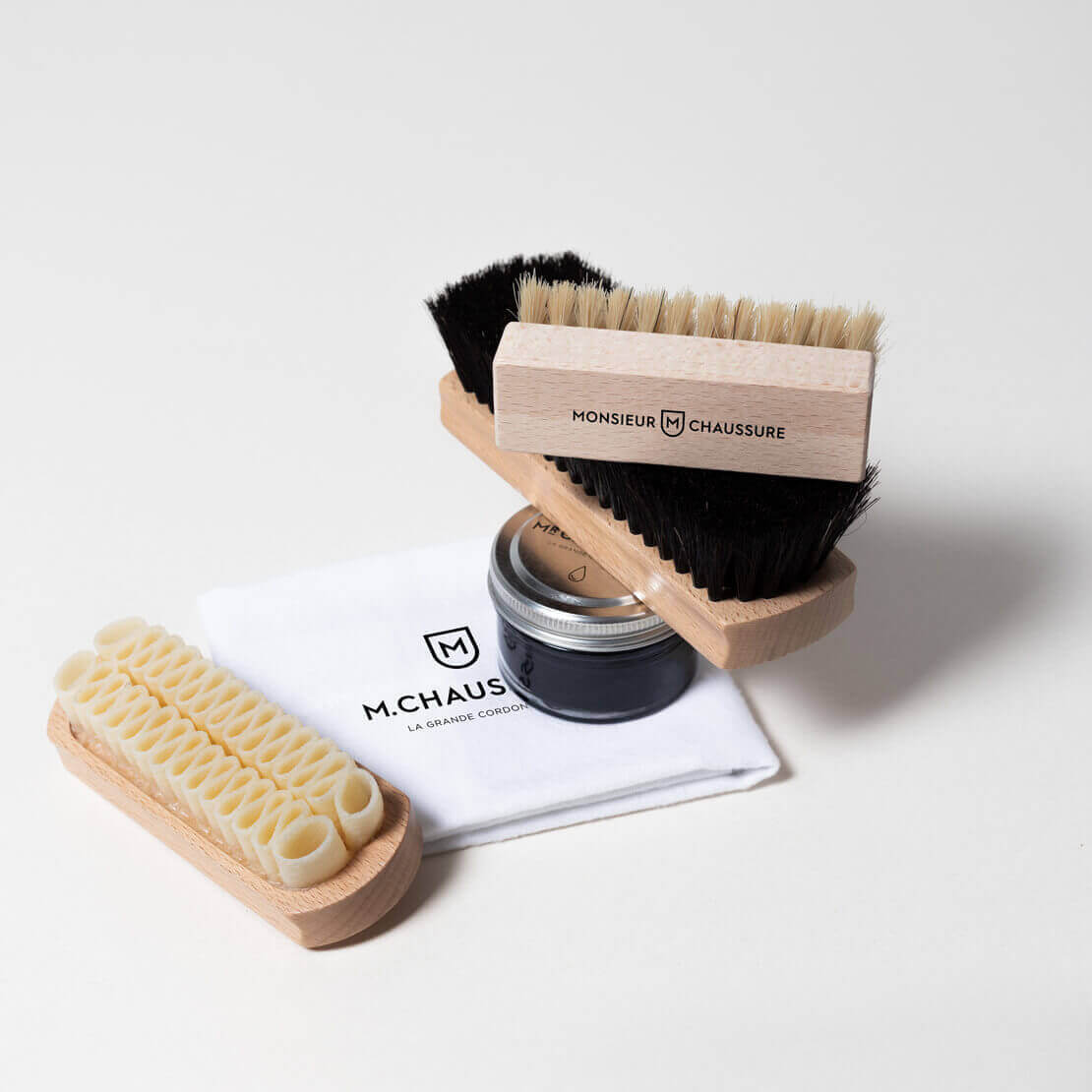 The essential leather belt
Indispensable to complete an outfit, the leather belt is a sure value to offer. It is a beautiful and useful gift. Your partner will have no choice but to think of you every morning!

Monsieur Chaussure's models are ideal for giving. They are suitable for all body types and clothing styles. You will find a wide choice of colors: from garnet to gold, not forgetting black, brown, and navy blue.

Our selection of belts is made in France using traditional craftsmanship. They are made from full-grain leather to ensure a touch of elegance to every outfit.
Leather belt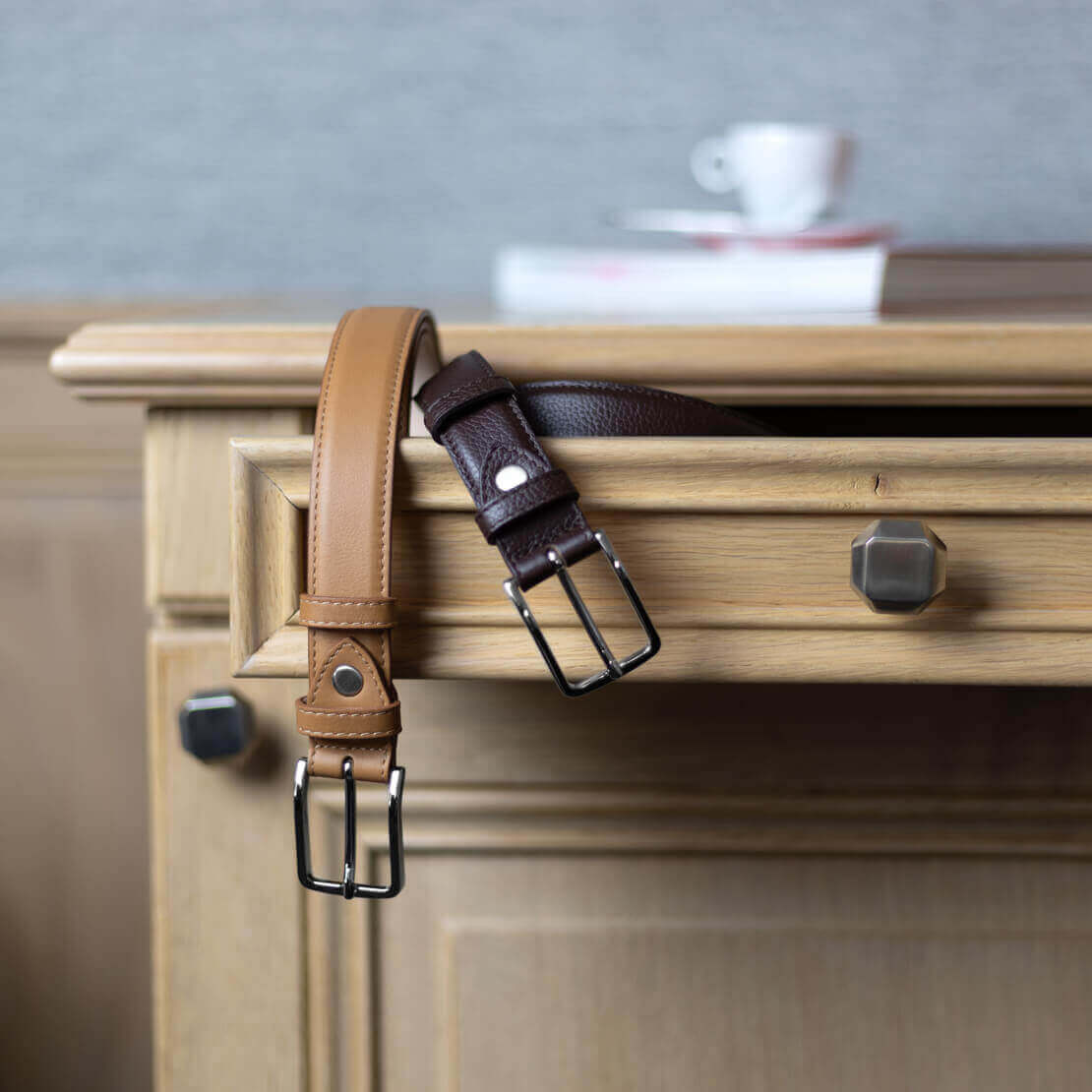 The must-have socks
It's a must-have, often overlooked. But socks are a practical gift. They are intended to accompany your partner on a daily basis. Made to be very comfortable, he will not be able to part with them. They will quickly become his favorites.

Ideal for him to think of you every morning before leaving for work.

And to make sure he never runs out, we're giving you the 7th pair! So you can give your partner a whole new set of socks.

Our socks are made of Scottish yarn and are available in plain or ribbed. We offer a wide range of colors: black, navy blue, orange, and pink. You are sure to find the right model for you.
Lisle cotton socks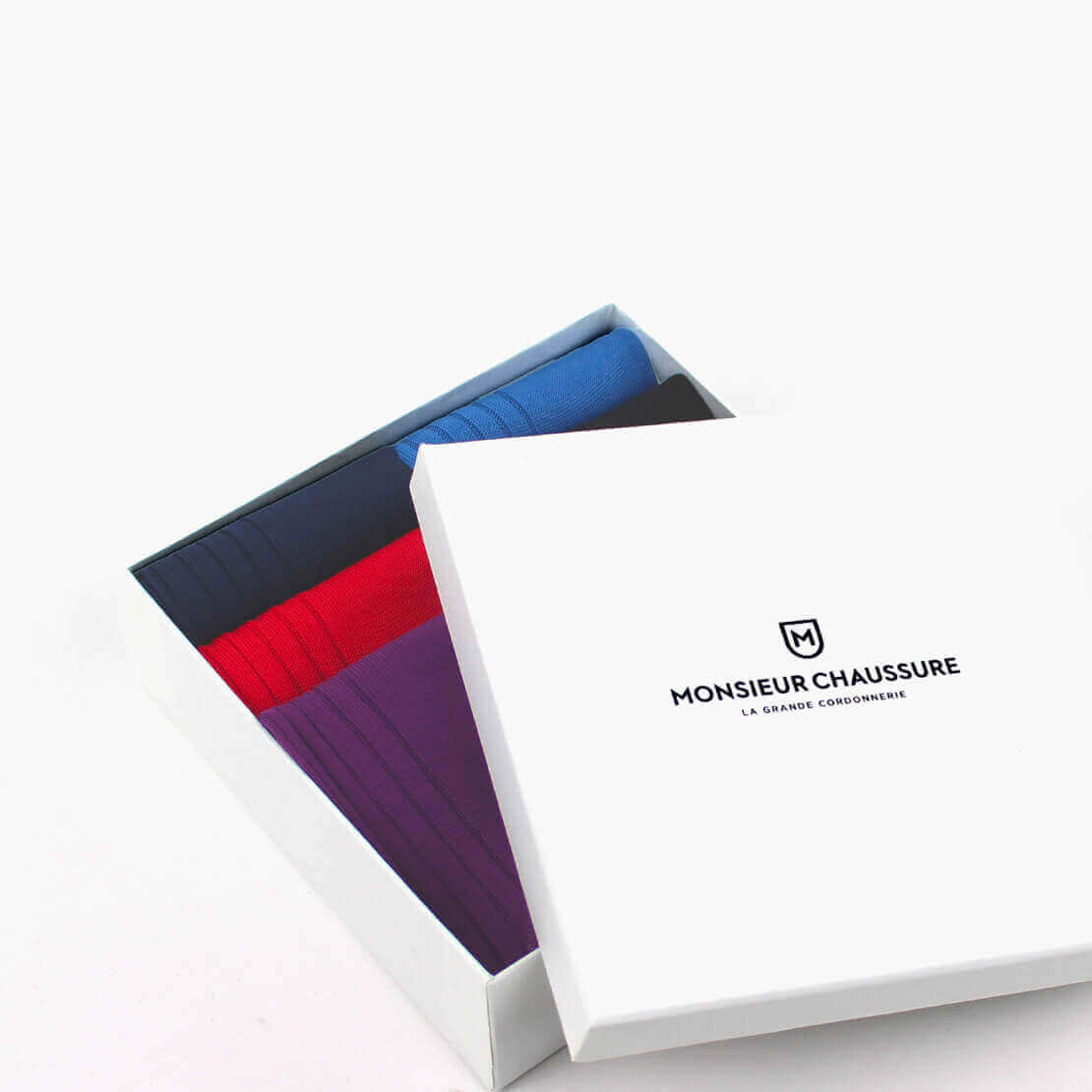 Whether you are original or classic, you will be a hit
And that's it, that's the small selection made by our team for this 2023 edition of Valentine's Day.

One last tip: surprise your partner with an original gift!

Share with our team the reaction of your partner on Instagram! Just mention @MonsieurChaussure.