Made in France to the forefront!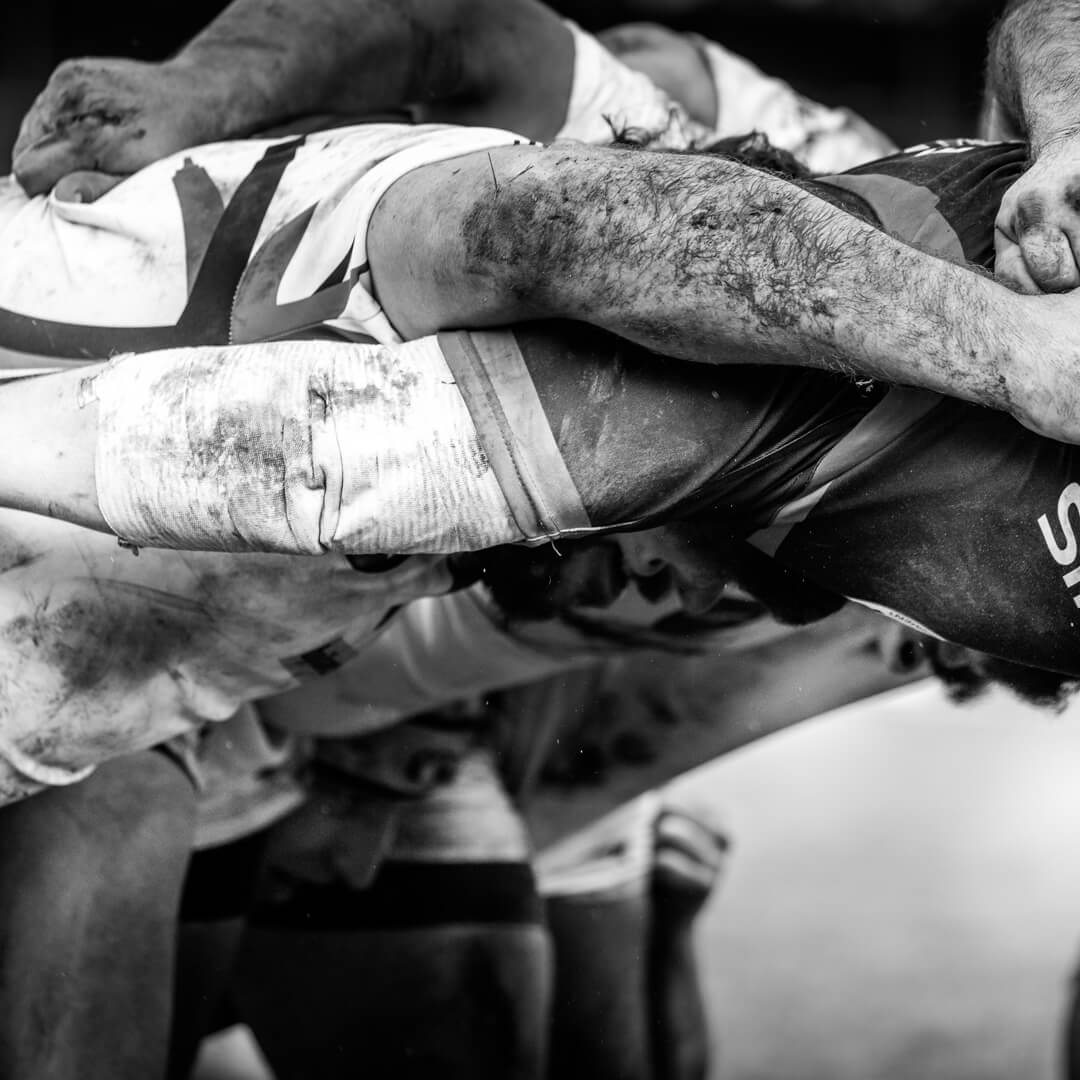 15% extra discount on permanent offers with code FRANCE23. (finished offer)
For the Rugby World Cup, Monsieur Chaussure is proudly featuring its made in France products on the front lines! This is an opportunity for you to (re)discover the best-sellers in our ranges while taking advantage of an exceptional promotion: 15% extra discount on permanent offers.
Return - News
See the products used
This advice file reads in
1 min
Let's celebrate made in France
Like a rugby team, Monsieur Chaussure and its French partners come together to offer excellence and expertise. This is how we have been able to offer you a range of quality products for over 10 years.

To honour this commitment, Monsieur Chaussure offers you a 15% discount on a range of products with the code: FRANCE23.

This code can be shared without moderation with all your family, friends, colleagues, etc.
Up to 25% off our care kits
For a weekend, all our kits are 25% off with the code FRANCE23.

Monsieur Chaussure care kits are available for leather shoes, suede shoes and trainers for both casual and sports use. In the selection, Bōme care kits are also eligible for the weekend offer.

The care kits are made in France to support the know-how and innovation of French industries. The Monsieur Chaussure team is at the forefront of offering you a varied range of products and accessories designed to meet your needs. Each product we offer is formulated using natural, solvent-free ingredients. The formulas are designed to protect the leather, your skin and the planet.
Enjoy the offer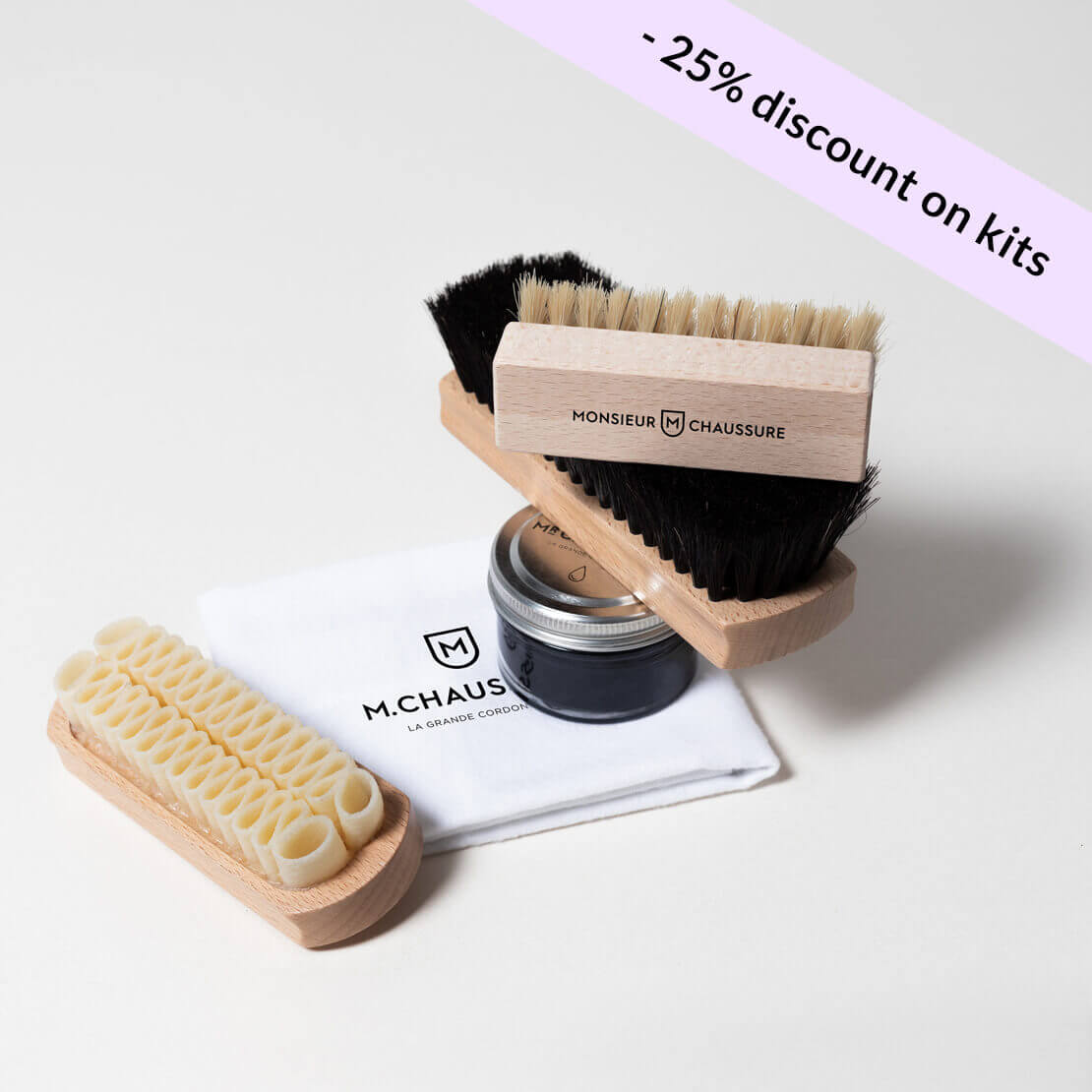 15% discount on shoe repair services!
15% discount with code FRANCE23 also applies to our shoe repair service. All online shoe repair services are available with our offer.

We offer a wide range of repair, maintenance and refurbishment services for all shoes, trainers and leather goods.

Our shoe repair service is available throughout France, free of charge. Send us your shoes, we'll repair them in our workshop and send them back to you as good as new.
Enjoy the offer on our shoe repair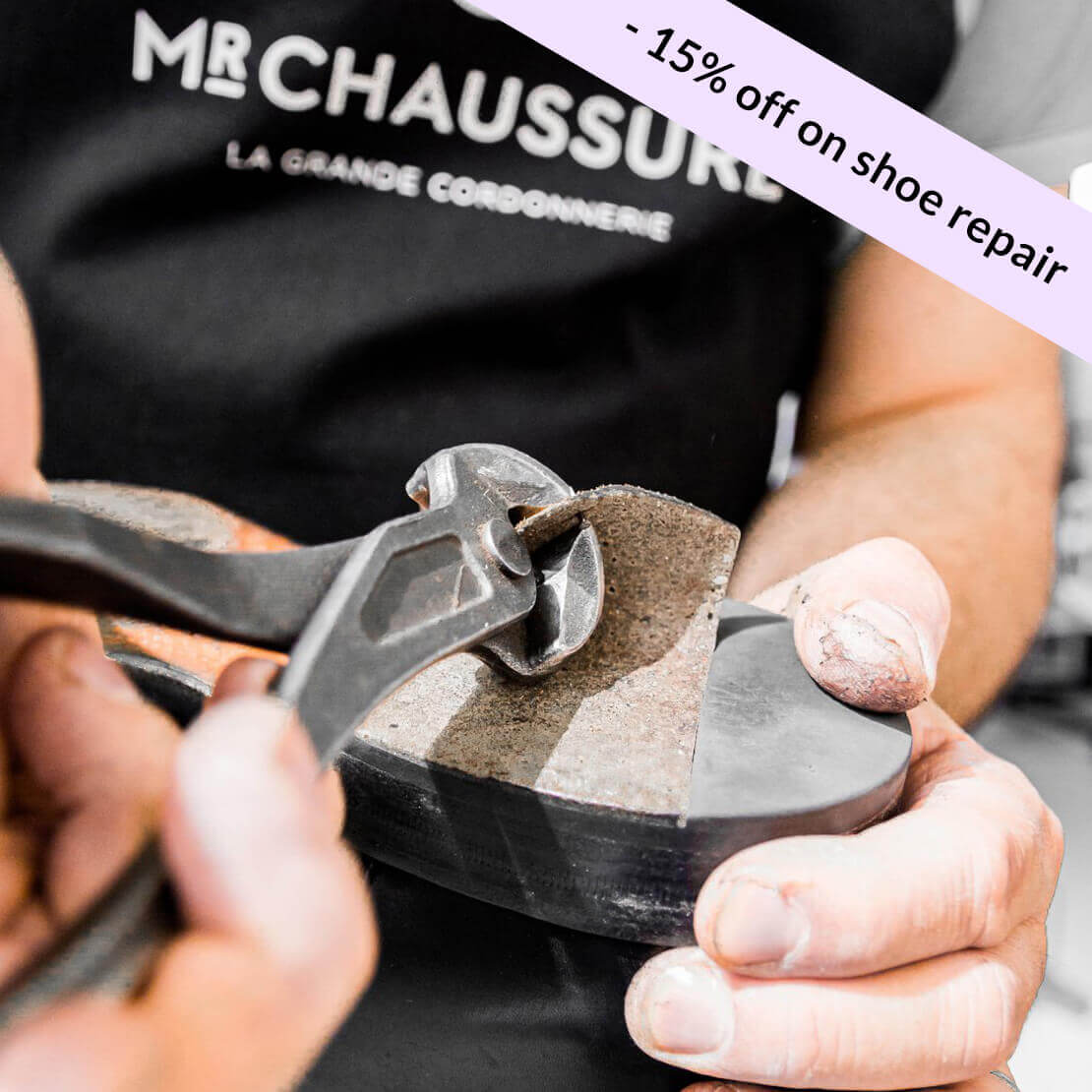 15% discount on our made in France socks
15% extra discount on special offers with the code FRANCE23.

Valid on the new Monsieur Chaussure collection of socks made in France. You'll still find our old collection at 30% off.

You'll be able to rebuild your weekly wardrobe in just a few clicks!
Enjoy the offer on our socks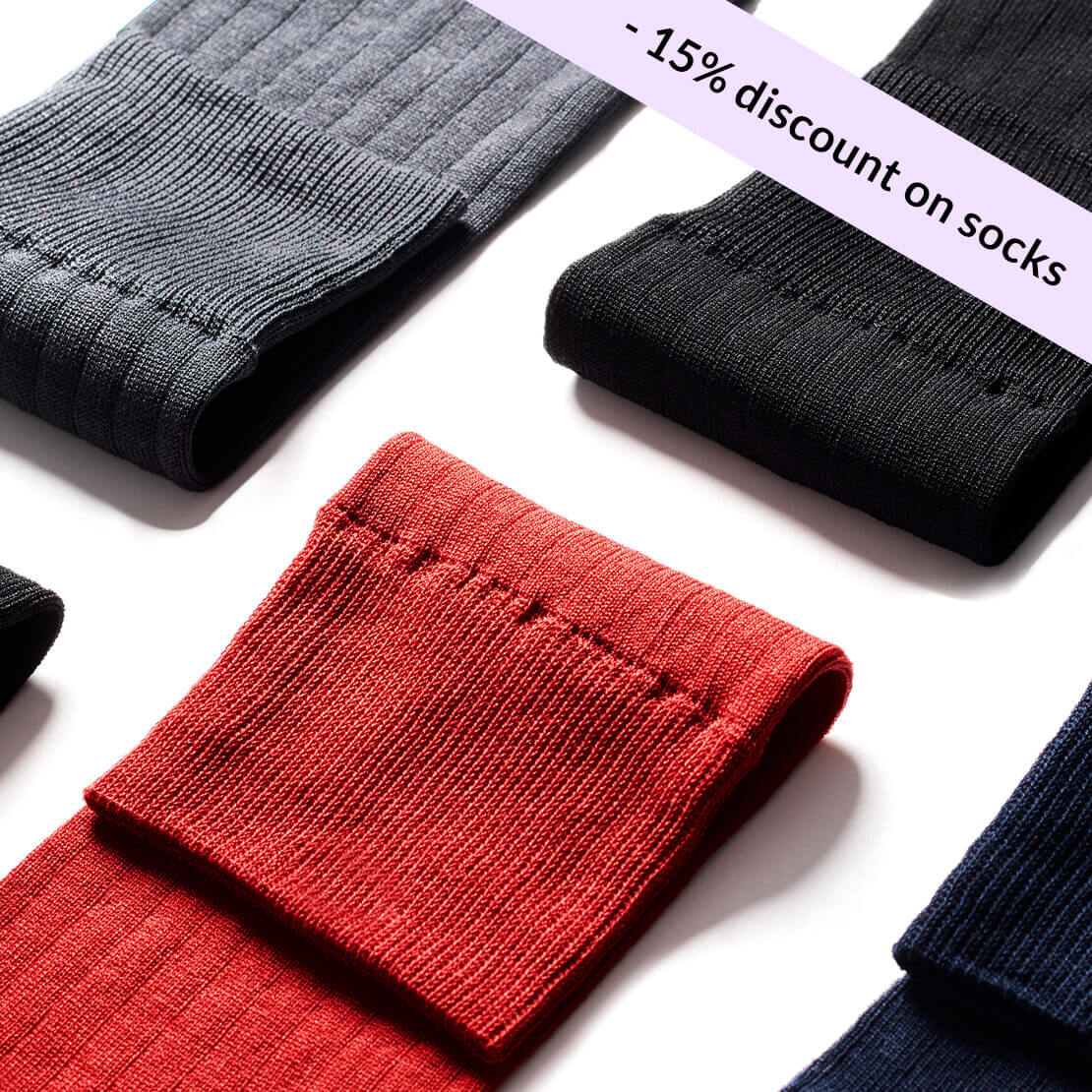 45% off for a weekend!
Use the code FRANCE23 to get 45% off our belts.

A unique opportunity to get the latest models! There are still a few models available before production is discontinued.

This is your last chance to buy an elegant belt made in France. From the choice of raw materials to the manufacturing process, every stage is carried out in France using quality materials. The result is a durable, stylish belt.
Enjoy the offer on our men's belts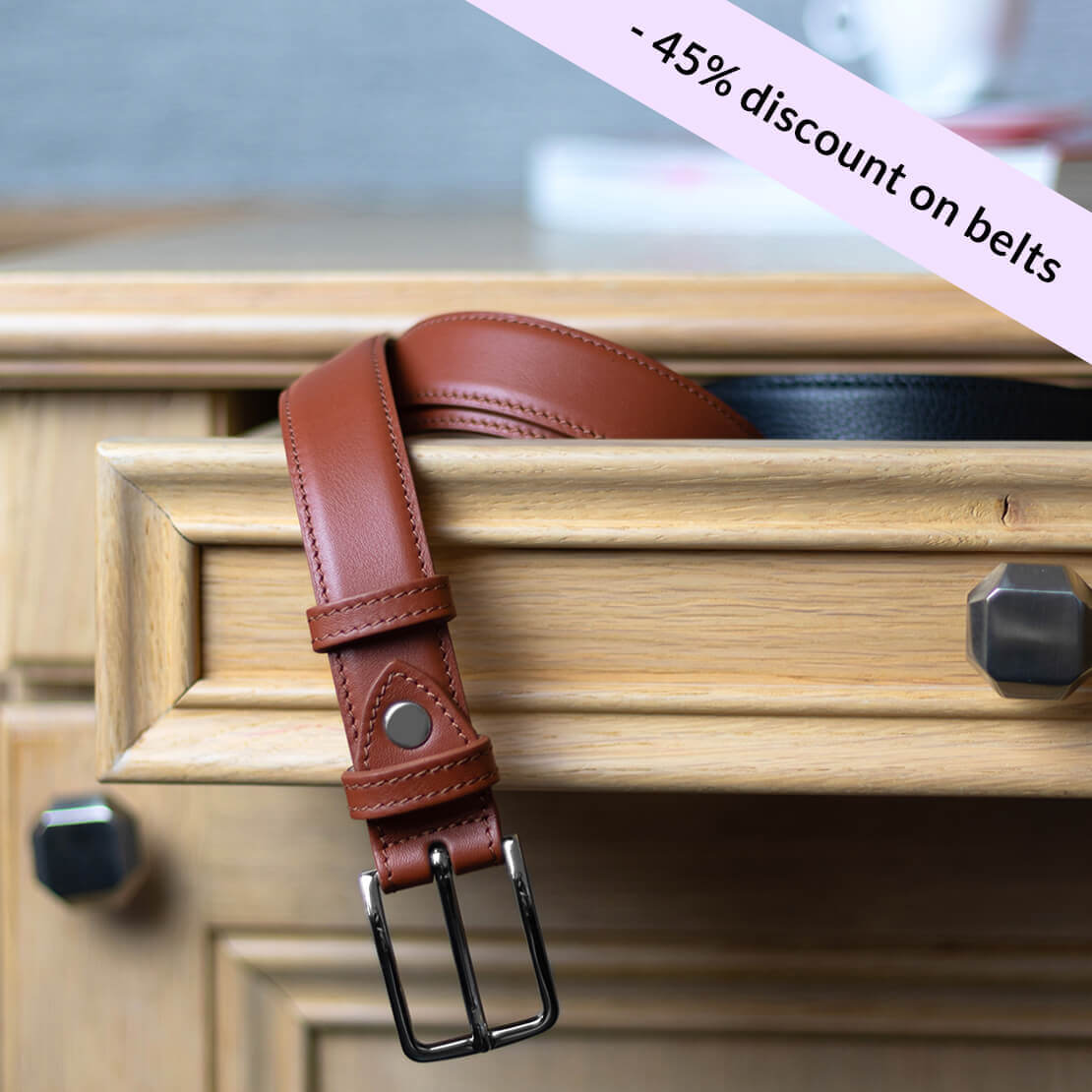 -25% off leather goods kits!
Take advantage of the offer to discover our leather goods care kit with the code FRANCE23.

The Bōme range of care products meets the same requirements as those of Monsieur Chaussure. Our leather goods care products are made in France.
Enjoy the offer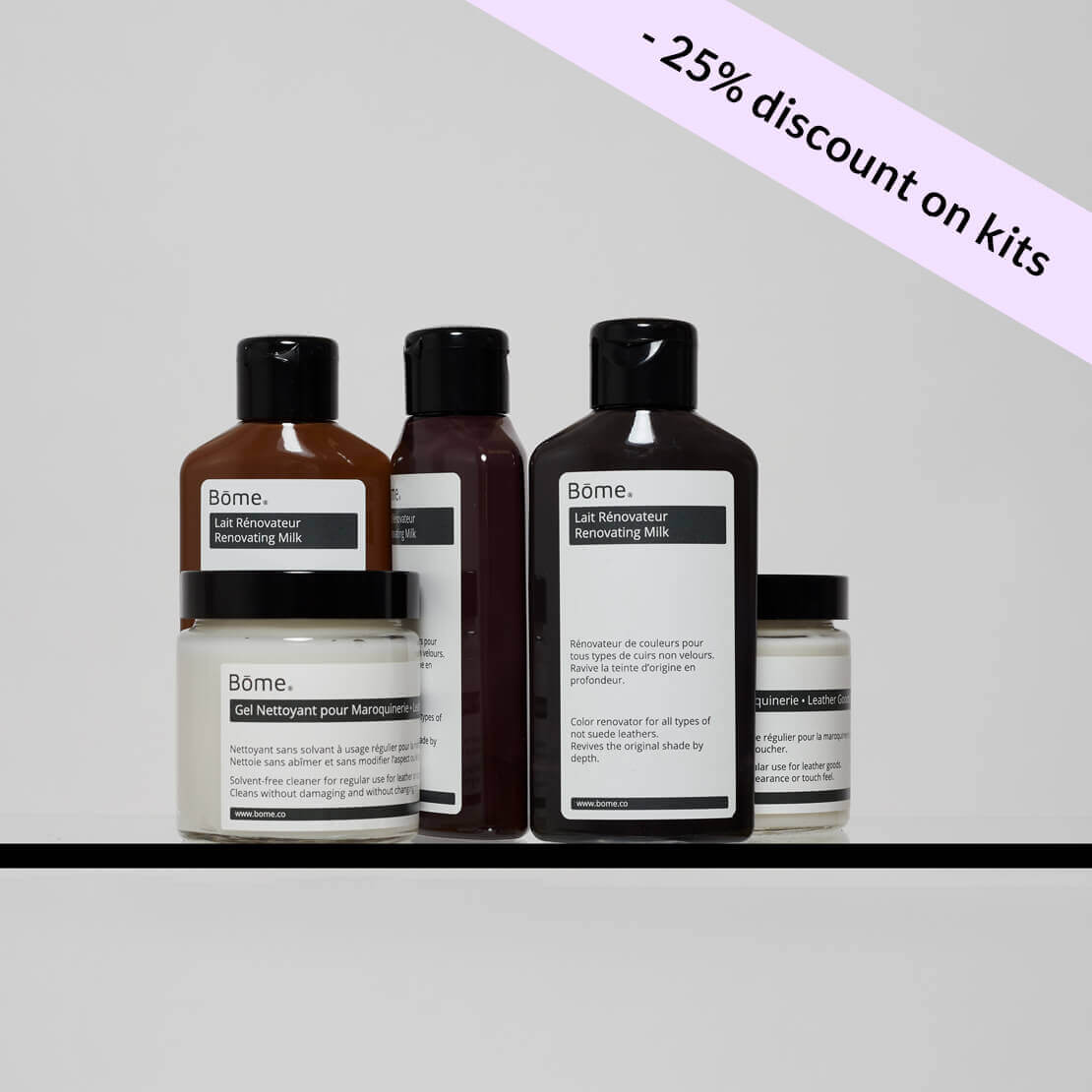 -15% discount on car upholstery care
Code FRANCE23 is an opportunity to discover our new products, including car upholstery.

Made in France, solvent-free products for deep cleaning and removing the sticky feel of leather.

This is your chance to restore the original feel and look of your car upholstery.
Enjoy the offer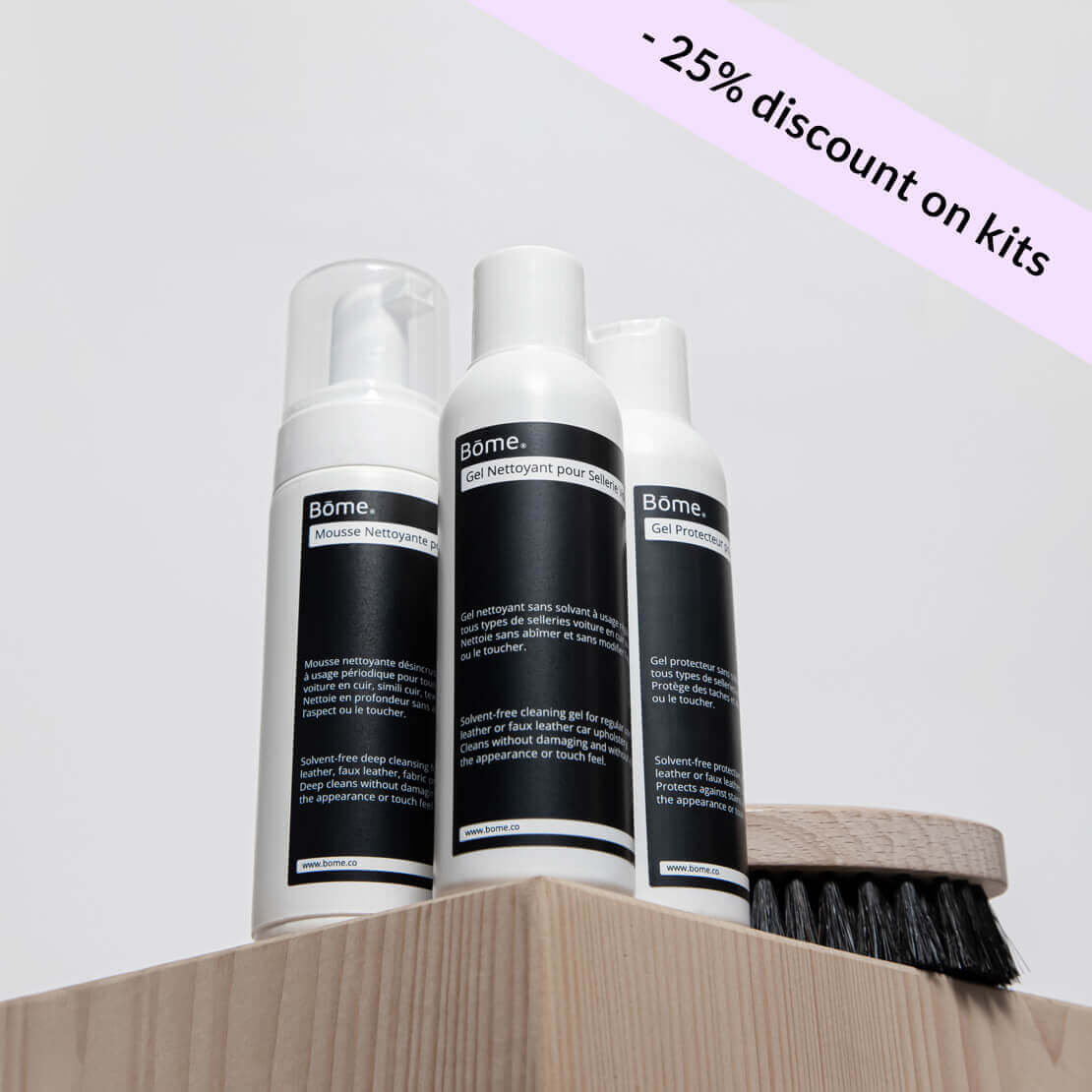 Save 15% on sofa care!
The 15% discount code FRANCE23 is the perfect opportunity to take the plunge and try our new French sofa care products.

Bōme comes to your home. The brand offers products made in France to help you look after your leather sofas and armchairs. Products of French origin respect French know-how.
Enjoy the offer
Up to 25% off sneaker care products
Use code FRANCE23 to take advantage of an extra 15% off all Monsieur Chaussure sneaker care products.

It's the perfect opportunity to discover our new products, such as the cleansing and descaling foam or the cleansing gel.
Enjoy the offer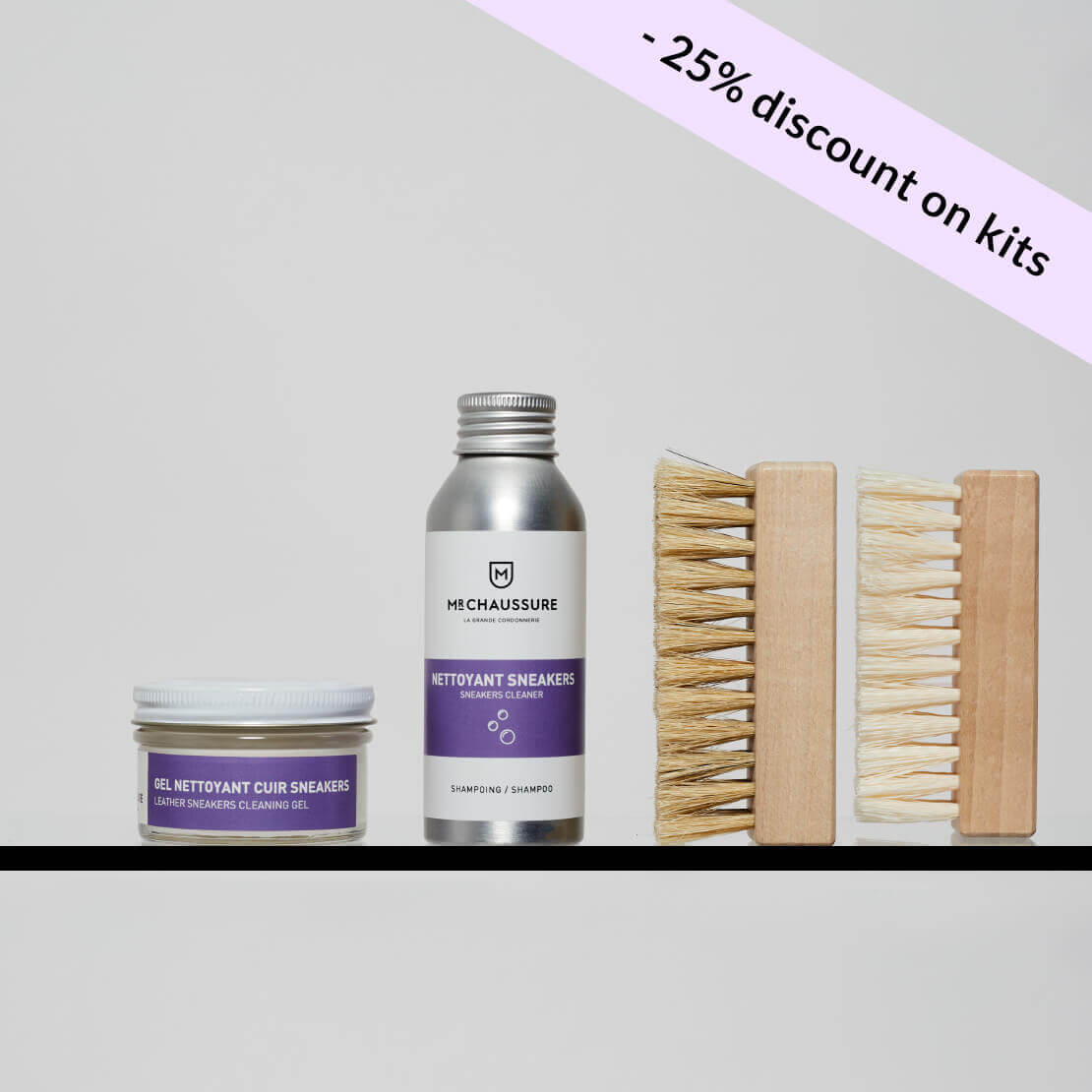 Up to 25% off all shoe care products
The code FRANCE23 is valid on all Monsieur Chaussure products and gives you an extra 15% off.

Now's the time to stock up before autumn!
Enjoy the offer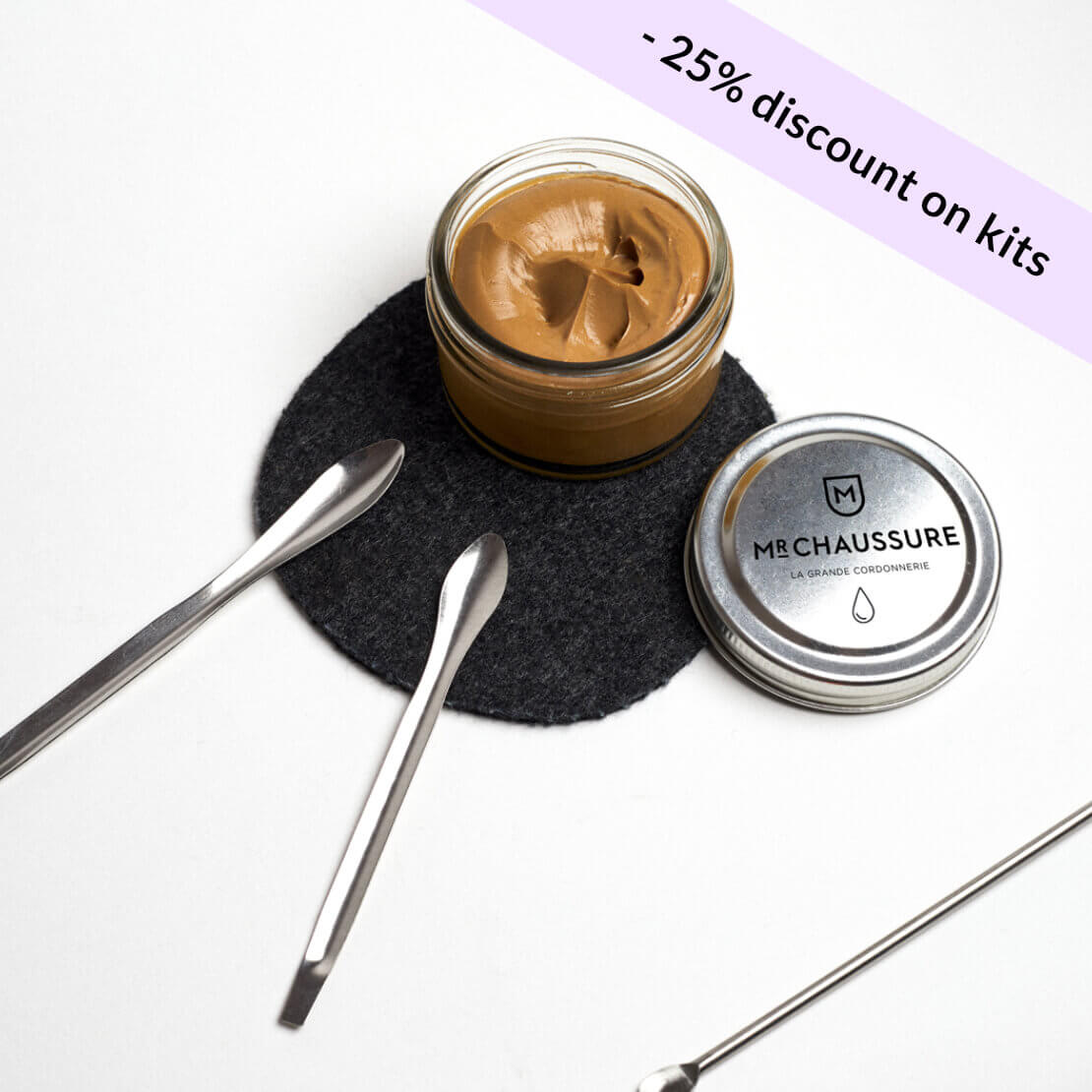 Products used.
Our users can't live without it! Find here the essential best-sellers, recommended by our community.