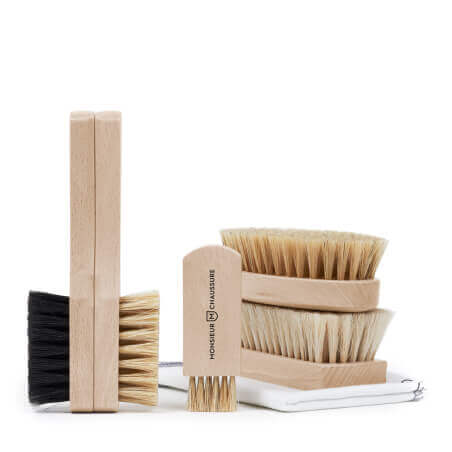  
Leather Brushes Shoe Care Kit
This kit includes all the brushes necessary for the proper maintenance of your different leathers. All the brushes are French artisanal creations.
Details
This product is
Tested . Checked . Approved
7 products in this kit.
Kit composed by our workshops so you don't forget anything! Find here the care products and accessories that make up this kit.
How to use this kit.
You will find inside this kit the essential brushes to use during your various leather maintenance.

This kit consists of a white scraper brush allowing you to dust the leather, two palot brushes to apply your polish, a welt brush to polish hard-to-reach areas, a polishing brush to shine your shoes as well as a cloth for applying shoe polish or making icing.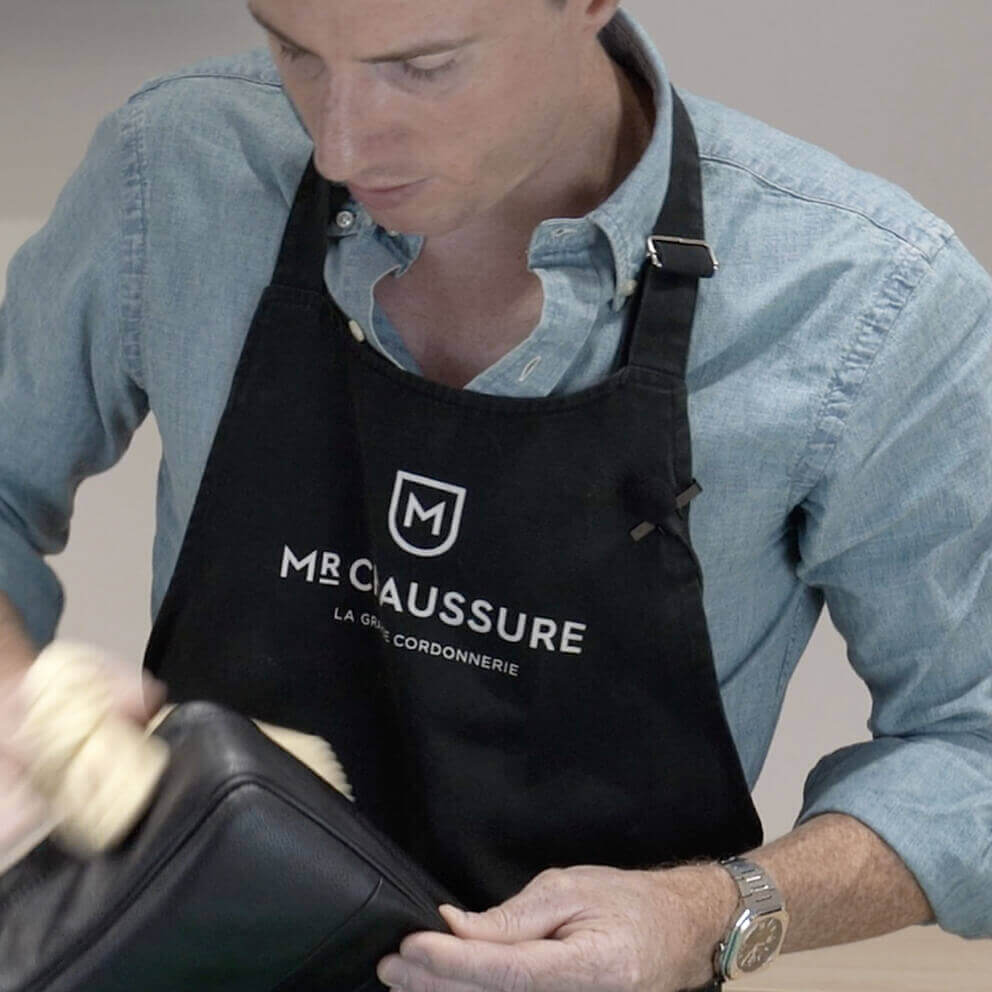 Details.
Find all the details for the product:
Leather Brushes Shoe Care Kit.
For more information on the use of this product you can consult the associated tutorials
Colour range :

All Colours

Category :

Shoe Brushes

Materials :

Leather

Use :

Kit / Multiple

Quick Access :

The Workers' Choice

Weight :

0,425 g

Length :

16 cm

Width :

16 cm

Height :

7 cm