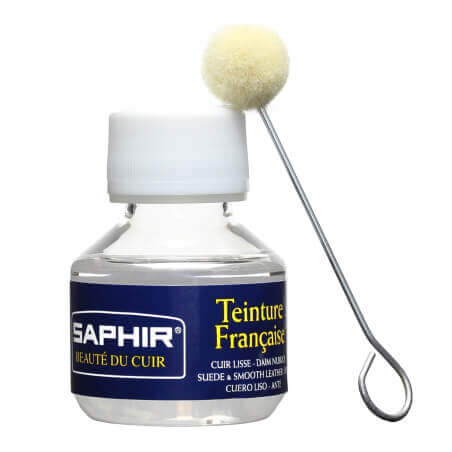  
Saphir Ligthening Base Shoe Dye 50ml
Allows you to lighten a liquid dye to the desired shade before applying to your smooth leathers. Suitable for thinning multiple dyes. Tested and approved by Monsieur Chaussure.
Details
This product is
Tested . Checked . Approved
You may also like.
Here are our recommendations that you may need in addition to this product to ensure optimal results.
How to use this product.
Precautions for use: the dye is never applied alone on the leather, it is always diluted in a coloured dye.

On leather that has been cleaned beforehand with a scraper to remove dust and a milk to remove stubborn stains, you can use the stripper to remove the old patina of your shoe in depth. To apply the color remover, use a lightly soaked polishing cloth on the entire shoe. Allow a few minutes to dry between each application to allow the product to take effect.

To obtain the new patina, you need to mix a coloured dye and a lightening dye code in a container. The more lightener you add, the lighter the new stain will be. We advise you to test a piece of paper to find the ideal shade for you. Once you have found the desired colour, you can spread the mixture thinly over the entire shoe. Repeat the process several times to achieve an even finish. As soon as you like the new patina, you should apply a colourless cream to intensely nourish the leather and prevent cracking.

You can also make it shiny with a yellow shoe polish to enhance the shades of the patina.

Close the bottle of lightening dye after use and store it in a dry place.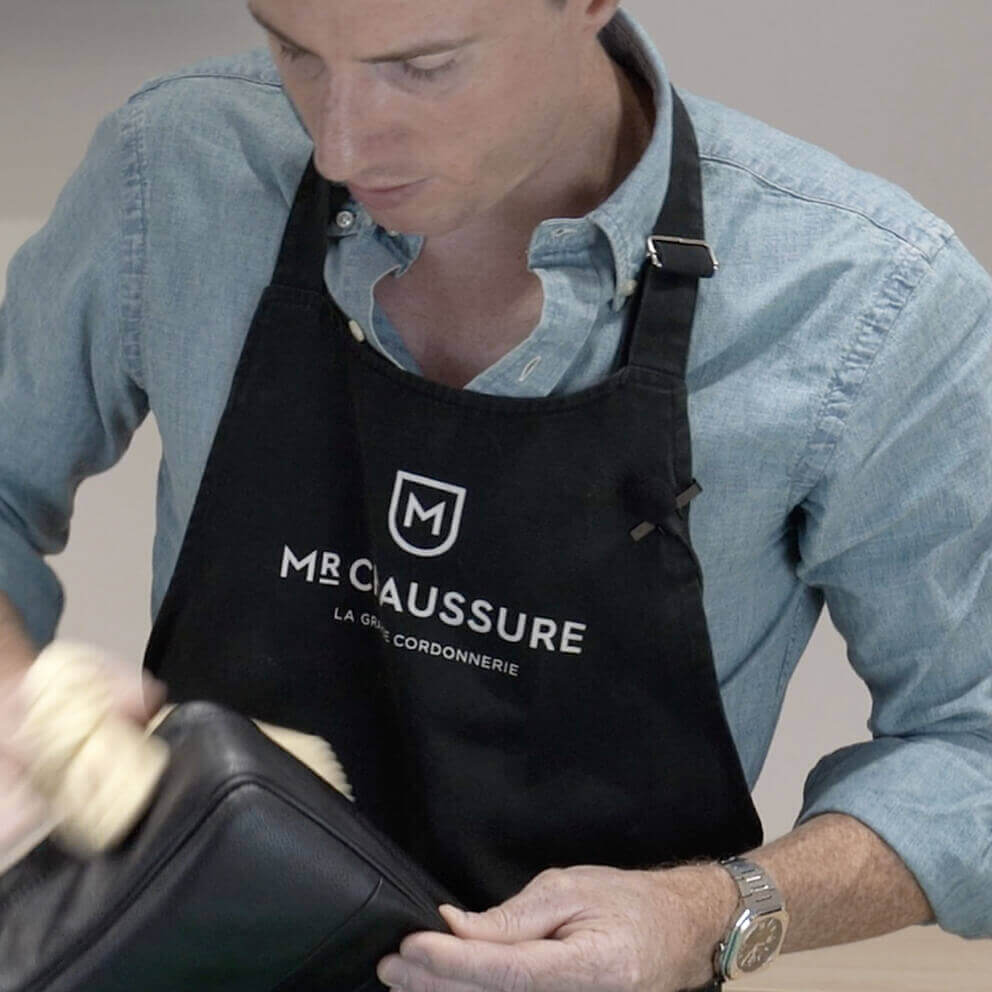 Details.
Find all the details for the product:
Saphir Ligthening Base Shoe Dye 50ml.
For more information on the use of this product you can consult the associated tutorials
Colour range :

All Colours

Category :

Care Products

Materials :

All Materials

Type :

Liquid

Volume :

50 ml

Use :

Dyeing

Quick Access :

The Workers' Choice

Weight :

0,80 g

Length :

6,3 cm

Width :

5,1 cm

Height :

12,5 cm