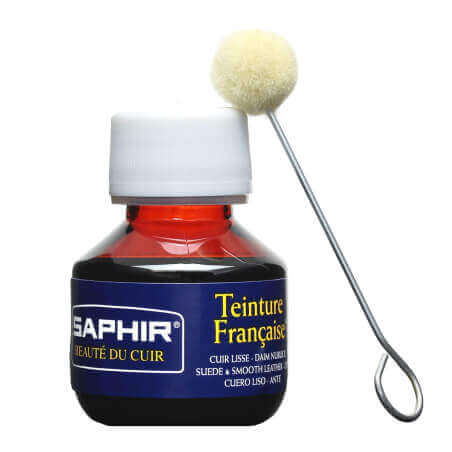  
Saphir Medium Havana Shoe Dye 50ml
French medium havane dye specially formulated to produce smooth leather patinas. This format allows the patina of several pairs of shoes.
Details
This product is
Tested . Checked . Approved
You may also like.
Here are our recommendations that you may need in addition to this product to ensure optimal results.
How to use this product.
Precautions for use: use this product in a ventilated room and protect your work surface to avoid staining it.

The dye is always applied to leather that has been stripped with a stripper specially designed for smooth leather. Once you have stripped the entire shoe and obtained a matt leather, you can apply the dye. The dye is applied to the entire shoe using the tool provided or a brush. To achieve the desired colour, you need to apply several coats so that the result is even. When you have obtained the desired result, let your shoes dry for several hours.

The next day you can maintain your shoes by applying a Mr. Shoe polish cream rich in fatty substances to intensely nourish them and intensify the colour. Then finish with Monsieur Chaussure shoe polish paste with beeswax to make it shine and protect it from humidity.

Be sure to keep the dye in a dry room away from heat.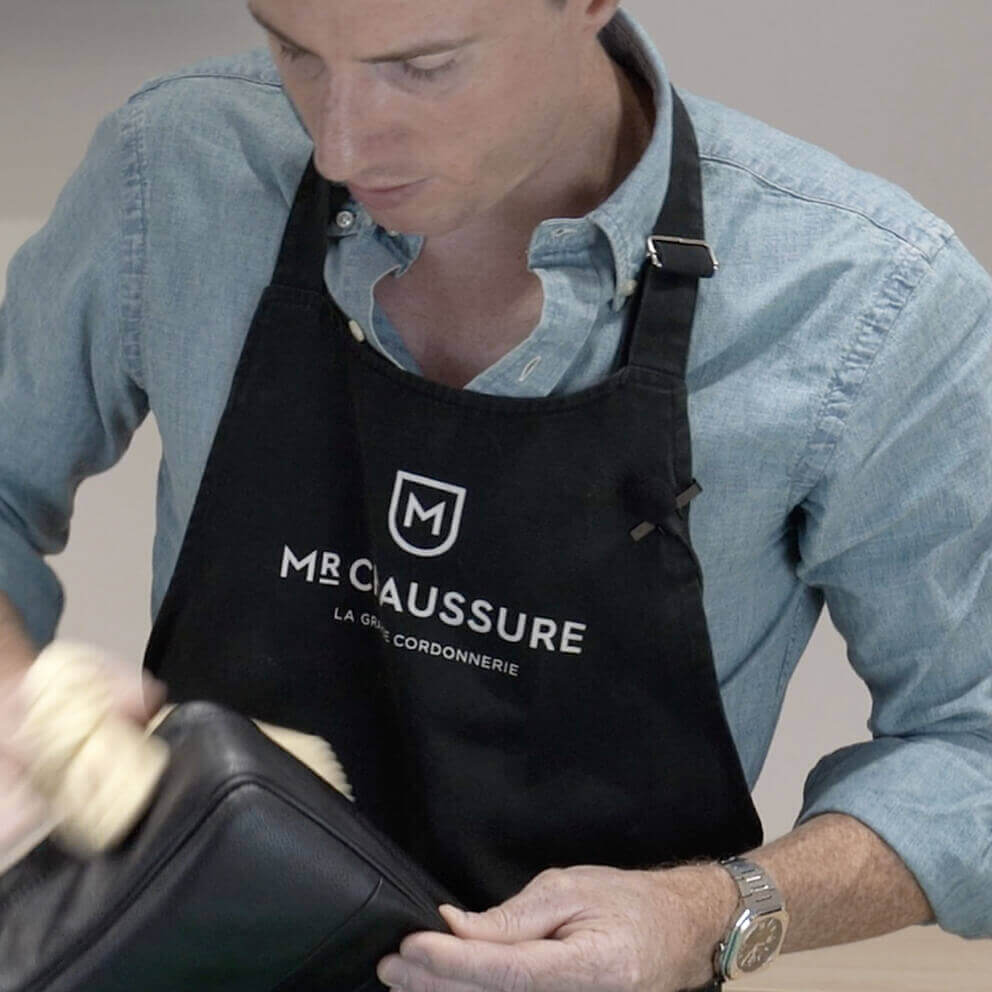 Details.
Find all the details for the product:
Saphir Medium Havana Shoe Dye 50ml.
For more information on the use of this product you can consult the associated tutorials
Colour range :

Brown / Burgundy

Category :

Care Products

Materials :

All Materials

Type :

Liquid

Volume :

50 ml

Use :

Dyeing

Quick Access :

The Workers' Choice

Weight :

0,80 g

Length :

6,3 cm

Width :

5,1 cm

Height :

12,5 cm